Our Preschool Boasts Many Exceptional Features That Set Us Apart.
Here AT OUR CEDAR PARK LOCATION Everything Is Bright!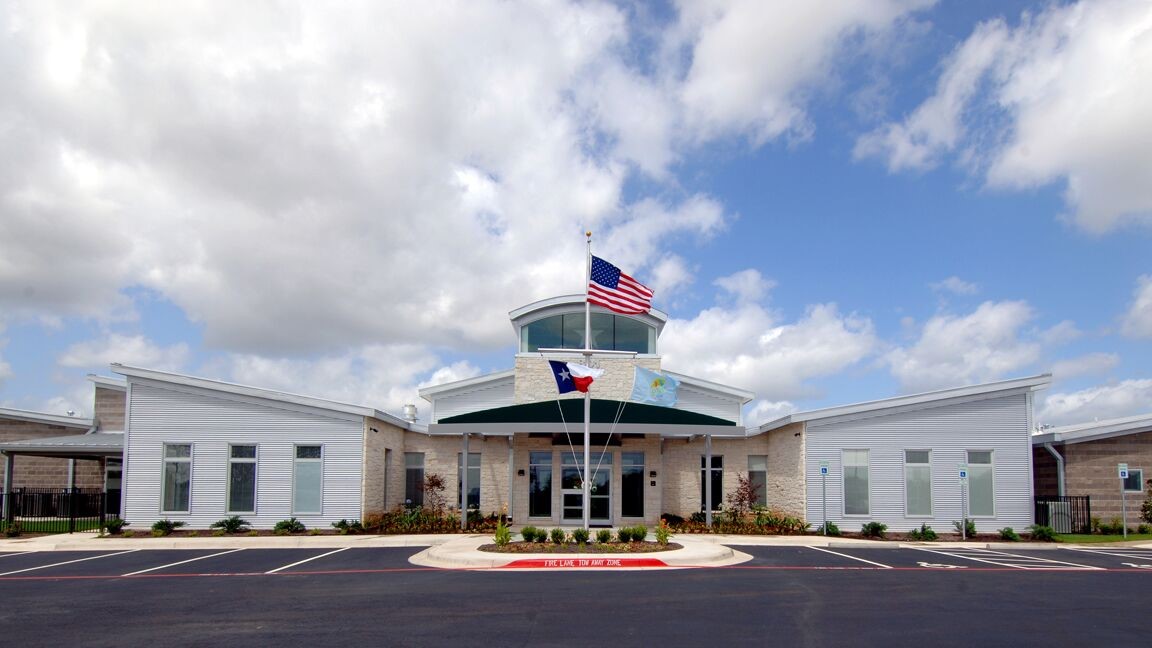 Our Preschool Boasts Many Exceptional Features That Set Us Apart.
Here Everything Is Bright!
Now Enrolling And Registering For 2021 School Year!
Preschool & Daycare Serving Cedar Park, TX
We Are Currently Open And Providing SAFE Care
For Children Of All Families.
Now offering virtual Zoom Tours from 9:30 A.M. – 3:00 P.M. Effective immediately, Bright Star Academy has implemented safety guidelines that are consistent with local, state, and federal regulations.
Now Offering Virtual Learning
School-Age Support
With the recent announcements from various local school districts, discussing whether or not children will be attending classes in-person, Bright Star Academy Schools wanted to inform our families on how we will be providing school-age education and care!

Many families are facing this dilemma and either will not have the option of sending their child(ren) to elementary school due to the mandated delay or have opted out from their child(ren) attending elementary school in-person this academic school year. Bright Star is happy to announce the retrofitting of our Pre-K B classrooms to create a full-time (Monday through Friday), "At-Home" Elementary School experience for the Leander ISD Fall Curriculum and Learning for grades K-5th!
Wellness Check (Prior To Entry):
A temperature of 100°F or above;
Signs or symptoms of a respiratory infection, such as a cough, shortness of breath, sore throat, and low-grade fever;
In the previous 14 days has had contact with someone with a confirmed diagnosis of COVID-19; is under investigation for COVID-19; or is ill with a respiratory illness; or
In the previous 14 days has travelled internationally to countries with widespread, sustained community transmission. For updated information on affected countries, visit: https://www.cdc.gov/coronavirus/2019-nCoV/travelers/index.html.
Additional Safety Measures:
Meet Our Principal: Stephanie Lampi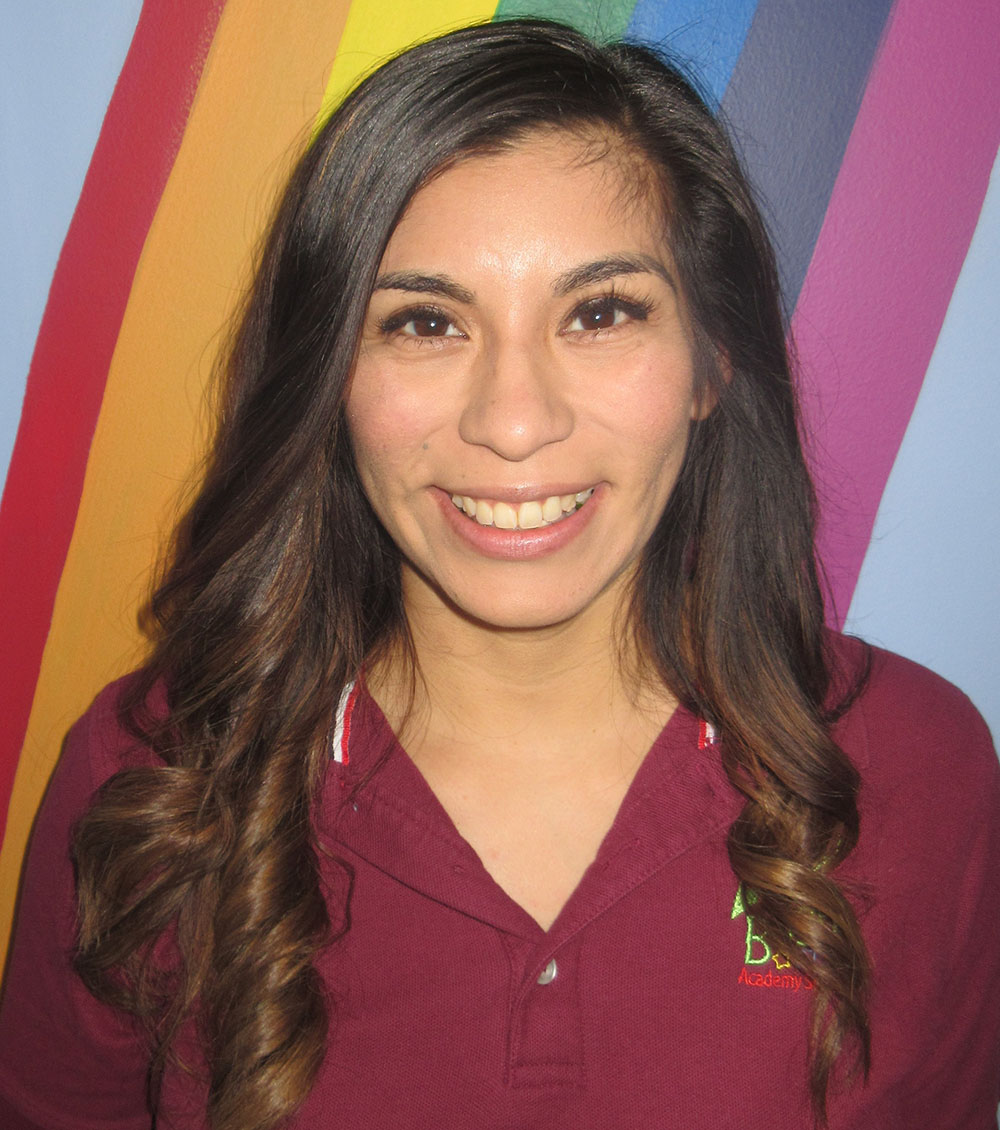 Hello Bright Star Families!
I am originally from California but moved to Texas in high school. After high school, I decided to pursue my first interest and received my bachelor's in business. Shortly after, I had the opportunity to meet new people and experience new cultures throughout the United States and across the world. While living in Japan, I had the chance to work at an elementary school, and that is where my interest of changing the lives of children began.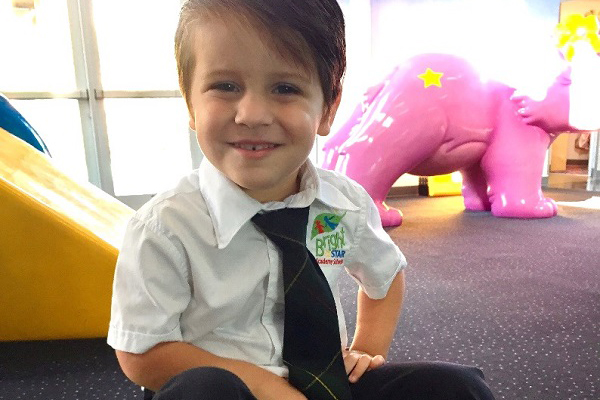 The Bright Star Difference
The Bright Star Difference begins the moment you pull into the parking lot of our eco-friendly, state-of-the-art school. Once you step inside the magnificent 17,000 square foot facility, you will be star struck by the spectacular view of the environment where your child will experience the highest caliber of education and care where no aspect has been overlooked. Dazzling hand painted murals grace the walls with beautiful custom printed carpet and flooring to create a space that is bright, inviting and exceptionally child friendly.
A Safe and Sustainable Space
Designed with Planet Earth in Mind
At Bright Star Academy Schools, we are dedicated to your child's safety and environmental sustainability as our pledge to service and care. Our Little Bright Stars will enjoy bright, beautiful, spacious Eco-Friendly classrooms with everything at a child's height and perspective. Designed in appreciation of our planet earth, our classrooms are filled with educational materials, toys, games and an abundance of natural light to enhance advanced learning.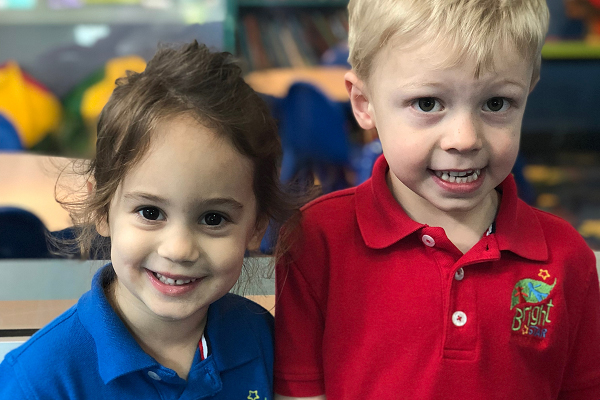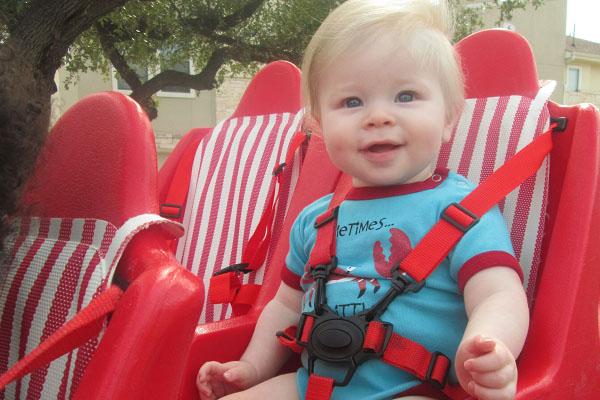 Because safety is our number one priority, attention to detail cannot be overstated. Our buildings are protected with the latest technology to provide an additional means of security and added peace of mind for our parents.
Our commitment to conservation helps make Bright Star Academy Schools truly a center like no other! Our sparkling building is designed to be energy efficient and environmentally friendly with cutting-edge architecture that allows natural light to flow throughout. All our classrooms, bathrooms, hand washing / diapering stations and kitchens feature touch-less faucets, soap dispensers, toilets, hand dryers and paper towel dispensers. Separate recycling containers, eco-friendly cleaners, organic garden and a playground that is made from recycled structural plastic are only a few of our Live green grow bright features.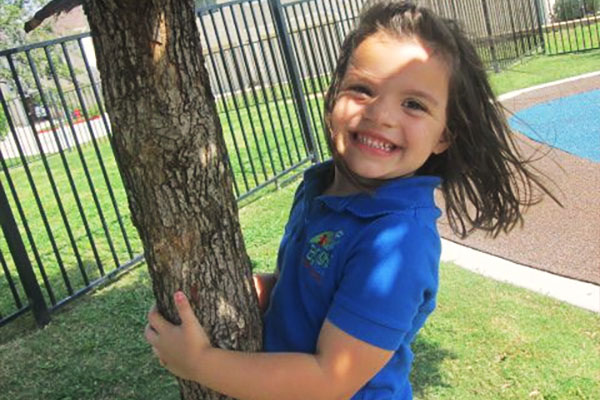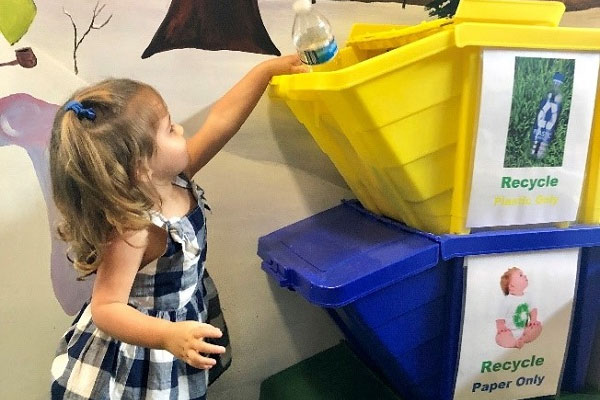 Our ESA "Nacho" Average Dog And School Nurse
We are proud to be one of the only schools that has both an on-site ESA (Emotional Support Animal) and School Nurse! These two amazing features truly set us apart. Our emotional support dog "Nacho" is beloved by both the kids and parents alike. Nacho plays an intricate role at our school and makes a dramatic difference in the physical independence and emotional well-being of our children. Not only is he a friendly companion, he provides stress relief, guidance and comfort to your child. In addition, our Mother Nature's Nursing Nook offers a warm, cozy, private space for our school nurse to give children attention and care.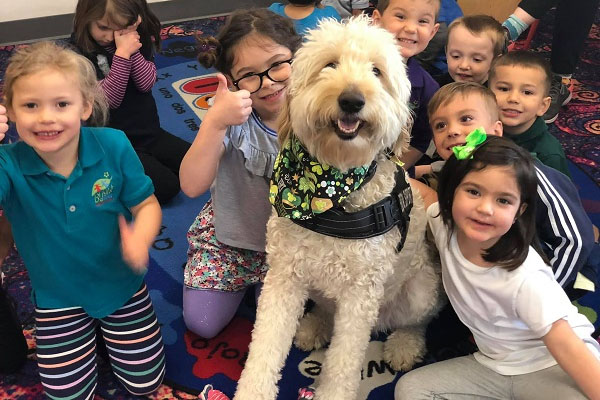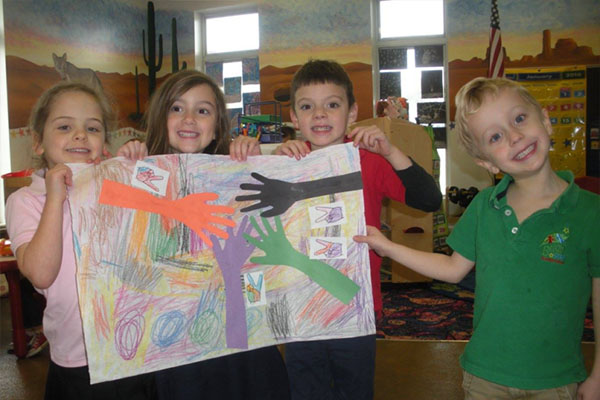 Texas Rising Star Certified With Over A Decade Of Early Learning Experience
We offer over a decade of early learning experience and best developmental practices that exceed state licensing standards. Bright Star is proud to be a Texas Rising Star Accredited School. Texas Rising Star is a quality rating and improvement system for Texas early childhood programs. Programs that participate in TRS meet higher quality standards than many other childcare programs. For more information go to www.texasrisingstar.org
Daily Digital Parent Communication With "Kinderlime"
We realize accurate, up to date information about your child's care plays an important role in building trust with our families. Our "Kinderlime" app give you instant access on your smart phone about your child's day through photos and daily reports.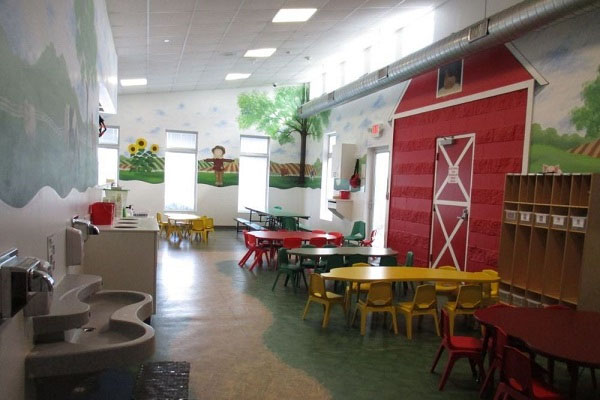 Farmer Fields All Natural/Organic Cafeteria Is Peanut Free And Offers Vegetarian Options
Whether it's time for a healthy snack or a complete lunch, our on-site chef prepares delicious, nutritious, peanut free, child-friendly meals featuring a variety of fresh fruits and veggies. In addition, a daily vegetarian option is always available.
CLASSROOMS CATER TO Well-Rounded Learning
Specialty Areas With Classroom Rotation
Studies show little minds are stimulated in 30-minute intervals. Keeping their attention and engaging interest are key elements for developing both problem-solving and critical thinking skills. Because of this, we created classrooms and specialty areas to allow rotational learning. Our students rotate through multiple learning environments throughout the day with hands-on, process-oriented activities. This rotation ensures daily exposure to stimulate their natural inclinations and helps evolve growing interests.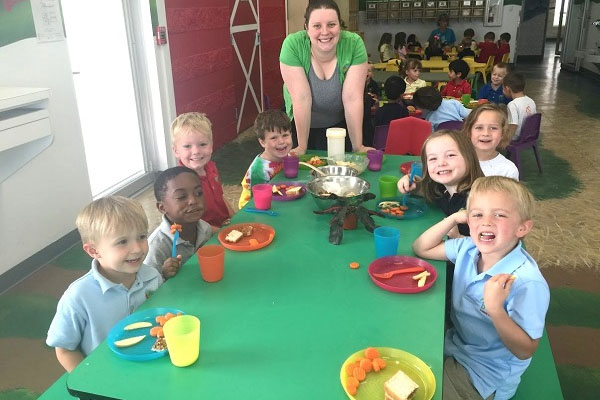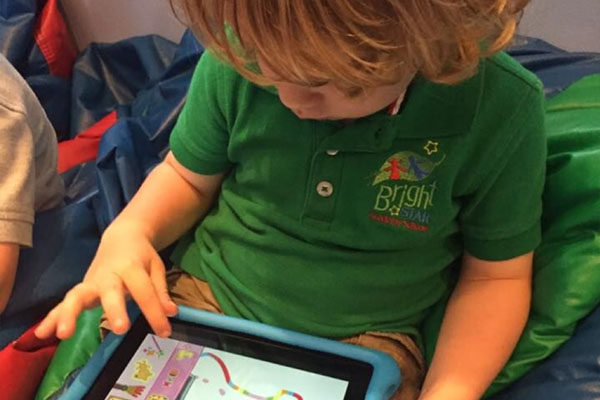 Under-The-Sea Library and Computer Lab
Develop computer skills on Apple computers in a magical library filled with an extended collection of children's literature, games and a 300-gallon fish tank.
Rainbow's End Art and Animal Science Studio
Combine art and nature for exceptional hands-on learning! Nurture artistic talents with painting, drawing and sculpture, and learn firsthand how to care for exotic pets from around the world.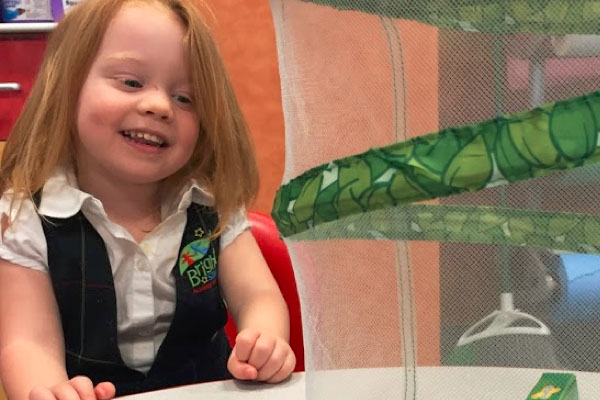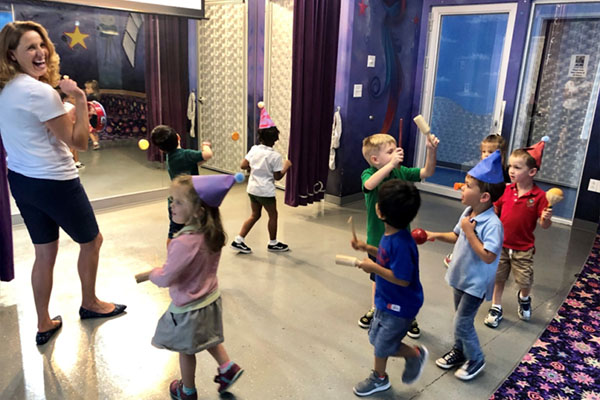 Shooting Star Movie Theatre, Dance Studio and Drama Stage
Bring educational programs to life on a big screen movie projector. Here your little star can explore their expressive talents on a drama and dance stage complete with costumes and props. 
Outer Space Themed Indoor Playground and Lunar Moon Sand Corner
Nestled at the center of the school is a fantasy space playground for those days when Mother Nature just won't cooperate, featuring an amazing indoor sandbox for digging and play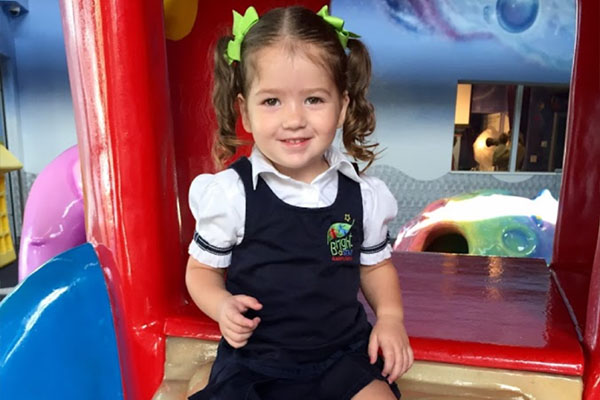 Life Outdoors Expands Learning
Three Playgrounds, A Water Play Splash Pad And Organic Children's Garden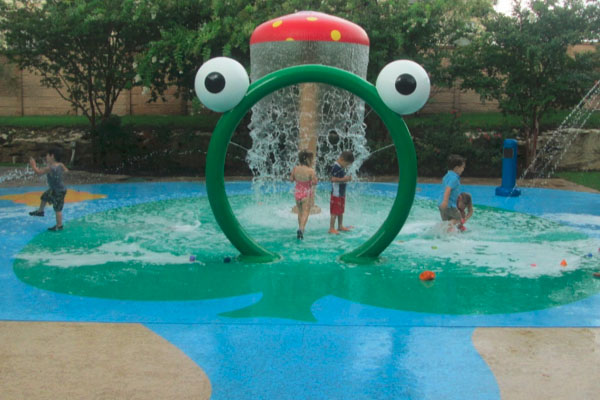 Explore the "Ocean," take a safari in the "Jungle," or cross the "Desert," in our three "Green" themed playgrounds. Built primarily from recycled materials and complemented by lush green spaces our developmentally aged playgrounds provide endless opportunities for creative large motor growth. Additionally, your child can splish and splash in the "Lily Pad Water Play Park," or learn and grow in our organic garden.
what our parents are saying...
"I love knowing that my child is safe and loved"
We absolutely love this place!! It is another home away from home and the staff is amazing and so welcoming. I love knowing that my child is safe and loved! There are so many superb staff members that I would have to leave a book to express myself one by one LOL. They are the best every one of them... I would like to mention a couple specifically because they have been special in my life and my child's! Kirsten is super helpful and friendly. Her commitment to her job is over the top. She is like superwoman! Rachel is amazing with the children and has a gift no doubt. She connects is such a special way with the kids....she cares with her heart literally! We love you all and look forward to many more great memories! Thank you for all that you do!
"the school makes an extra effort to keep the facility clean"
My two children have been enrolled at Bright Star for 7 months and love it. This is my 4.5 year olds third school (because we have moved) and this is the first place he has actually been excited about going to school. He has made a great little group of friends and talks about all the fun they have during the day. And my 2.5 year old tells me that that her teacher is her best friend. We appreciate how clean the school is kept, and for us, that is a huge plus. It is so difficult to keep germs under control with kids, so we are happy the school makes an extra effort to keep the facility clean. We also really love the fact that Bright Star has a chef on site that cooks all the meals. The kids get excited at drop-off to check what's on the menu for lunch that day. It has exposed them to different foods and I noticed shortly after they started that they were more willing to try new foods at home! I love the reports and pictures I receive from the teachers throughout the week, and truly feel my children are in good, loving hands.
"I feel great about my child being a student here at Bright Star"
As a newcomer from out of state, this school is by far the best in the entire country! Immediately upon my initial visit, I knew my daughter would love it here. Upon entering the parking lot, the area was very clean and tucked away from the main road. That is a great safety feature for the little ones!! When I entered the building, I was immediately in AWE! The decor is the absolute best and captivating for any child or adult. There are about 20 real time cameras for parents to check in on their child from the lobby. Next, the staff are super friendly and personable. I feel assured that my baby girl is in the absolute best hands. Sydney has the best spirit, so warm and compassionate. There are so many beautifully decorated and clean classrooms. I was truly impressed with this academy, it is more than just a preschool. My daughter is much more social now, she adores her teachers and friends, she is has a larger vocabulary in such a short time and she seems more confident and a bit more mature. I am thrilled that there is no need to buy new clothes because each child wears a uniform which is very easy and hassle-free for our children. Especially on who wants to wear specific items each day...no more morning struggles with outfits!!! I feel great about my child being a student here at Bright Star. She looks forward to going to school each day to see her new friends and teachers and that is true reassurance that she is in the best place!!!
Our Accreditations and Certifications