Our Preschool Boasts Many Exceptional Features That Set Us Apart.
Here AT OUR CEDAR PARK LOCATION Everything Is Bright!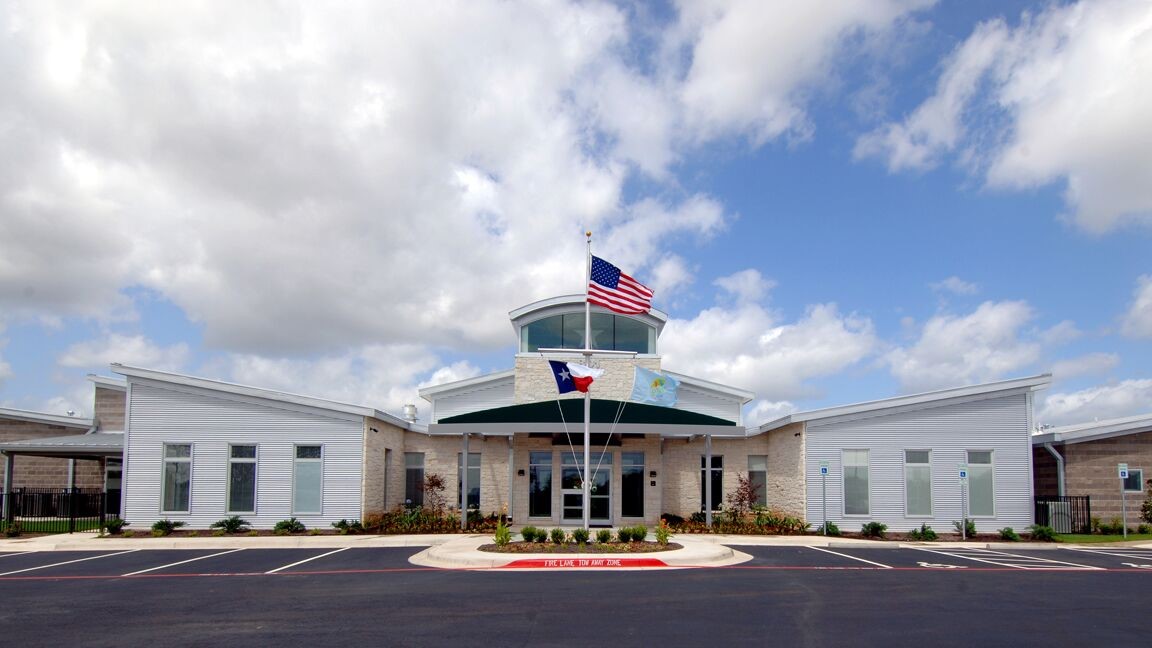 Our Preschool Boasts Many Exceptional Features That Set Us Apart.
Here Everything Is Bright!
801 N Vista Ridge Blvd Cedar Park, TX 78613
Phone:
(512) 257-STAR (7827)
School Hours:
6:30 a.m. – 6:30 p.m.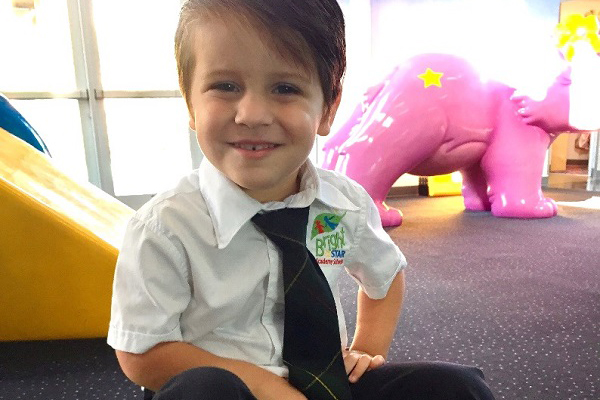 The Bright Star Difference
The Bright Star Difference begins the moment you pull into the parking lot of our eco-friendly, state-of-the-art school. Once you step inside the magnificent 17,000 square foot facility, you will be star struck by the spectacular view of the environment where your child will experience the highest caliber of education and care where no aspect has been overlooked. Dazzling hand painted murals grace the walls with beautiful custom printed carpet and flooring to create a space that is bright, inviting and exceptionally child friendly.
A Safe and Sustainable Space
Designed with Planet Earth in Mind
At Bright Star Academy Schools, we are dedicated to your child's safety and environmental sustainability as our pledge to service and care. Our Little Bright Stars will enjoy bright, beautiful, spacious Eco-Friendly classrooms with everything at a child's height and perspective. Designed in appreciation of our planet earth, our classrooms are filled with educational materials, toys, games and an abundance of natural light to enhance advanced learning.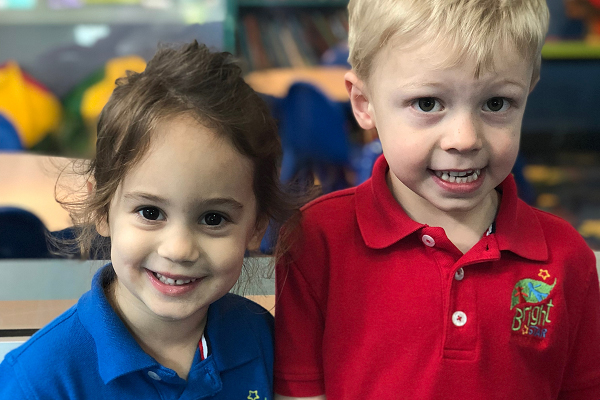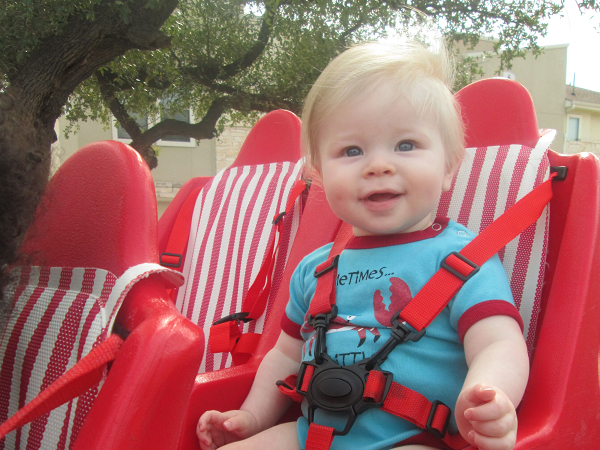 Because safety is our number one priority, attention to detail cannot be overstated. Our buildings are protected with the latest technology to provide an additional means of security and added peace of mind for our parents.
Our commitment to conservation helps make Bright Star Academy Schools truly a center like no other! Our sparkling building is designed to be energy efficient and environmentally friendly with cutting-edge architecture that allows natural light to flow throughout. All our classrooms, bathrooms, hand washing / diapering stations and kitchens feature touch-less faucets, soap dispensers, toilets, hand dryers and paper towel dispensers. Separate recycling containers, eco-friendly cleaners, organic garden and a playground that is made from recycled structural plastic are only a few of our Live green grow bright features.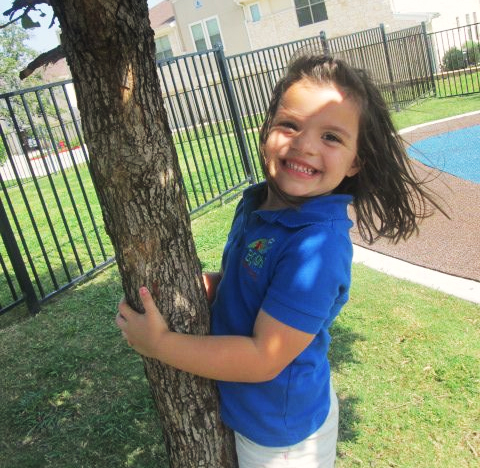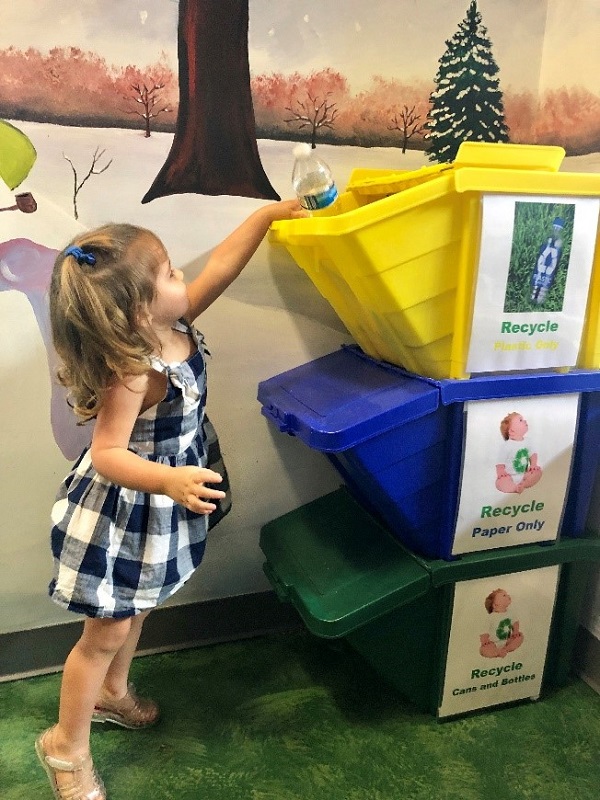 Our ESA "Nacho" Average Dog And School Nurse
We are proud to be one of the only schools that has both an on-site ESA (Emotional Support Animal) and School Nurse! These two amazing features truly set us apart. Our emotional support dog "Nacho" is beloved by both the kids and parents alike. Nacho plays an intricate role at our school and makes a dramatic difference in the physical independence and emotional well-being of our children. Not only is he a friendly companion, he provides stress relief, guidance and comfort to your child. In addition, our Mother Nature's Nursing Nook offers a warm, cozy, private space for our school nurse to give children attention and care.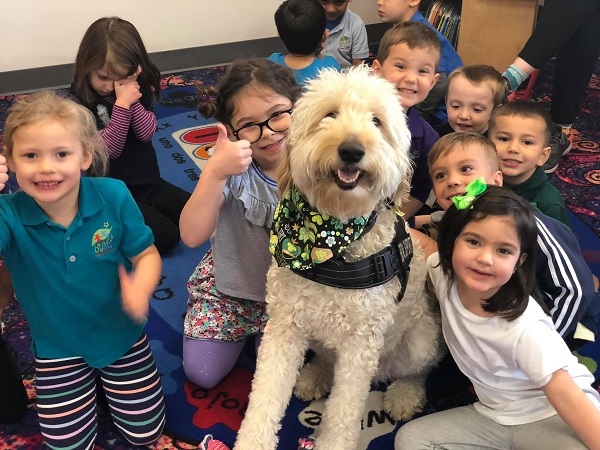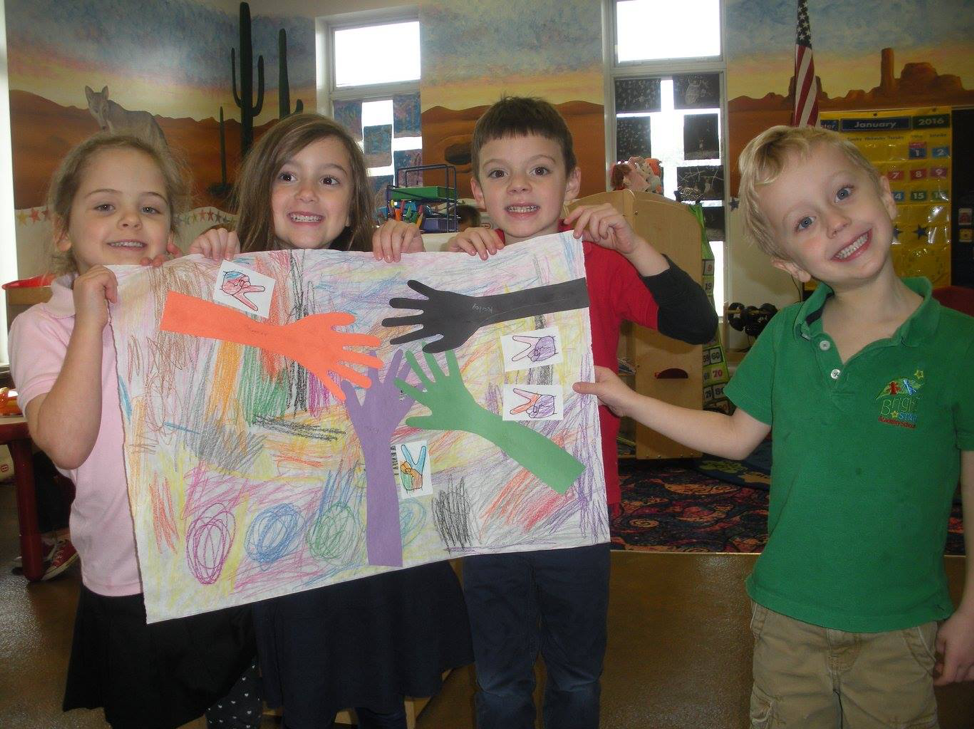 Texas Rising Star Certified With Over A Decade Of Early Learning Experience
We offer over a decade of early learning experience and best developmental practices that exceed state licensing standards. Bright Star is proud to be a Texas Rising Star Accredited School. Texas Rising Star is a quality rating and improvement system for Texas early childhood programs. Programs that participate in TRS meet higher quality standards than many other childcare programs. For more information go to www.texasrisingstar.org
Daily Digital Parent Communication With "Kid Reports"
We realize accurate, up to date information about your child's care plays an important role in building trust with our families.  Our "Kid Reports" app give you instant access on your smart phone about your child's day through photos and daily reports.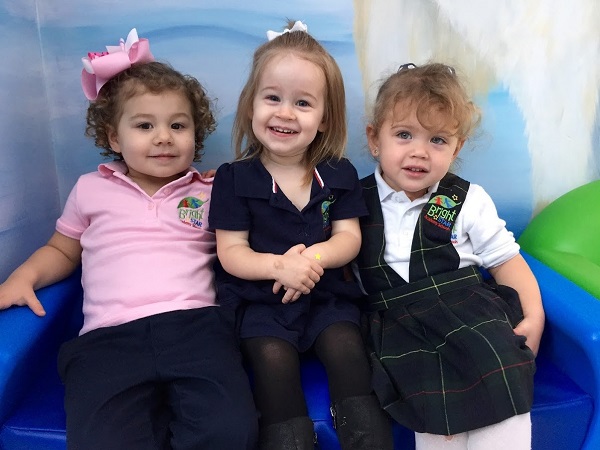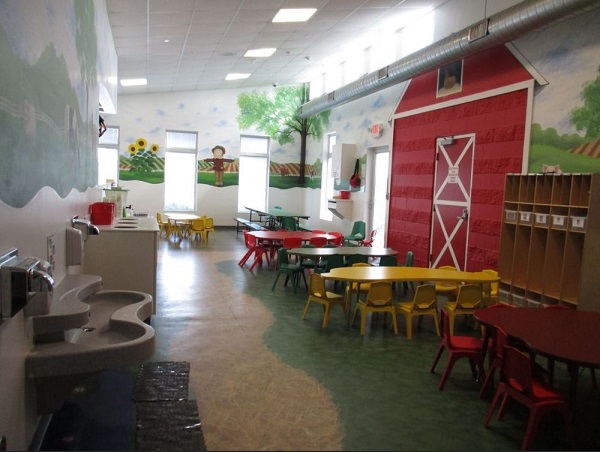 Farmer Fields All Natural/Organic Cafeteria Is Peanut Free And Offers Vegetarian Options
Whether it's time for a healthy snack or a complete lunch, our on-site chef prepares delicious, nutritious, peanut free, child-friendly meals featuring a variety of fresh fruits and veggies. In addition, a daily vegetarian option is always available.
CLASSROOMS CATER TO Well-Rounded Learning
Specialty Areas With Classroom Rotation
Studies show little minds are stimulated in 30-minute intervals. Keeping their attention and engaging interest are key elements for developing both problem-solving and critical thinking skills. Because of this, we created classrooms and specialty areas to allow rotational learning. Our students rotate through multiple learning environments throughout the day with hands-on, process-oriented activities. This rotation ensures daily exposure to stimulate their natural inclinations and helps evolve growing interests.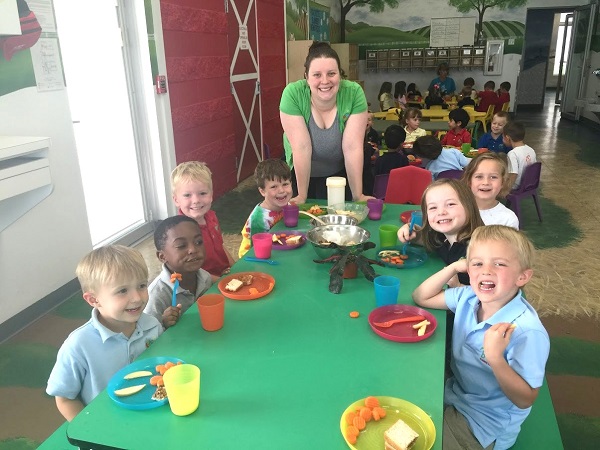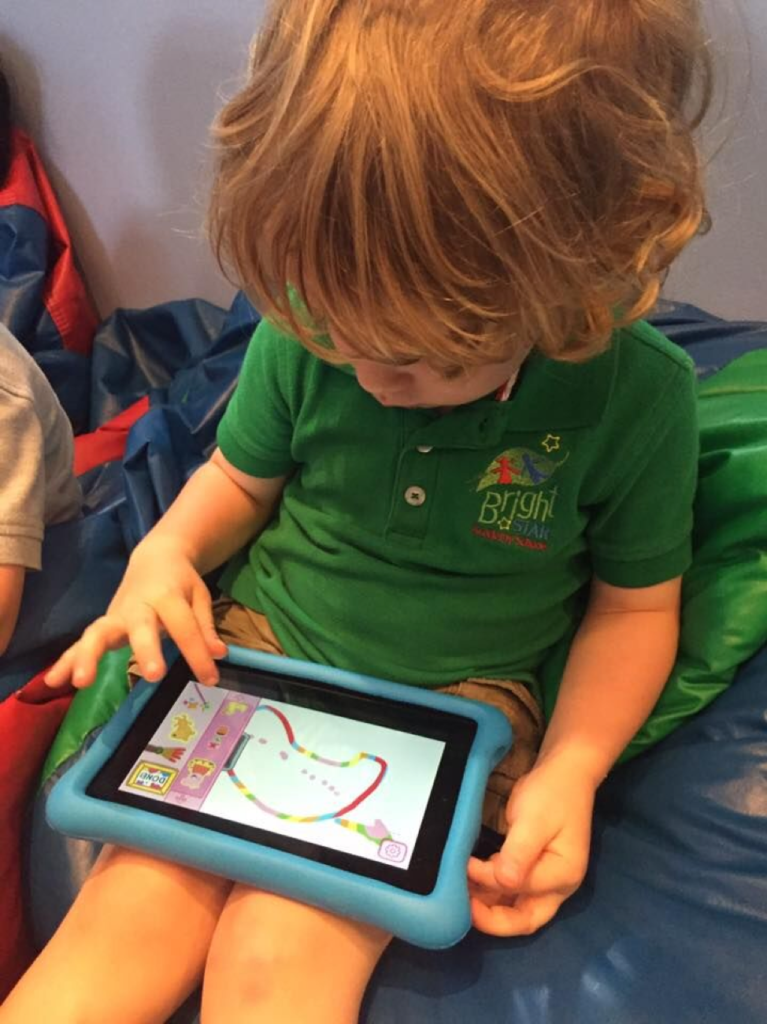 Under-The-Sea Library and Computer Lab
Develop computer skills on Apple computers in a magical library filled with an extended collection of children's literature, games and a 300-gallon fish tank.
Rainbow's End Art and Animal Science Studio
Combine art and nature for exceptional hands-on learning! Nurture artistic talents with painting, drawing and sculpture, and learn firsthand how to care for exotic pets from around the world.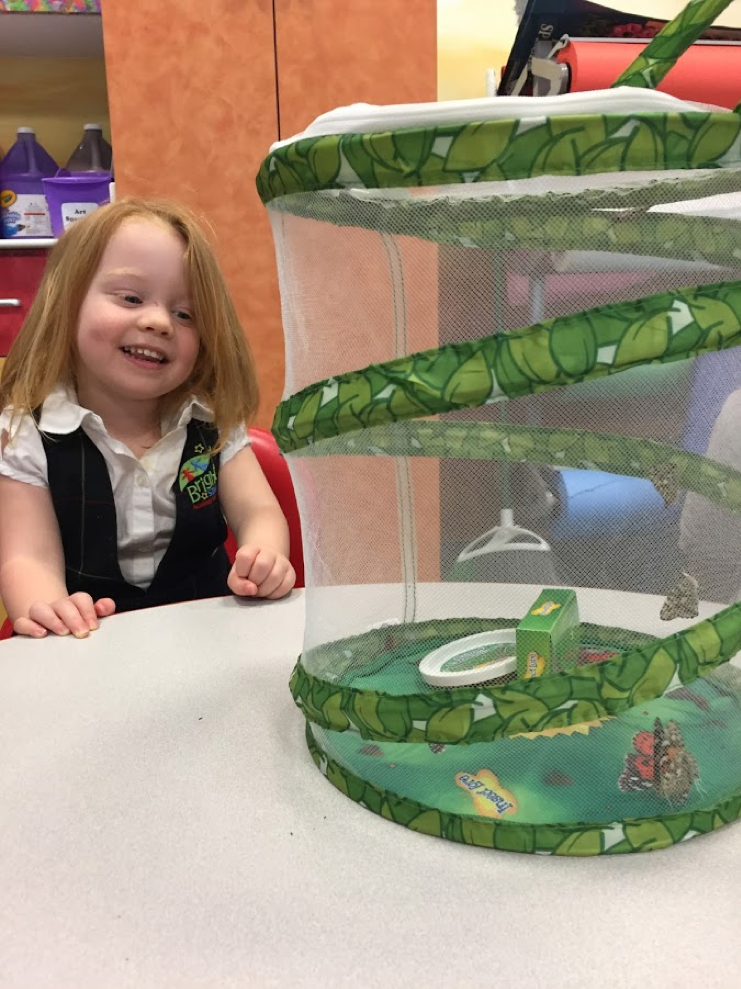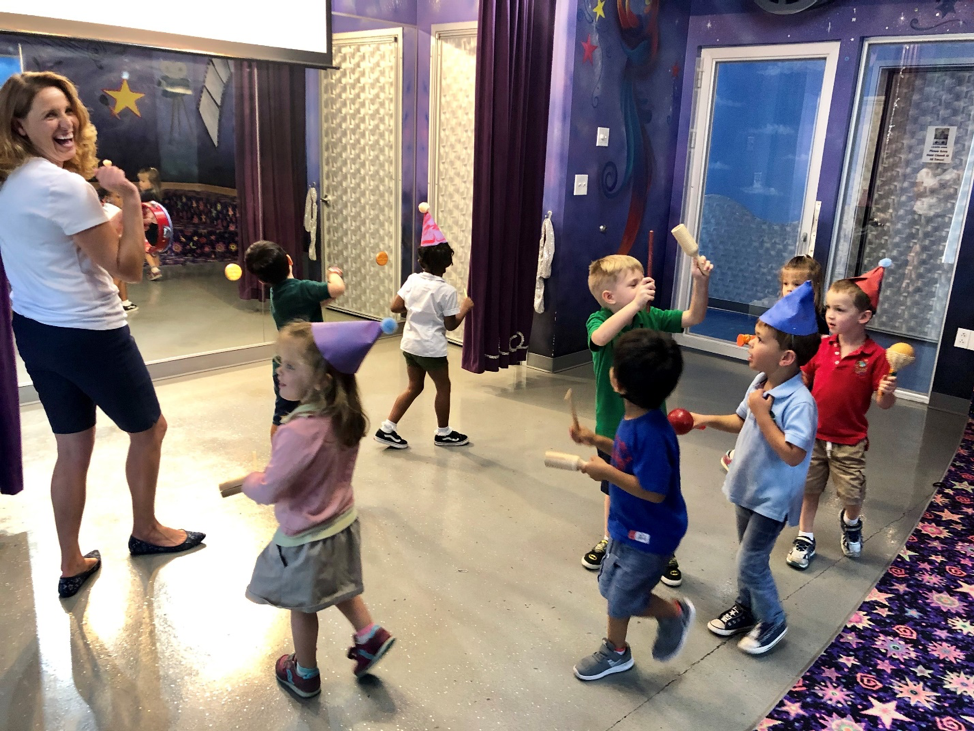 Shooting Star Movie Theatre, Dance Studio and Drama Stage
Bring educational programs to life on a big screen movie projector. Here your little star can explore their expressive talents on a drama and dance stage complete with costumes and props. 
Outer Space Themed Indoor Playground and Lunar Moon Sand Corner
Nestled at the center of the school is a fantasy space playground for those days when Mother Nature just won't cooperate, featuring an amazing indoor sandbox for digging and play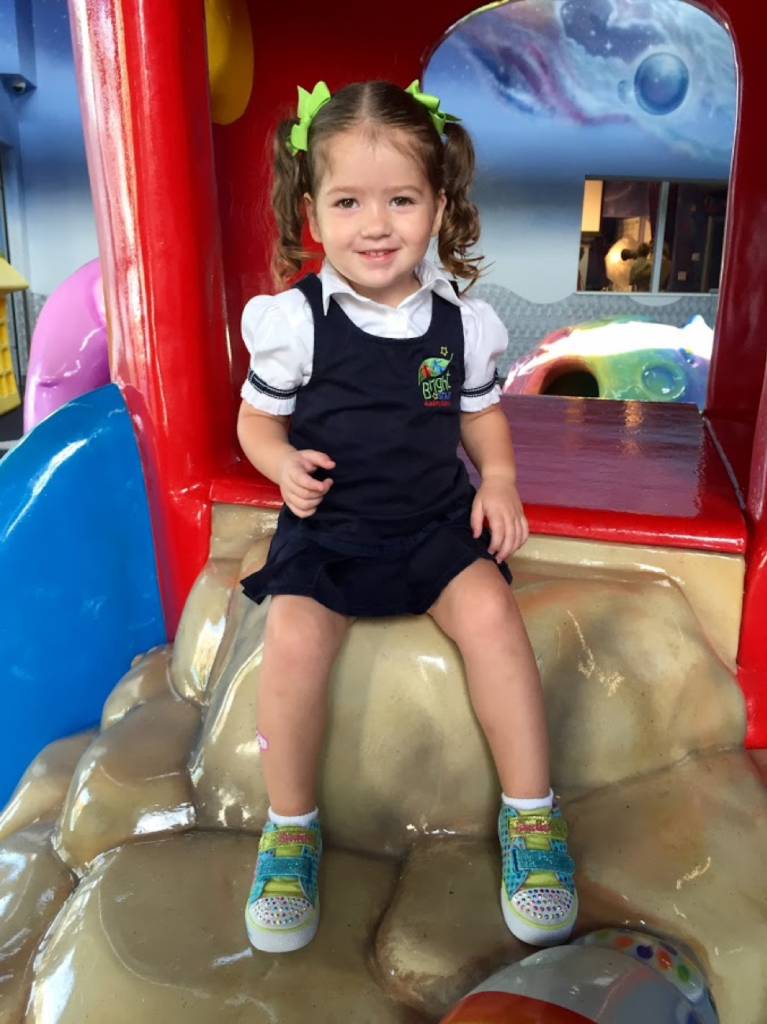 Life Outdoors Expands Learning
Three Playgrounds, A Water Play Splash Pad And Organic Children's Garden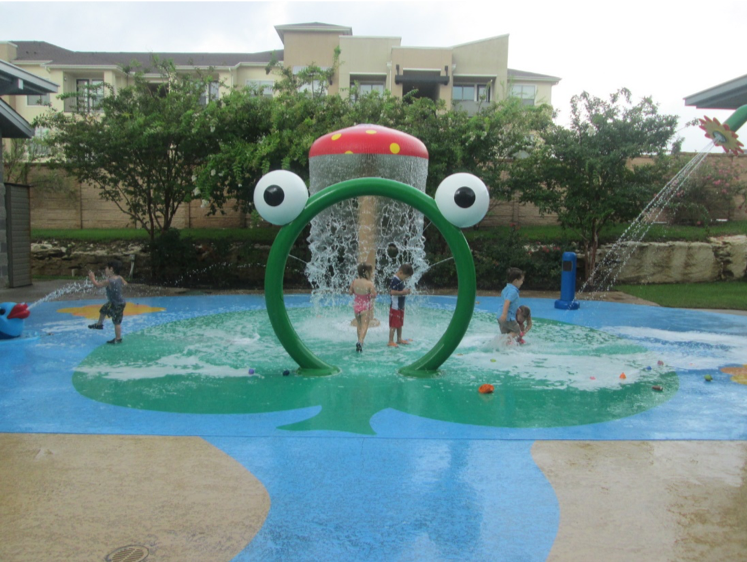 Explore the "Ocean," take a safari in the "Jungle," or cross the "Desert," in our three "Green" themed playgrounds. Built primarily from recycled materials and complemented by lush green spaces our developmentally aged playgrounds provide endless opportunities for creative large motor growth. Additionally, your child can splish and splash in the "Lily Pad Water Play Park," or learn and grow in our organic garden.
what our parents are saying...
"The school is so organized with their lesson plans and theme days"
All three of my girls have been at Bright Star Academy. The teachers are top notch! The facility is bright and fun. I love that they get to spend time in the library, theatre room, art room and cafeteria instead of staying in one classroom the whole day. The administration, cooks and maintenance staff all know the kids names and interact with them during drop off/pick-up. The school is so organized with their lesson plans and theme days. They offer great in-house and off-site field trips. My kids have been treated like family since day one. They love going to Bright Star.
Kim M.
"All the staff go above and beyond to take great care of the children"
Amazing Day Care and After School Program Day Care Facility. All the staff go above and beyond to take great care of the children. I'm extremely happy with their services. My son loves going to BrightStar for after school day care program and full time during Summer. What i love the most about Brighstar and what sets them apart from any other day care facilities are, 
1. They have outstanding programs filled with field trips and swimming and other activities in the summer that keep the kids on their toes and allow them to have a great summer 
2. All staff are very proactive and go above and beyond trying to accommodate to your needs even if it's last minute 
3. They care for your kid(s) as if they are their own 
Handsdown the best day care in town. Couldn't be happier with them.
Afreen K
"The school is set up perfectly for child development"
I can't say enough wonderful things about Bright Star. My oldest son started there at 18 months and is now 6 yrs old and we still have him attend their after-school program. We also have our younger son there (started at 12 months - now 4 yrs old). Both our boys love Bright Star! They always ask when they can go back and it's like I have to drag them out of there at the end of the day when I pick them up! The school is set up perfectly for child development and the teachers and staff take so much care to ensure you and your children have the best experience. I was so please that my older son was prepared to start kinder, already knowing how to read and write - and most importantly the social skills they learn. Bright Star has truly become our family and always will be part of our family! We have made life-long friends, memories, and life-skills!
Christine P.
Our Accreditations and Certifications