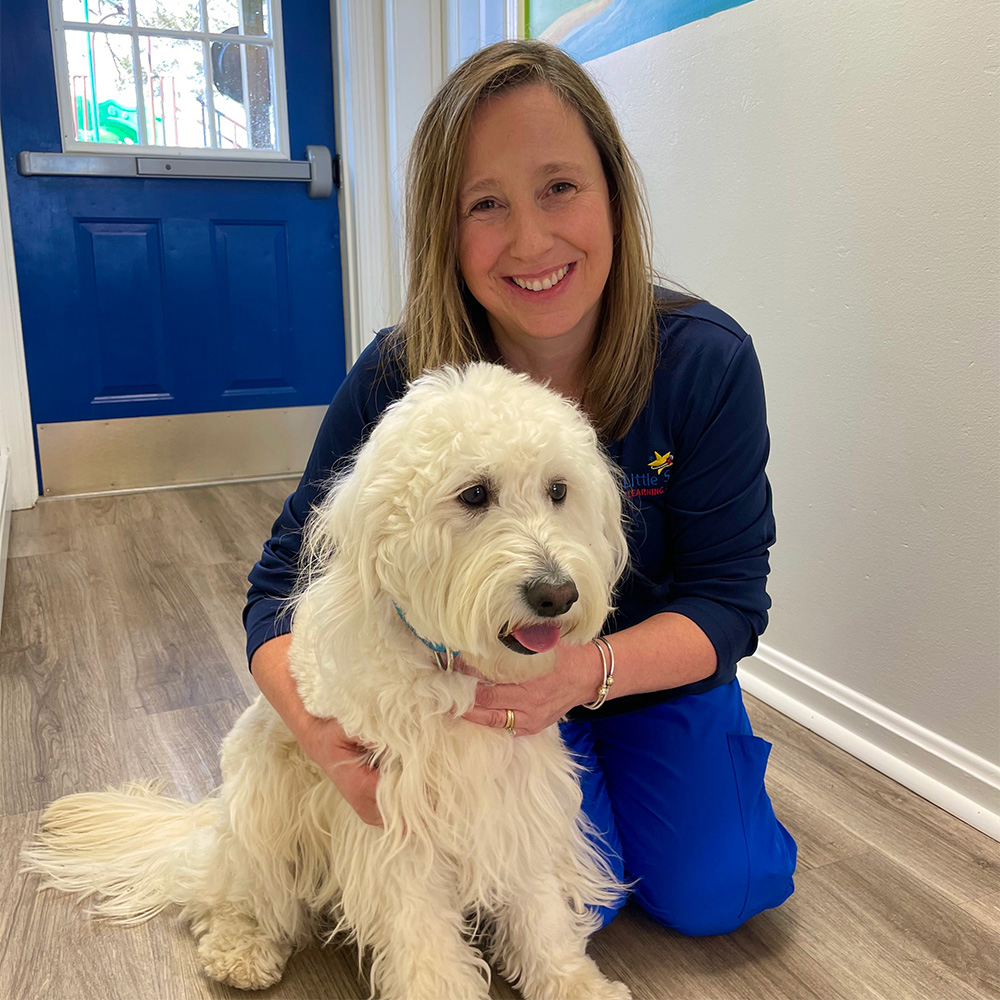 Regional Director And Co-Owner
I am originally from a small town close to the New Hampshire border called Tyngsboro. My mom and dad raised me along with my younger brother and sister in a loving environment. We truly made the most of family time together, playing outside, going on yearly camping trips to Maine, and celebrating many special events together. We all are still very close even to this day! I began my educational path first in the business field graduating with an Associates degree in Business Administration. But I knew my true path was in education, so I pursued my goals at Fitchburg State College (now University) in Early Childhood Education. After graduating from FSC, I decided to further my education and pursue my Masters in Special Education; However, this took much longer than I anticipated! I decided to spend time focusing on my personal life and in 1997, I married my best friend Scott, and moved to Marstons Mills in 2000. Shortly after our move, we were blessed with our son, Scotty. Throughout his early years, I was a Stay-at-home Mom who brought the "preschool class" into our home. We would often be drawing, painting, experimenting, doing all the preschool projects that I had done over the years as a preschool educator. Once Scotty was in Elementary School, I completed and finally graduated from River College (now University) with my Masters in Education in Learning Disabilities, and then began educating young children again. Now my son is pursuing his academic dreams in the School of Business at Fairfield University and I have had the wonderful opportunity to join the Little Stars family as your Principal!
Where I am From:  I currently reside in Sandwich, Massachusetts with my husband, Scott, our dog, Nanook, and our son, Scotty when he comes home from college.
My Why?  My earliest teaching experiences were volunteering in my Mom's preschool class where she worked as a paraprofessional with children with special needs. I truly enjoyed helping in her class as well as listening to her tell stories about her Preschool friends. This is when I knew that I wanted to be an educator because I wanted to provide children with educational experiences to foster the skills necessary for a strong foundation in their educational career. As an educator, I also wanted to offer memorable and fun experiences for both children and their families that I had experienced as a mother with my own child and early childhood educator.
Where I'm going:  As the principal of Little Stars Learning Center, I look forward to warmly welcoming all families and children, as well as partnering with you as your children grow their love of learning!