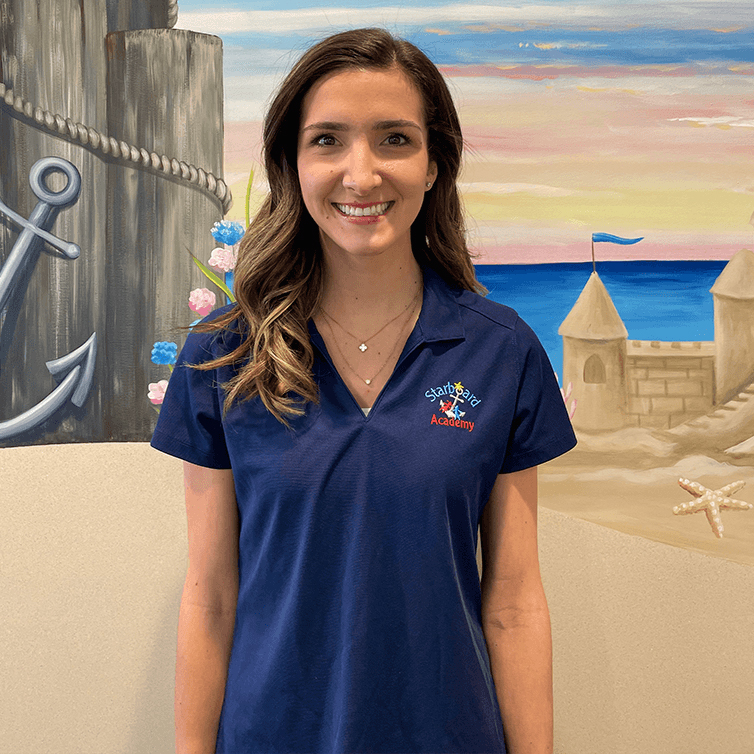 My name is Sydney Stump and I am the Regional Director and Co-Owner of STAR Preschools. I graduated from "THE" Ohio State University with a Bachelor of Science in Business Administration from the Max M. Fisher College of Business, and I am currently working on my Child Development Associates. Children are my passion and for as long as I can remember, I have always dreamed of having the opportunity to educate and broaden the horizons of every child.
My interest for early childhood education began at a very young age as I grew up in and watched my mother establish her schools. I observed my mother develop into a motivational leader, engaging owner, and business guru, opening several facilities in the Columbus area. Over the years, she has consistently inspired me to follow my heart and I know it belongs in early childhood education. Throughout school and post-grad I had the privilege of working as a Nanny, Camp Counselor, volunteer for children with special needs at Cape Abilities, a childcare Teacher and Principal at Bright Star Academy. With my experience working with a variety of age groups, I have realized just how amazing it is to be a part of the educational growth of every child, no matter the age.
My Why: The kids. For as long as I can remember, I have always loved children. I was the mother hen of the family, the one who was eager to assist and was always there to care for my younger siblings. As I grew older, I continued volunteering at my mother's childcare facilities and was consistently reminded that small children accomplishing their greatest assets is WHY I do what I do! Every day my feet hit the floor running with excitement knowing that I have the great opportunity to surround myself with loving, caring, and adorable children, in a fun environment each day. I wouldn't trade my job for the world! In fact, I brag that my job is the greatest job ever. Children are so empowering, and they motivate me to want to do great things in life that ultimately affect their future directly!
Bright Things Ahead…
I am beyond excited to be a part of the bright future of STAR Preschools and I know we will exceed your expectations with exceptional quality and care. Parents, like my mother, want the perfect learning experience for their young ones and I plan to do whatever I can to make sure our schools continuously strive for improvement that will only positively influence the school, the staff, and most importantly, the children. I realize that choosing a program for your little one can be incredibly difficult; however, I hope you will come and tour our extraordinary schools and experience just why we are the ideal childcare facility. I look forward to meeting you soon and working to make you a part of our family!
Make Every Day Bright,