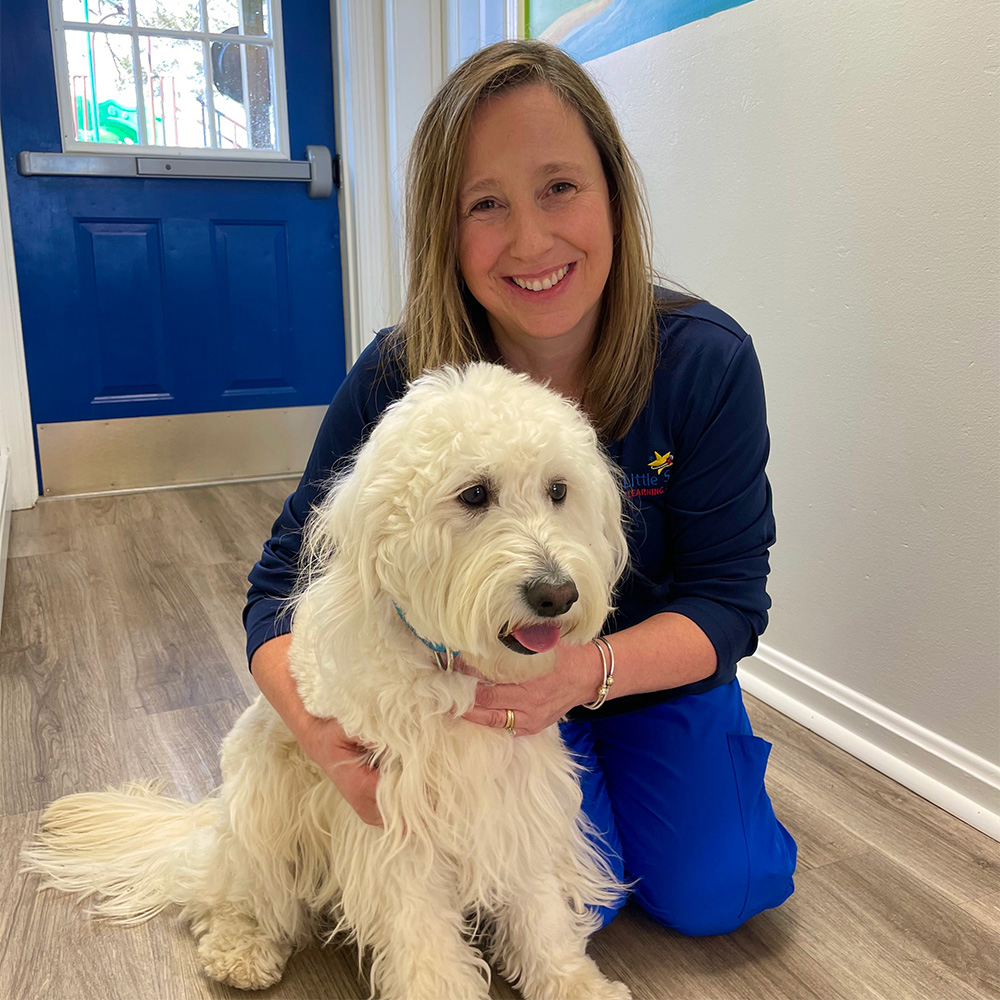 Hello Little Stars Learning Center Families!
I am originally from a small town close to the New Hampshire border called Tyngsboro. My mom and dad raised me along with my younger brother and sister in a loving environment. We truly made the most of family time together, playing outside, going on yearly camping trips to Maine, and celebrating many special events together. We all are still very close even to this day!
Where I am From: I currently reside in Sandwich, Massachusetts with my husband, Scott, our dog, Nanook, and our son, Scotty when he comes home from college.
My Why? My earliest teaching experiences were volunteering in my Mom's preschool class where she worked as a paraprofessional with children with special needs. I truly enjoyed helping in her class as well as listening to her tell stories about her Preschool friends. This is when I knew that I wanted to be an educator because I wanted to provide children with educational experiences to foster the skills necessary for a strong foundation in their educational career. As an educator, I also wanted to offer memorable and fun experiences for both children and their families that I had experienced as a mother with my own child and early childhood educator.
Where I'm going: As the principal of Little Stars Learning Center, I look forward to warmly welcoming all families and children, as well as partnering with you as your children grow their love of learning!
Assistant Principal - South Dennis
Hello everyone! My name is Danielle and my passion started with children from the day I was born, However, it really sprang into action when I found out I was going to be an auntie at just 11 years old! Now I have 5 nieces and 5 nephew! Ever since then I knew I wanted to be in the field of early education and care and help all the children I can! I am from here born and raised, however my great- grandmother was originally Santa Maria, Cape Verde. I have lived in Hyannis, Centerville, then back to Hyannis. My mom and raised me along with my four older brothers all right in Hyannis, Mass.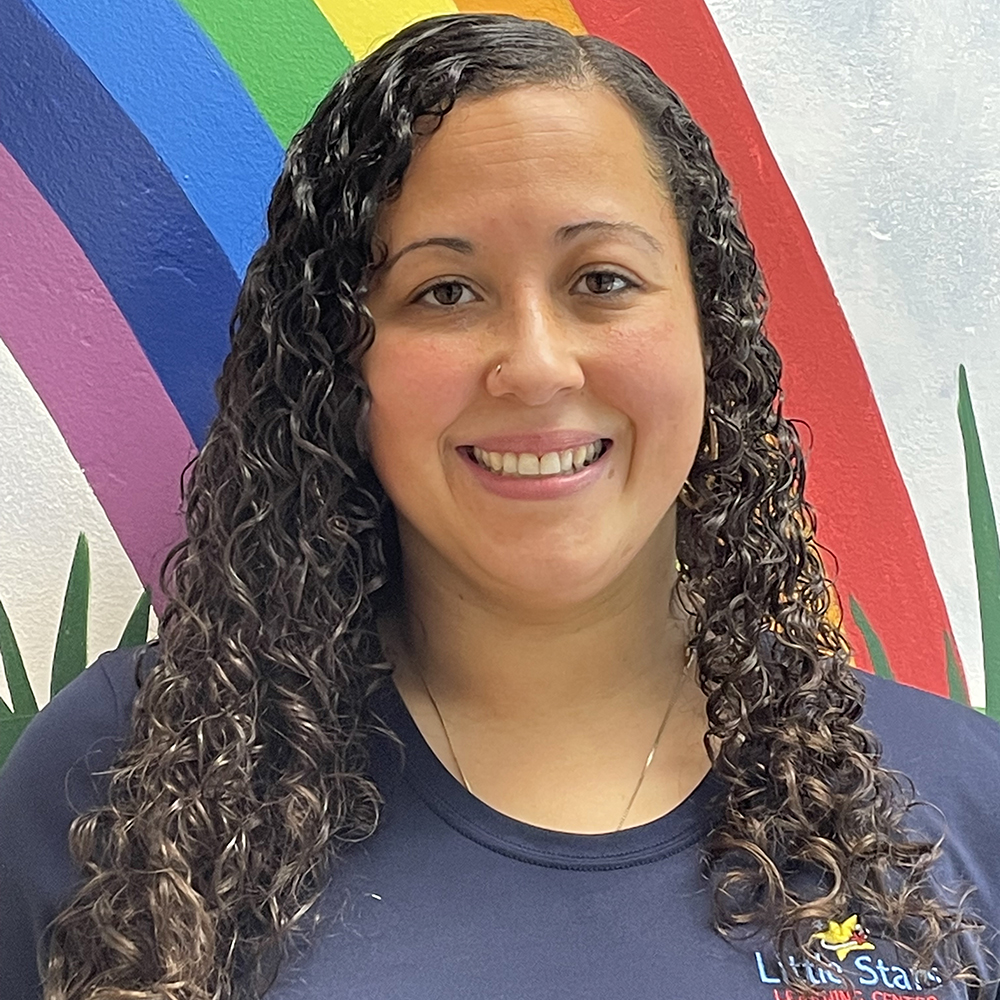 I began my educational path in high school when I was able to take some child development courses and graduated in 2011, then worked my way through every position there is! From interning to volunteer work to teacher and more! From high school I went on to Cape Cod Community College to fulfill my associated degree in early childhood development, which I received in 2016. From there I went on to Bridgewater State University where I received my bachelor's degree in 2019, with a major in ECE and a minor in Child studies. I then went to go for my Master's, until my mom unfortunately suffered a stroke in June of 2020. From there I left to focus on my mom and help her in whichever way I could. Hopefully I can go back and finish! Eventually, my parents had to move and made their way down to North Carolina, while I stayed here and continued to grow with my job, where I ended up getting promoted to Little Stars Assistant Principal and I couldn't be more thrilled!
Where I am From:
I am from Hyannis, Massachusetts and currently reside in Hyannis, Massachusetts.
My Why?
Ever since I became an aunt at just 11 years old, I knew this is exactly what I wanted to be doing! I have sure a mother nurturing, calming, but fun side to me that make me very popular with the children, families and staff! As an educator, I want to bring joy, happiness and love out of the children and let them know they are safe and loved! Just hearing "My child loves you" or "Thank you for everything you do", it is just a reminder of what I do every day and why I do it. And, I have to say: "I do what I love, because I love what I do!"
Where I'm going:
As the Assistant Principal here at Little Stars Learning Center, I look forward to growing connections and bonds with not only the children but the families and teachers as well! I plan someday to open my very own!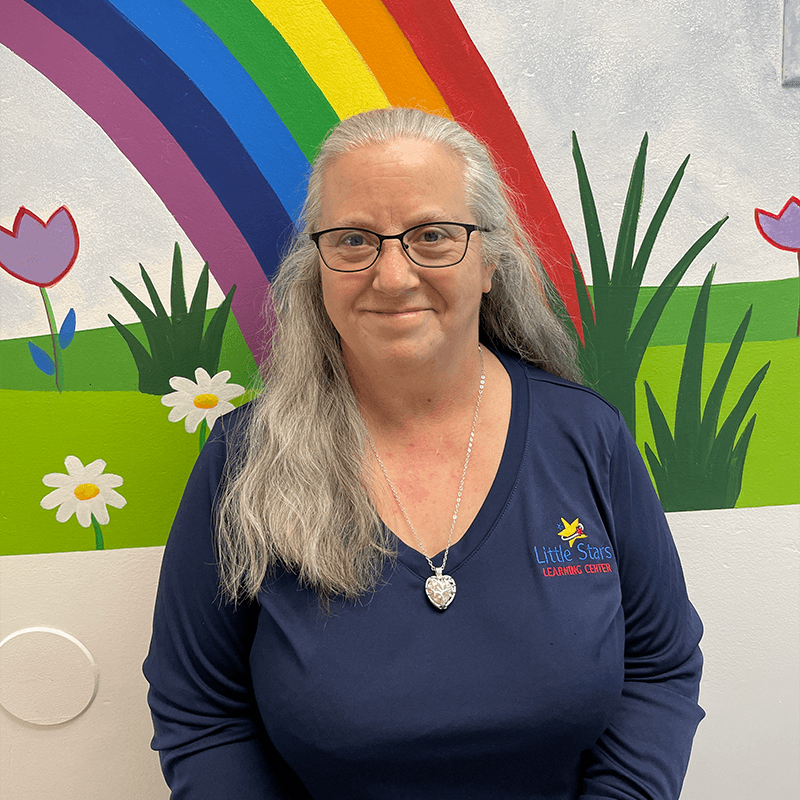 Administrative Assistant - South Dennis
Hello! My path in education started by accident! I was volunteering at my child's school when I discovered that I loved being around children and helping them grow. That's when my journey began. Little did I know that I would spend the next 10 years of my life in a school working with children and loving every minute of it! In 2018, my husband and I moved to the Cape to be closer to my brother.
After we moved, I took some time off from teaching but missed teaching and being around the children every single day. That's when I discovered Little Stars Learning Center and applied for a teaching position at the school in February of 2018 when the school opened! Flash forward, I'm now in Leadership, have my CDA Certification and continuing to further my education in Early Childhood Development!
Where I Am From: Buckfield, Maine
My Why:
I really love being around children and can't imagine doing anything else with my life. Children are so open, honest, and excited to learn new things. I feel so blessed to do what do. I want to make our school a safe place for the children as well as their parents and look forward to providing exceptional care for our families each day. I also enjoy talking to the parents at the end of the day and sharing some of the wonderful stories about their children!
Where I am Going:
I am planning on furthering my education in Early Childhood Development and becoming a principal myself one day!
Principal - East Sandwich
Hi, my name is Ms. Ashley. I graduated from Sacred Heart in 2006. I then attended Curry College until 2009 when I transferred to Bridgewater State University. In 2011 I graduated with a Bachelor's degree in Psychology. I previously worked in an elementary school based social-emotional and therapeutic program. I live in Plymouth with my husband Joe and our daughter Addison. Addison currently attends Starboard Academy which is where I learned more about Star Preschools. In my spare time I enjoy going to the beach, going fishing, as well as spending time with friends and family. I am excited to be working at Little Stars and get to know the children as well as the families.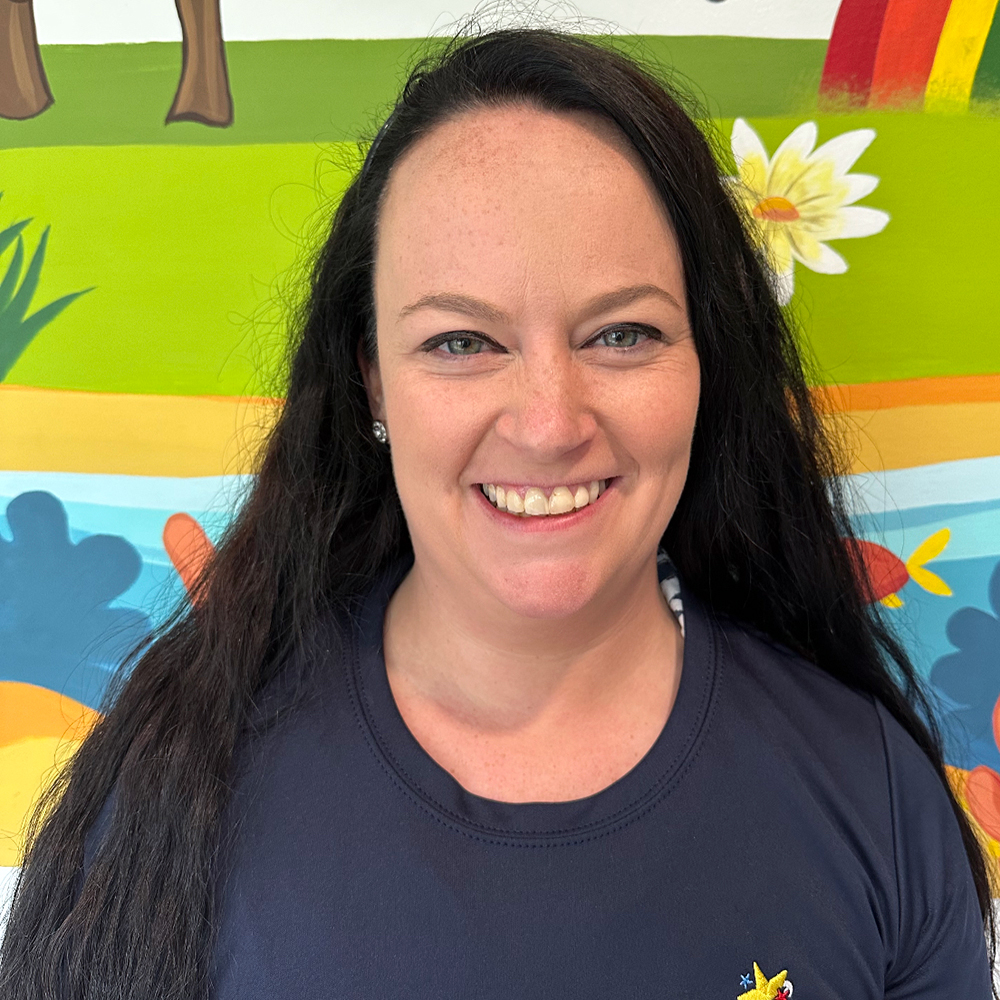 Where You're From: I grew up in Kingston, Massachusetts and attended Sacred Heart from kindergarten through high school. I moved to Plymouth in 2010 with my husband Joe. We spend many weekends on Cape Cod, going to different places with our daughter Addison.
Your Why? As I started my career I started working with adults with developmental delays and I realized that I wanted to help the future generations. That is why I decided to work in the elementary level next. I love working with children and getting to know each child's individual personality!
Where You're Going: Anywhere and everywhere! The sky is the limit. I want to continue to grow my knowledge of the Early Childhood field.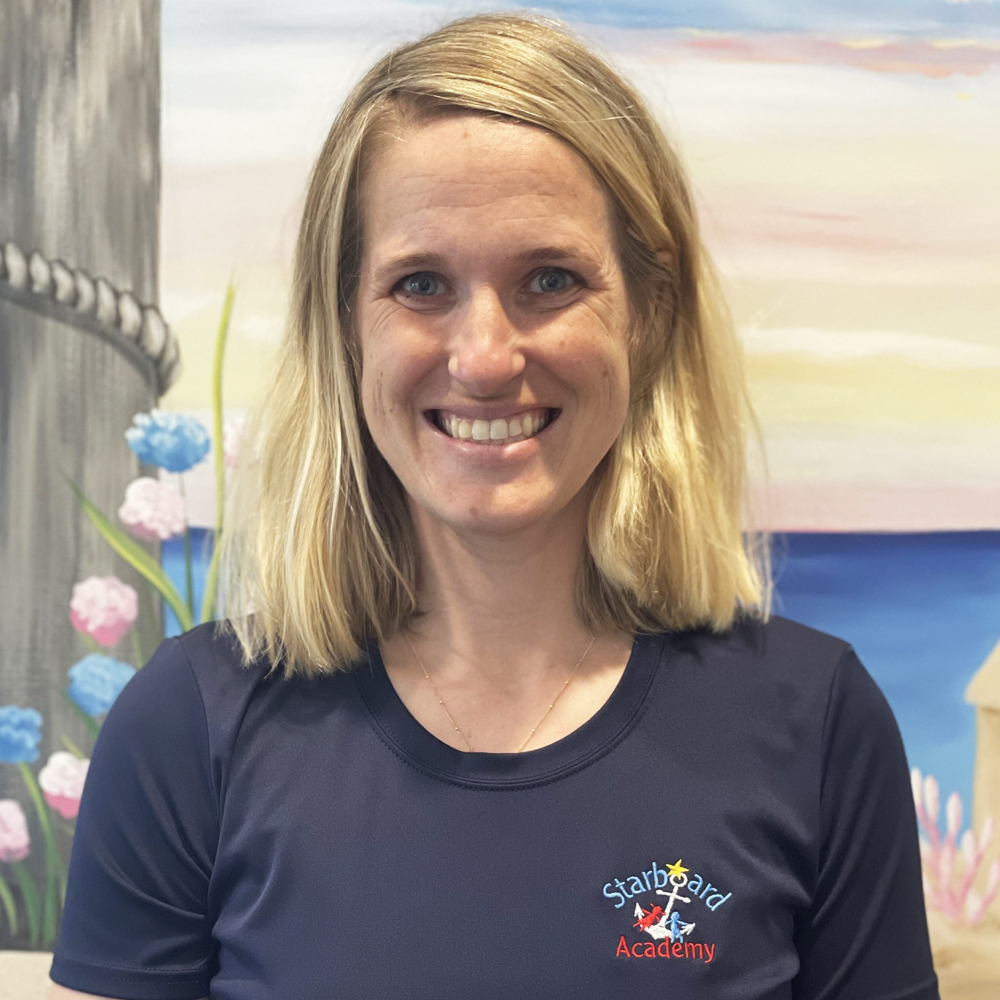 Dear Starboard Families and Staff,
My name is Erin Arruda and it's my pleasure to introduce myself as the Principal of Starboard Academy in Plymouth. I've always loved working with children from as early as I can remember! My journey in early education started as a babysitter and YMCA camp counselor in high school back in my hometown of Franklin, MA. I went on to earn my bachelor's degree in Communications from Worcester State University and followed that up with a certificate in Early Childhood Education.
I've worked as an early child care provider since 2014 in toddler, preschool and pre-K classrooms. I'm also director 1 and 2 certified. Outside of early education, I've also worked with special needs students at the League School of Greater Boston and, most recently, at the Pilgrim Area Collaborative. Working with special needs students has given me a unique perspective where I deeply value the experience, strengths and needs of all children.
I live in Plymouth with my husband Dave and two children Natalie and Zachary, both of whom have been attending Starboard Academy for some time. As parents, Dave and I have navigated the ups and downs of childcare and we're grateful to have our children at such a wonderful center. Starboard Academy has loving teachers, strong curriculum, and excellent resources. My goal is to continue leading Starboard in a positive direction to provide the best care, early education and support for our students and families. I'm thrilled to be on the leadership team at Starboard Academy and I look forward to working with everyone!
Sincerely,
Erin Arruda
Principal, Starboard Academy
Regional Principal - Plymouth
Hello! My name is Nikki Gallahue. I live locally with my husband John, daughter Olivia, and dog Fozzie. Working with children has always been a passion of mine, as I have babysat and taught gymnastics since I was 14 years old. I graduated from Sacred Heart High School in Kingston in 2009 and continued my education at Curry College in Milton. I studied Early Childhood Education and Integrated Liberal Studies at Curry and worked at the campus childcare center. After graduating in 2013, I attended the University of Massachusetts Boston, and received my Master of Education in Educational Administration, graduating in 2018.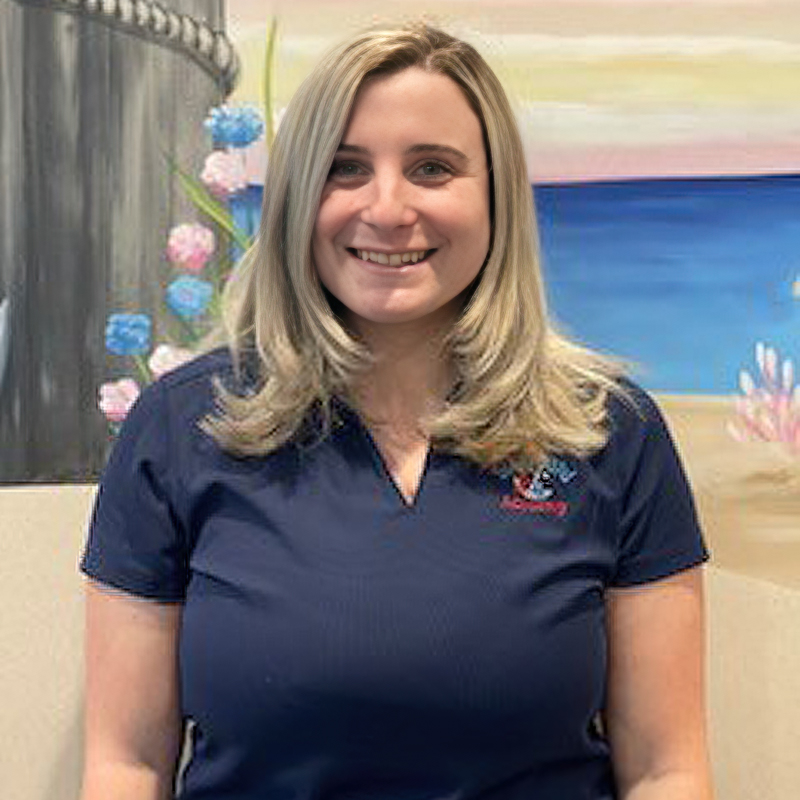 I am licensed to teach Pre-K through Grade 6 and have spent time teaching early childhood and Title One in the private and public schools. Although I enjoyed my work in the school systems, I knew I eventually wanted to get back to my roots of childcare. I am Infant ,Toddler, & Preschool Certified and have led my own classroom in each of those age groups! I obtained my Director I and II Certification through the state, and have been an assistant director at a childcare center before embarking on my journey at Starboard! I value my role in your child's education and strive to provide a safe and nurturing environment for them. I consider myself lucky to be able to build relationships with all different types of families and acknowledge that finding a school where you can trust that your children are safe and cared for is so important.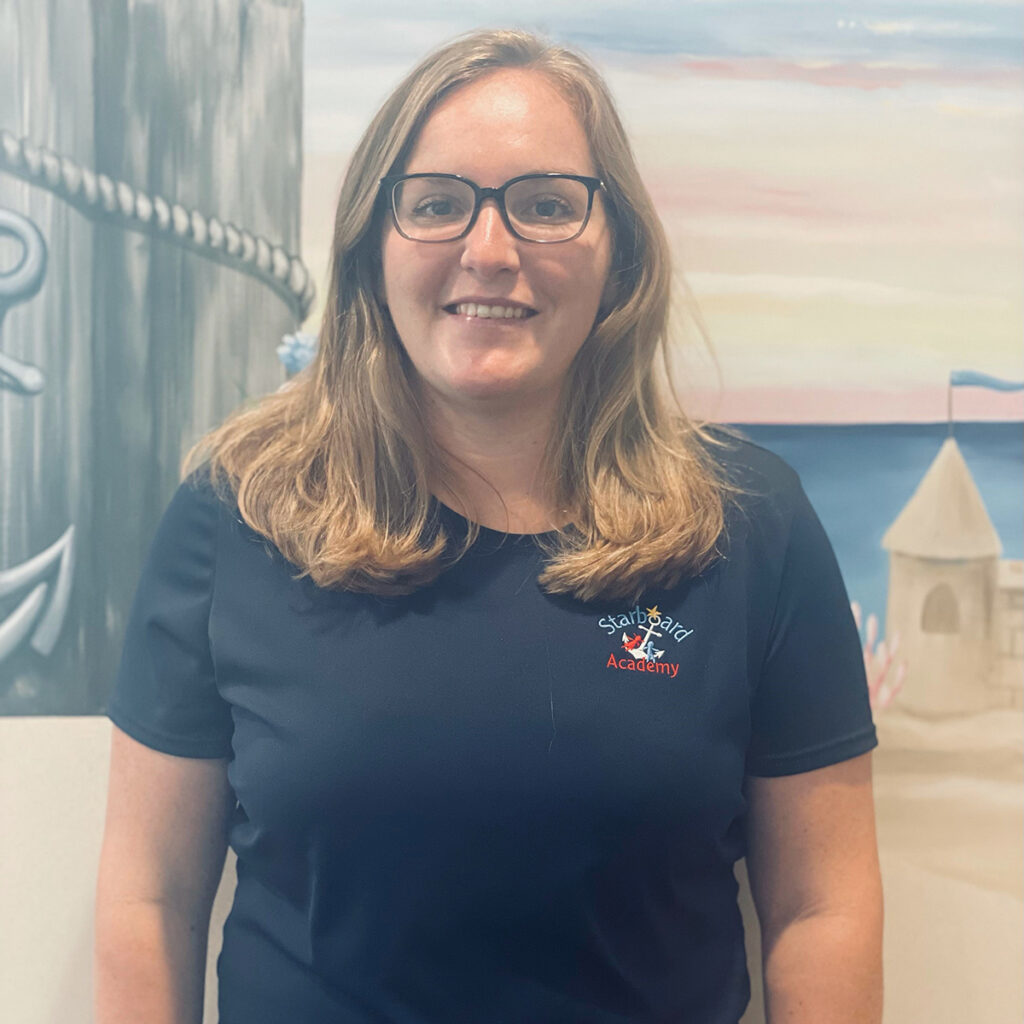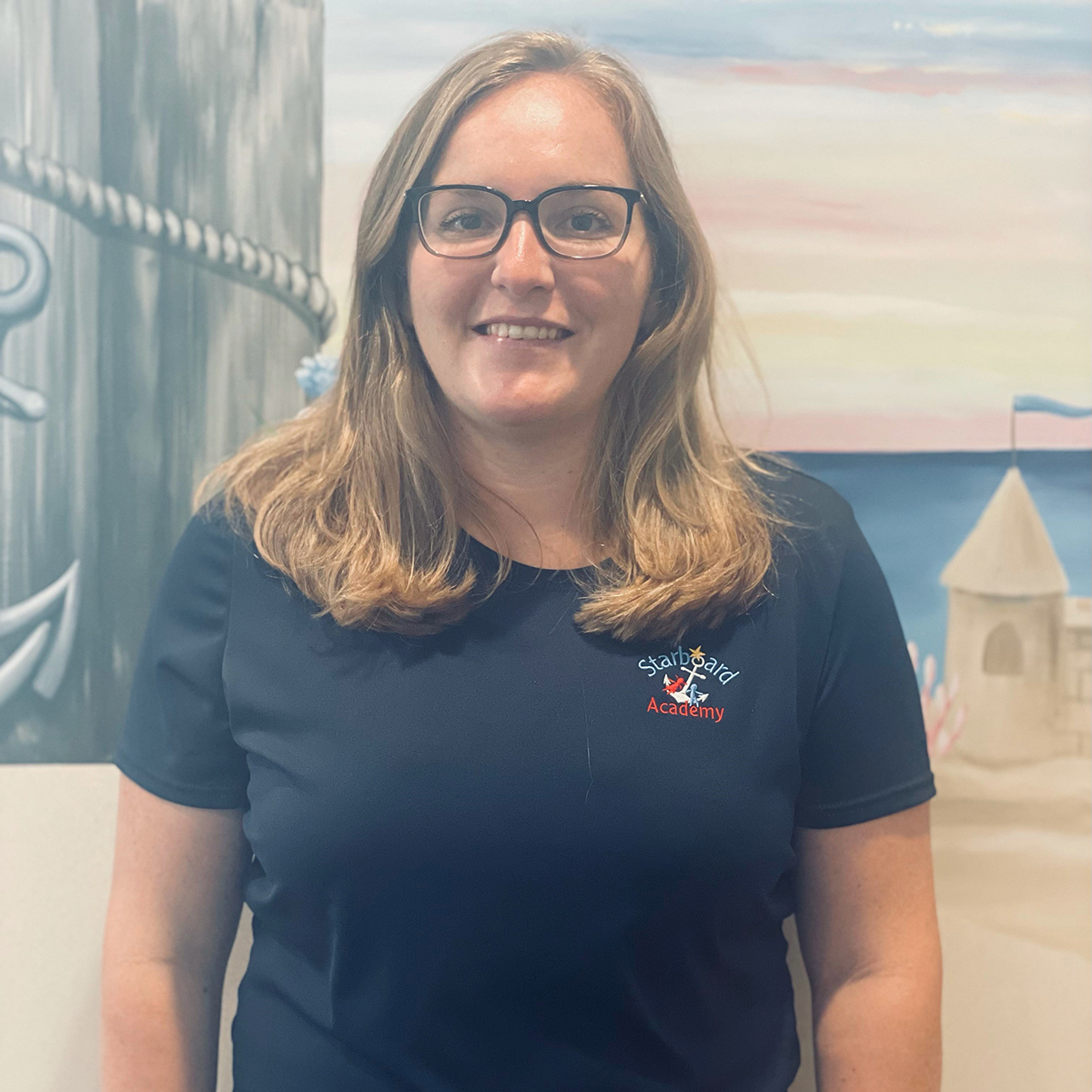 Assistant Principal - Plymouth
I grew up in a small town called; Berkley, or as some people call it "Cow Town". My love for my family is huge as I grew up with two older brothers and 16 cousins. My parents loved taking us on many different adventures such as our yearly road trips and trips to Home Depot! One of my favorite memories with my brothers is we would make the back of our minivan into a fort. We are all still very close till this day!
In high school I majored in Culinary Arts at Bristol Plymouth Voc. Tech where I learned to cook and make fancy desserts. But I always knew that my passion was working and being around children. After high school, I enrolled in a community college, where I majored in Early Childhood Education and graduated with my associates degree in 2010. During my college years, I also taught full time as a Preschool Teacher. I enjoyed teaching so much and learning about the different curriculums and abilities that the children would bring to the table. After I graduated, I moved on and decided to venture out to becoming a Residential Counselor, where I worked with Autism children. What an amazing experience, I learned so much day to day. After a few years, I married my best friend, Mark, bought a house and moved to Taunton, MA. Shortly after our move, we were blessed with our beautiful daughter, Madeline. I then decided to go back into the daycare world where I found Starboard Academy. In January of 2020, I started off as the Preschool teacher, where I learned the curriculum and the children. After my maternity leave, I came back as the Assistant Principal where I am so fortune everyday as I see the children "run" into school with smiling faces.
Where I am from:
I currently reside in Taunton, Massachusetts with my husband Mark, our daughter Madeline and soon to be baby as of May 2023.
My Why?
Growing up I always knew I wanted to work with children, and I was eager to learn very stage of Infancy to Pre-Kindergarten. I knew that one day, I wanted my own children to be in a warm and safe environment where they would learn, share and meet new friends. My passion for the Early Education field is surrounding myself with different opportunities where I can help the children learn and achieve their goals. I enjoy the smiles, hugs and high fives as the children become excited to learn each day!
Where I'm going:
The only way is up! Starboard is an amazing school, and I am very proud to call myself the Assistant Principal. I look forward to meeting you and your family as I invite you into our warm and safe environment.