Live Green,
Grow Bright...
One Little Star At A Time!
Live Green,
Grow Bright...
One Little Star At A Time!
Top Rated Child Care Center with Specialized Daycare and Preschool Programs
Serving Cedar Park TX , South Dennis, MA & Plymouth, MA
Experience Exceptional Early Childhood Education And Care,
Where Your Child Is The Star Of Our Preschool!
Pack your bags and grab your passports ! This summer, we are taking our little explorers around the world and visiting a new place each week ! At Bright Star Academy School's Summer Camp, your child will discover new countries ‍‍, interests, skills, and build self confidence, all while making new friends!
 
Inquire today! Space is limited and spots are filling fast!
Top Rated Child Care Center with Specialized Daycare and Preschool Programs
Serving Cedar Park, TX, South Dennis, MA & Plymouth, MA
Experience Exceptional Early Childhood Education And Care,
Where Your Child Is The Star Of Our Preschool!
We Are SAFE, OPEN, And CURRENTLY ENROLLING!
Additional safety measures have been taken to ensure our staff, students, and families are safe. Please see individual locations for more information.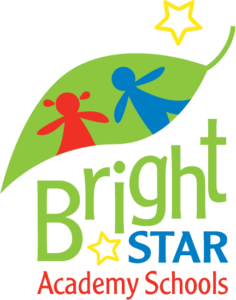 801 North Vista Ridge Blvd. Cedar Park, Texas 78613
School Hours: 7:00AM - 6:00PM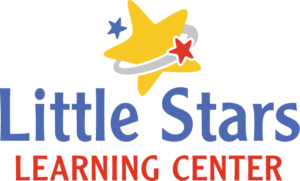 434 Route 134, Unit E South Dennis, Massachusetts 02660
School Hours: 7:30AM - 4:30PM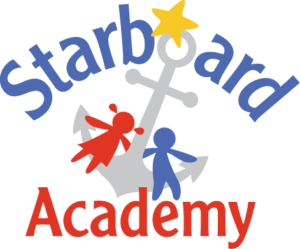 114 Industrial Park Road Plymouth, Massachusetts 02360
School Hours: 7:30AM - 5:30PM
Our Unique Brilliance Is What Makes Our preschool Program Shine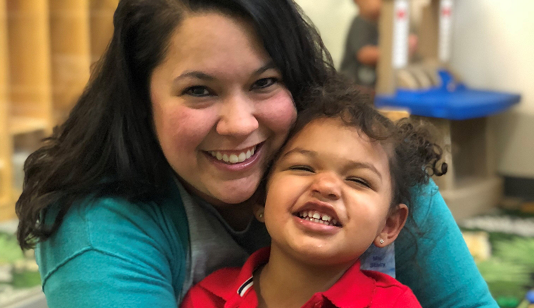 Dedicated To The Highest Caliber Of Education And Care
Our DEGREED TEACHERS, LOW RATIOS AND NATIONALLY ACCREDITED CURRICULUM is what sets our early learning program STANDARDS ABOVE the bar of EXCELLENCE. Your child will develop a lifelong love for learning and a strong foundation for a successful future.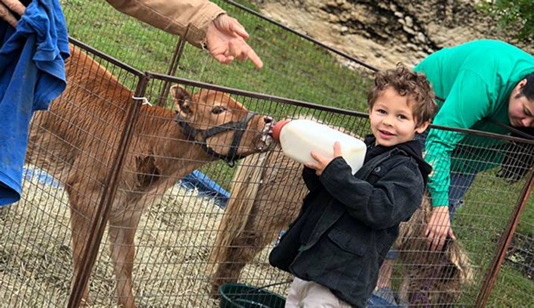 Committed To Making Learning Safe, Fun and Always An Adventure
Through PLAY BASED HANDS-ON LEARNING experiences, in a SAFE, FUN, LOVING ENVIRONMENT, we inspire EXPLORATION, CRITICAL THINKING, QUESTIONING AND DISCOVERY. By allowing children both indoor and outdoor educational spaces, we achieve well rounded learning opportunities.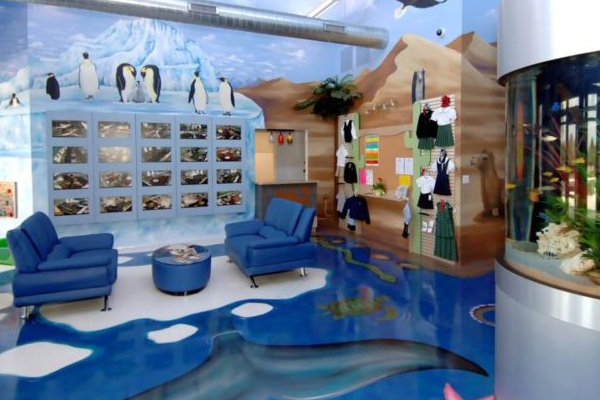 State Of The Art Safety And Security
Safety is our number one priority! Our preschool buildings are protected with the latest technology to provide additional means of security. We boast many added features throughout to ensure your child is always SAFE and SECURE. At Star Preschools we strive to give you peace of mind and having your TRUST in us is key. We are committed to making sure the children are always well cared for and properly supervised, so you can confidently leave knowing your little one is in good hands.
ESA And School Nurse To Support Health And Wellness
Your child's health and wellness are important to us which is why we have a registered NURSE ON-SITE OR ON CALL. Having a nurse on staff to assist with first aid, communicable disease, immunization records and training is a priceless benefit to the school and families. Additionally, our ALLERGY AWARENESS SYSTEM WITH NAME-TO-FACE RECOGNITION allows a quick, reliable reference to keep children with allergies safe. Beloved by kids and parents alike our ESA (Emotional Support Animals) are a welcome addition to the STAR Preschool Team. Research shows that animals can make a huge difference in a child's physical independence and emotional well-being. Therapy and emotional support animals can do a great deal for your child, creating a warm, friendly companion at the school while providing stress relief, guidance and comfort.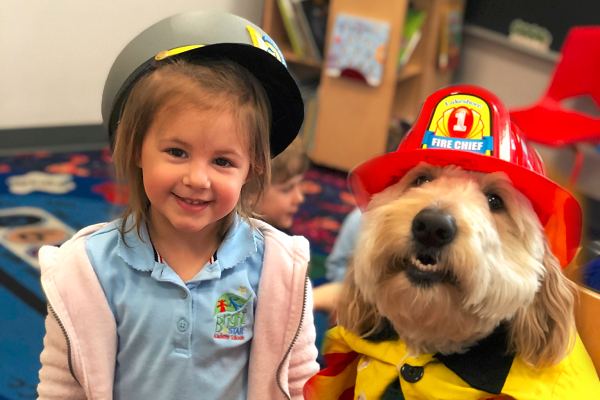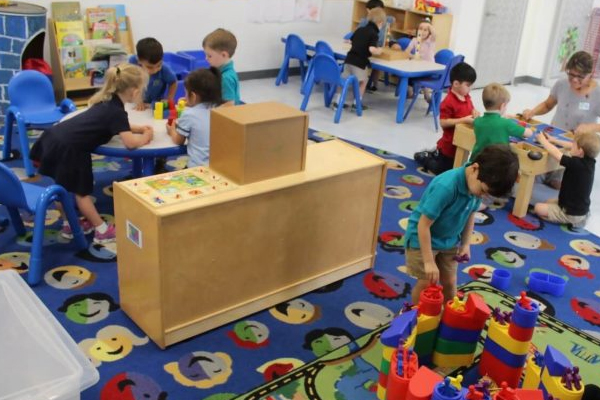 Eco-Friendly, Bright, Beautiful, Spacious Classrooms and Playgrounds
Our STAR Preschool buildings allow an abundance of OPPORTUNITIES FOR IMAGINATION, CREATIVITY, EXPLORATION AND APPRECIATION FOR ART; from the walls to the ceiling to the floors, our STAR Preschools tell stories of environmental adventure! Dedicated to details of beauty and equipped with developmentally appropriate materials and toys our immaculate classrooms are designed to offer opportunity for rotational learning throughout the day. We are dedicated to helping children discover how to best value our shared environment and respect our natural resources. The Monthly "GROWING UP GREEN CONCEPT" mirrors our commitment to the environment by integrating activities and discussions that encourage environmental awareness into our days.
Chef Prepared Organic/All-Natural Meals And Snacks With Separate Eating Areas
Our Chefs prepare FRESH, HEALTHY, KID FRIENDLY, ORGANIC/ALL-NATURAL MEALS & SNACKS daily creating good eating habits while saving you time and money! NO packing lunches! In addition, we have a community cafeteria where the children participate in family style meals with their classmates. Our teachers use this time as an added opportunity to engage the children in conversation, practice manners, encourage healthy eating habits and promote hands-on independence at the table. This added feature keeps the mess of the meals out of the classroom while prepping your child for primary schooling!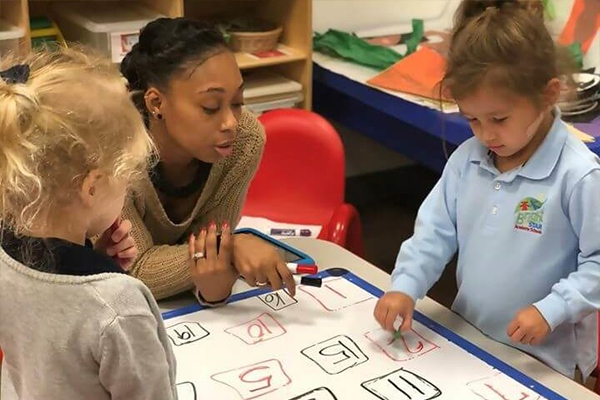 Accredited And Certified Programs With Experienced, Educated Stellar Staff
Star Preschools believes strongly in achieving a higher standard and level of care for our schools by having NATIONALLY ACCREDITED AND CERTIFIED PROGRAMS. We are proud to receive this mark of excellence beyond state minimum licensing requirements. Through this commitment to our families, we realize teachers are the heart of our schools. We take pride in retaining the best educators possible and seek individuals who care for every child as if they were their own. We value our teachers and believe it takes a village of loyal, experienced, educated staff to provide exceptional care!
Combined Frog Street and STAR Curriculum, Plus Enrichments Yields Exceptional Educational Results
Our COMBINED FROG STREET AND STAR CURRICULUM is designed to create a well-rounded learning experience for each individual child at every developmental stage of their early educational years. Your little one will explore academic concepts from each of our curriculum areas throughout the day with HANDS-ON PROCESS-ORIENTED ACTIVITIES to inspire their curiosity and love for learning.  Weekly thematic lesson plans provide the perfect combination of child directed and teacher guided activities. Added weekly Enrichments such as MUSIC, SPANISH and SIGN LANGUAGE help support, connect and enhance your child's learning and understanding of the subjects of study.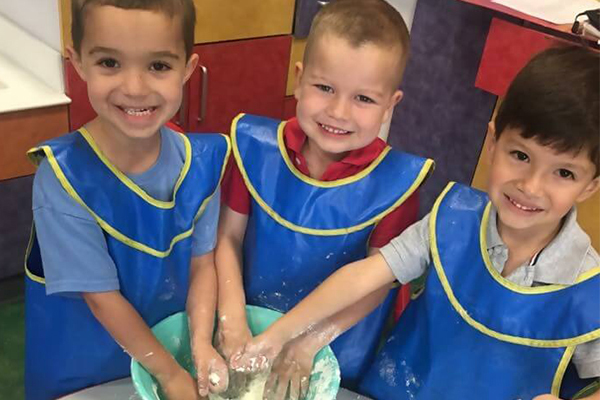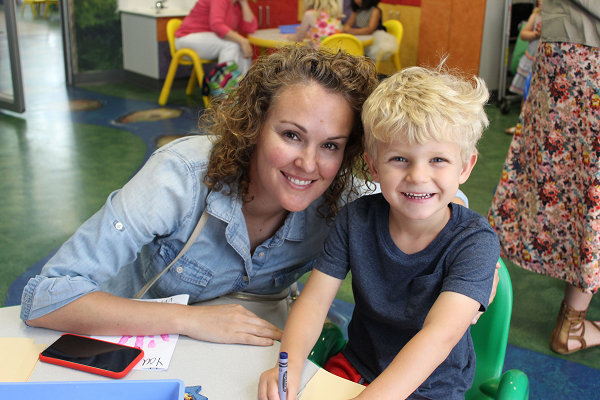 Daily Digital Parent Communication Builds Trusting Relationships With Our Families
Establishing a PARTNERSHIP BETWEEN PARENTS, TEACHERS AND THE CHILDREN is fundamental in achieving exceptional care and education. Annual surveys, parent-teacher conferences, regular progress reports and family events are a few of the ways we stay connected. We proudly utilize both KIDREPORTS AND KAYMBU as digital communication and documentation about your child. Daily updates including meals, naps, diapering and curriculum, supported by photos, videos, and developmental progress reports show learning stories that allow transparency to build trusting relationships with our families.
Well-Rounded Learning Throughout The Year
The WHOLE CHILD EXPERIENCE is what Star Preschools is all about. Through a variety of annual social events, exciting in-house field trips, splash pad days, extracurricular activities and celebrations focused around weekly themes, this annual hands-on discovery builds self-esteem, friendships and lasting memories!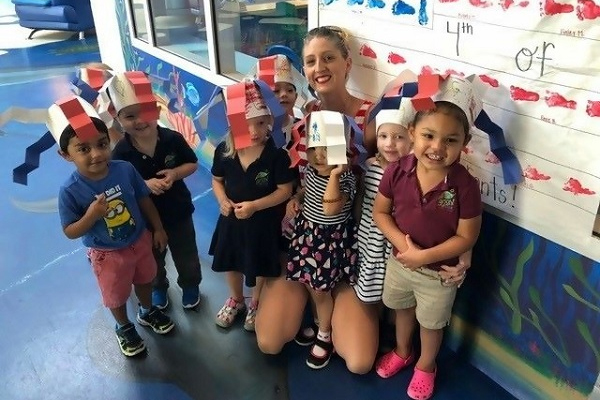 Let us show you what makes our school exceptional!
what our parents are saying...
"They gave us the most precious gift a working parent could ever ask for"
As a parent, there's nothing more reassuring than to see your child confidently walk to their classroom and almost forget to hug you goodbye because they're ready to play and learn.
That's what Bright Star has given our family in such a short time, and that's what they give every family.
Everyone - the directors, the admin staff, the teachers, the chef, the nurse, and even the amazing maintenance man...they all care deeply about their job and their role in creating the perfect learning environment for my son.
And as for us as parents, they are transparent and dedicated to making us feel like we're a part of their family too.
There's an app that allows us to check in and see pictures and little anecdotes about the day. It allows us to know what he's learning, so we can sing the same songs, sign the same signs, and genuinely feel like we were a part of his day.
There's even an ESA, which my son loves because who doesn't love dogs!?
Every time I see someone in search of a daycare I recommend Bright Star.
They gave us the most precious gift a working parent could ever ask for: a happy son and the knowledge that he's loved and cared for even when we're not there.
Thank you, Bright Star! We love you guys.
"There is also an app that the teachers document diapers/potty, meals, naps and even pictures"
We LOVE bright star! When we lived in San Antonio before moving to the Austin area, we took our daughter to a daycare there where unfortunately we learned that you get what you pay for. When we moved we toured several different daycares and were very cautious after our previous experience, but even just calling bright star to book a tour I could tell they were organized and friendly. We fell in love and haven't looked back. Our daughter has been going here for almost two years and now our son has been going for a year. I tell all of my friends and family members in the area to get their kids in bright star because we feel so strongly about it. I am a nurse at Dell Children's and love that there is a nurse at the school to assess when accidents happen or determine whether kids need to stay home or not. She keeps us up to date on everything. There is also an app that the teachers document diapers/potty, meals, naps and even pictures that you can look at throughout the day. Everyone is so friendly and my kids genuinely love going to bright star and thrive because of it!
"they have an actual CURRICULUM; the teachers are INVESTED"
The negative reviews posted recently are completely fabricated. I would not allow my child to continue attending a school like the one mentioned. I am a teacher (high school) with an M Ed, and we (my husband works in higher ed) chose this school over a dozen others that we toured and some that we actually attended for a time. We had some negative experiences at other area schools (in which my child spent most of her day bored and wandering aimlessly while the teacher ignored the class-on camera). We pulled her out immediately. Bright Star is definitely a welcome change! My child used to melt down about going to school, even waking up several times at night with anxiety about school. We started bright star in the fall of 2019, and it is a complete turnaround. My daughter is excited about school, she never wants to leave at the end of the day, and she adores her teachers. It's always a good sign when you see educators taking their children to a preschool, and I see A LOT of other teachers (LISD) taking their kids in the morning. I even work with other teachers that have their kids at Bright Star. Here is why this school is different: they have an actual CURRICULUM; the teachers are INVESTED; the kids get to move around to different rooms/outdoors to access other learning opportunities (so important for busy young learners); the staff is LOVING (from maintenance through food service to the front desk); and they have a comfort dog (I can't tell you how this has impacted my daughter). They design fresh activities for the kids and actually teach; this is not a daycare, but a school! I can't list all the ways Bright Star is the best school, but we have been absolutely thrilled with our experience.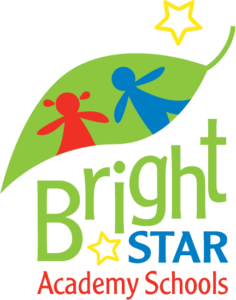 801 North Vista Ridge Blvd. Cedar Park, Texas 78613
School Hours: 7:00AM - 6:00PM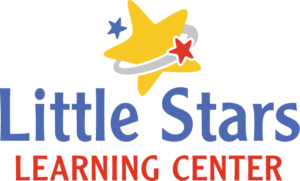 434 Route 134, Unit E South Dennis, Massachusetts 02660
School Hours: 7:30AM - 4:30PM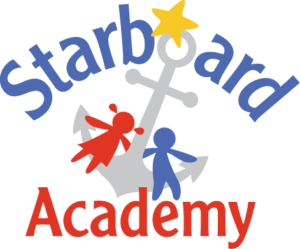 114 Industrial Park Road Plymouth, Massachusetts 02360
School Hours: 7:30AM - 5:30PM