Meet The Family Owners & Operators​
Meet The Family Owners & Operators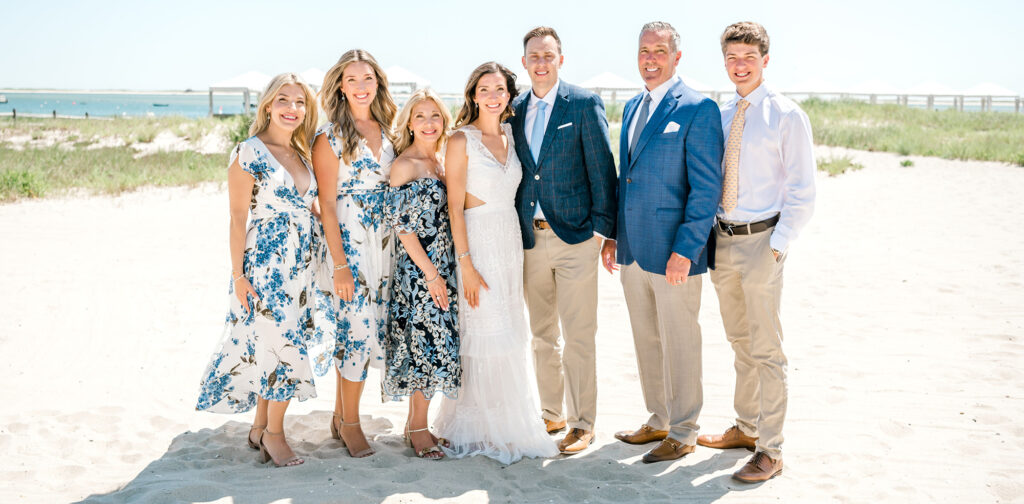 Tonya Stump – My Why:
 When I was a little girl my mother and grandmother cared for children in our home.  I never would have imagined that this little in-home childcare would someday consume my world and be my lifelong passion.  I feel so lucky that my career has allowed me to take my children to work with me every day. It has been such a privilege to have a hands-on approach in their care even though I wasn't able to stay at home with them.  It was truly the best of both worlds. What started as a journey to find quality care for my own children has grown to providing that same exceptional care to so many other children and families over the years.
My name is Tonya Stump and I am the founder and CEO. For more than twenty years, I have been providing the highest quality of care and learning experience for young children.
As a working mother, I realize how difficult and important it is to find exceptional early childhood education for your little one. Entrusting your child to someone else's care is one of the hardest things a parent must face. However, knowing that your child will be given an abundance of love, attention and nurturing in an educational, clean and safe environment can help to make the transition a little easier. I graduated in 1992 from The Ohio State University with a bachelor's degree in Political Science and a Minor in Human Development and Family Science. Upon entering the workforce, I started looking at child care for my children in hopes of finding the perfect early learning program. Sadly, like so many other working parents, I too was very disappointed at the options available. Nothing even came close to meeting my standards and expectations. Which is why in 1995 I began my journey of developing the perfect school for not only my children, but for the many families who sought the same exceptional quality care for their little ones. The need proved itself to be much bigger than I ever imagined. My one little school in Powell, Ohio grew to include several locations in the central Ohio area with an outstanding reputation for high quality education and care. After selling these schools in 2008, I began to consider my next venture.
In 2010, it was my toddler son who inspired me to think about what had changed since I had opened my first school for my three older daughters. Certainly, parents still wanted the best practices in curriculum, staffing and security, but I also noticed that the modern-day family was more environmentally conscious than ever before. Protecting our planet and conserving precious resources for our children's future is a top priority for today's parents. Thus, Bright Star Academy Schools was created to support this cause: "Live Green, Grow Bright, One Little Star at a Time." This statement is more than just a slogan, it is my promise and what better place to start than in my home state, deep in the heart of Texas!
Bright Things Ahead…
I am excited to be working side by side with my middle daughter Sydney Stump. As a mother daughter duo, we are committed to taking the Star Preschools family of schools to the next generation! With my over twenty years of experience and knowledge and my daughter's innovative insight and energy we are dedicated to offering the ultimate quality of care to our millennial families.  We both have an enormous passion and love for children. We believe quality comes from within the community, which is why we have surrounded ourselves with a leading team of management, teachers and industry professionals. This strong foundation of individuals who support and believe in the same core values of our school are the reason why we can confidently promise to give your child care beyond imagination!
We hope you will come and see for yourself all the wonderful amenities STAR Preschools has to offer and join our family too!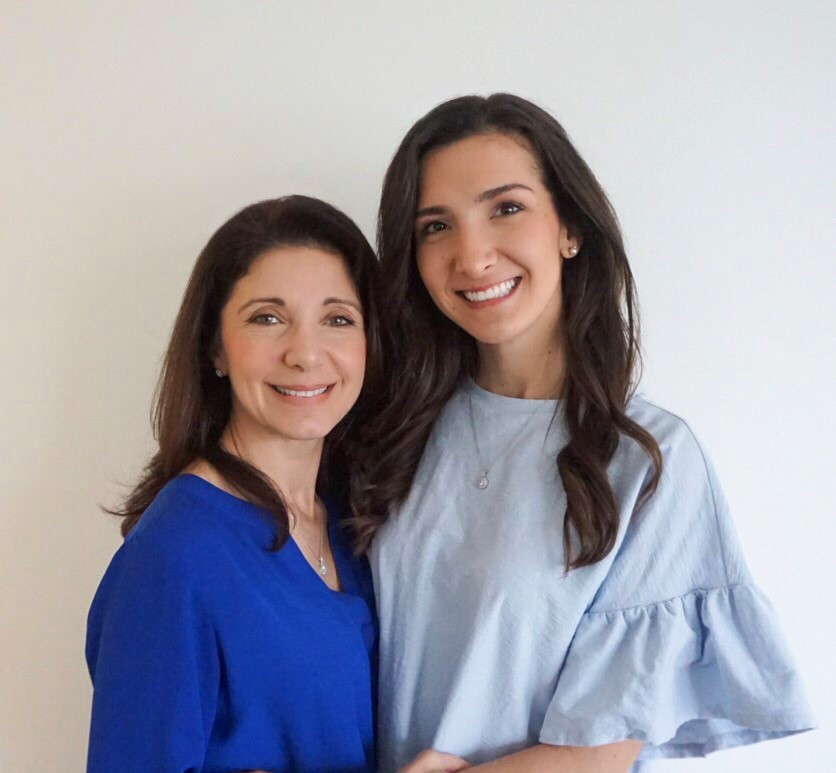 Sydney Stump
My name is Sydney Stump and I am Co-Owner of STAR Preschools. I graduated from "THE" Ohio State University with a Bachelor of Science in Business Administration from the Max M. Fisher College of Business, and I am currently working on my Child Development Associates. Children are my passion and for as long as I can remember, I have always dreamed of having the opportunity to educate and broaden the horizons of every child. 
My interest for early childhood education began at a very young age as I grew up in and watched my mother establish her schools. I observed my mother develop into a motivational leader, engaging owner, and business guru, opening several facilities in the Columbus area. Over the years, she has consistently inspired me to follow my heart and I know it belongs in early childhood education. Throughout school and post-grad I had the privilege of working as a Nanny, Camp Counselor, volunteer for children with special needs at Cape Abilities, a childcare Teacher and Principal at Bright Star Academy. With my experience working with a variety of age groups, I have realized just how amazing it is to be a part of the educational growth of every child, no matter the age. 
My Why: The kids. For as long as I can remember, I have always loved children. I was the mother hen of the family, the one who was eager to assist and was always there to care for my younger siblings. As I grew older, I continued volunteering at my mother's childcare facilities and was consistently reminded that small children accomplishing their greatest assets is WHY I do what I do! Every day my feet hit the floor running with excitement knowing that I have the great opportunity to surround myself with loving, caring, and adorable children, in a fun environment each day. I wouldn't trade my job for the world! In fact, I brag that my job is the greatest job ever. Children are so empowering, and they motivate me to want to do great things in life that ultimately affect their future directly!  
Bright Things Ahead…
I am beyond excited to be a part of the bright future of STAR Preschools and I know we will exceed your expectations with exceptional quality and care. Parents, like my mother, want the perfect learning experience for their young ones and I plan to do whatever I can to make sure our schools continuously strive for improvement that will only positively influence the school, the staff, and most importantly, the children. I realize that choosing a program for your little one can be incredibly difficult; however, I hope you will come and tour our extraordinary schools and experience just why we are the ideal childcare facility. I look forward to meeting you soon and working to make you a part of our family!
Make Every Day Bright,
Co-Owner of Star Preschools
Hear What Parents Have to Say…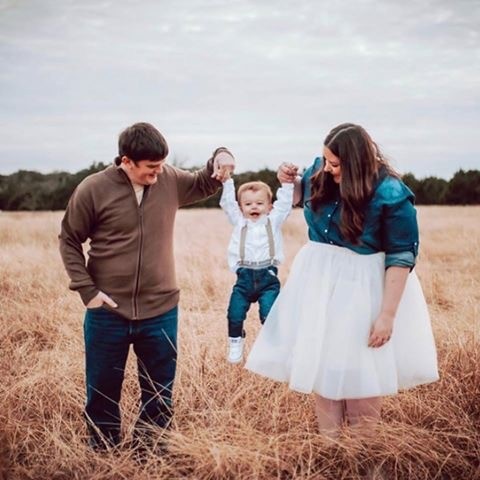 Beth C.
"They gave us the most precious gift a working parent could ever ask for"
As a parent, there's nothing more reassuring than to see your child confidently walk to their classroom and almost forget to hug you goodbye because they're ready to play and learn.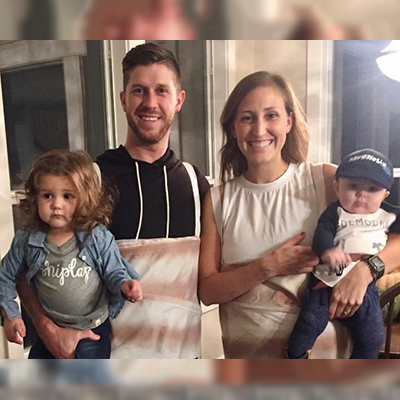 Taylor S.
"There is also an app that the teachers document diapers/potty, meals, naps and even pictures"
We LOVE Star Preschools! When we lived in San Antonio before moving to the Austin area, we took our daughter to a daycare there where unfortunately we learned that you get what you pay for.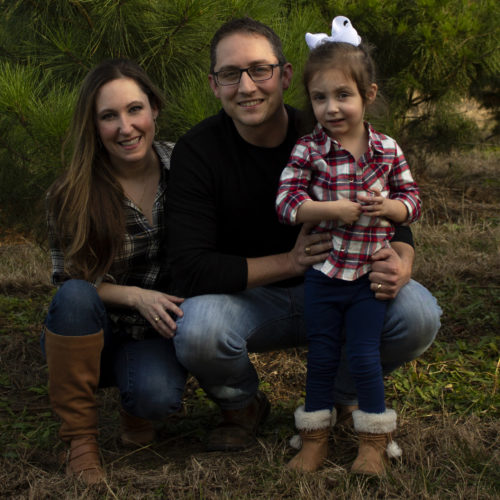 Mandy G.
"they have an actual CURRICULUM; the teachers are INVESTED"
We started Star Preschools in the fall of 2019, and it is a complete turnaround. My daughter is excited about school, she never wants to leave at the end of the day, and she adores her teachers.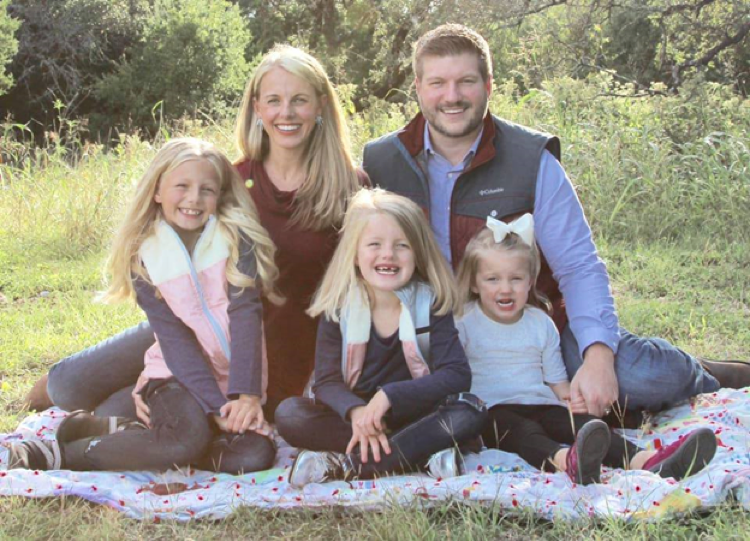 Kim M.
"The school is so organized with their lesson plans and theme days"
The teachers are top notch! The facility is bright and fun. I love that they get to spend time in the library, theatre room, art room and cafeteria instead of staying in one classroom the whole day.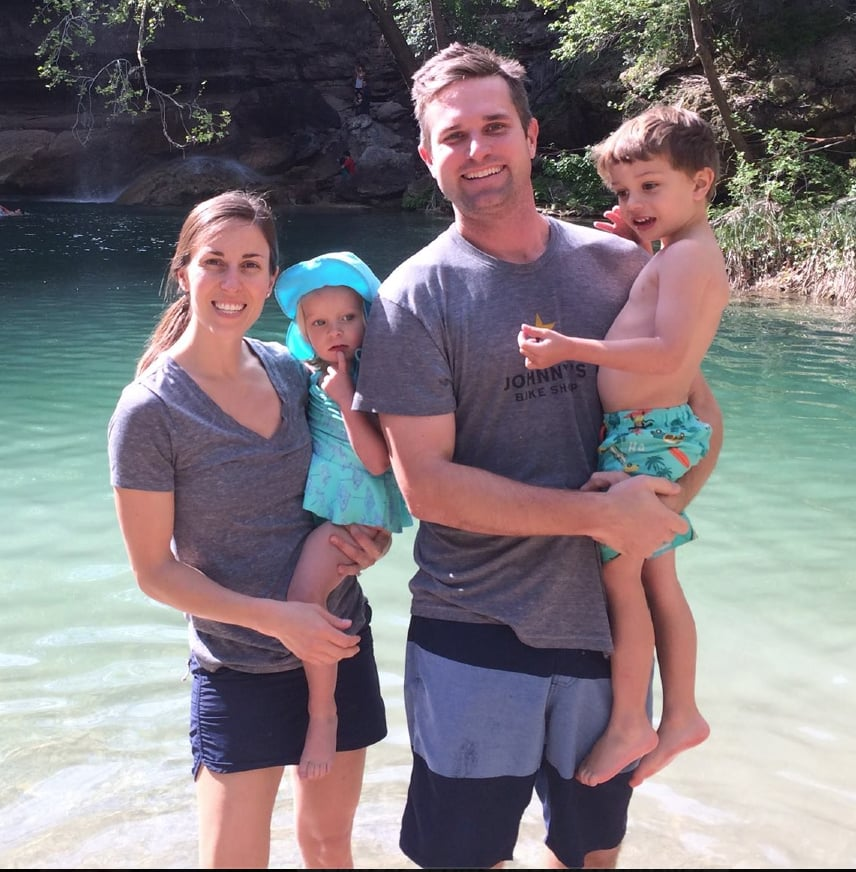 Brooke R.
"I love the reports and pictures I receive from the teachers throughout the week"
We appreciate how clean the school is kept, and for us, that is a huge plus. It is so difficult to keep germs under control with kids, so we are happy the school makes an extra effort to keep the facility clean.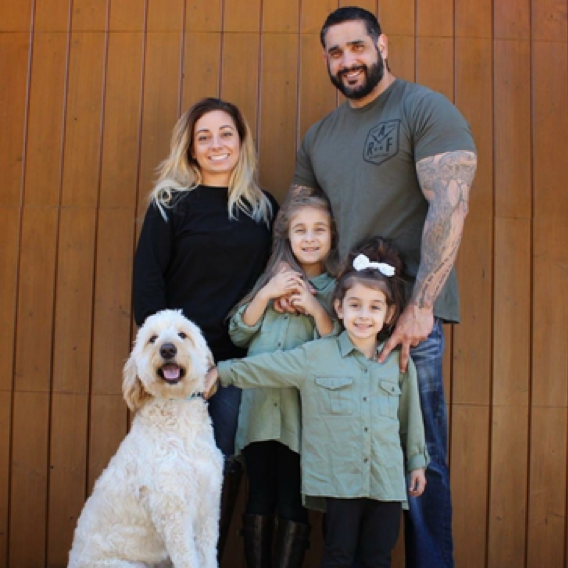 Kirstin M.
"They accommodate for what we need and want for our child Two weeks in at Star Preschools and my 3 year old was caught up on counting"
The teachers, administrative staff, chef, and everyone that works there feels like family.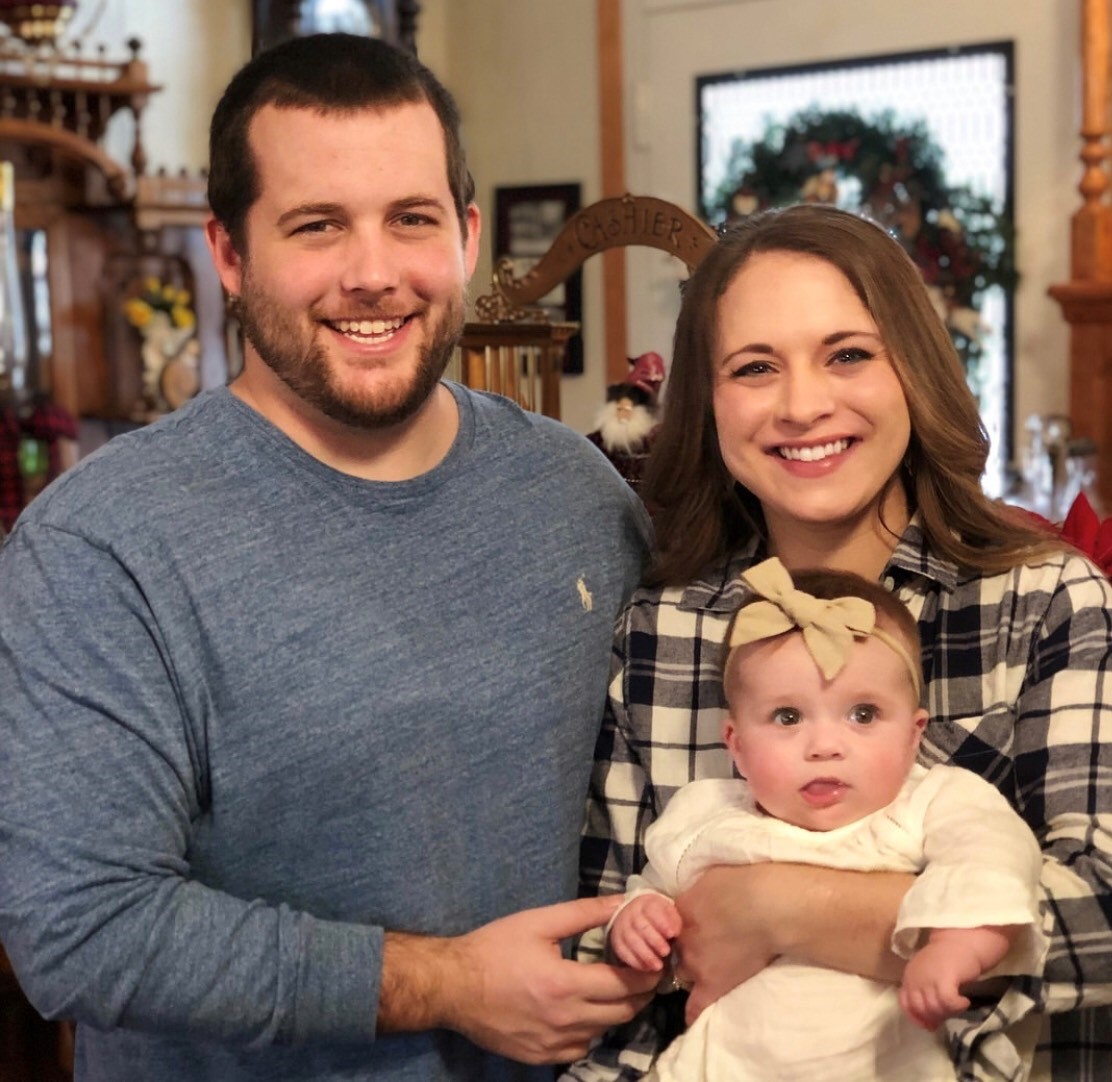 Hailey W.
"Star Preschools has already helped so much with her socialization skills"
The way they are able to tend to every baby's need and keep track of who needs to be fed, changed, needs a nap, wants to be held or rocked, who has a food allergy, etc. is simply amazing!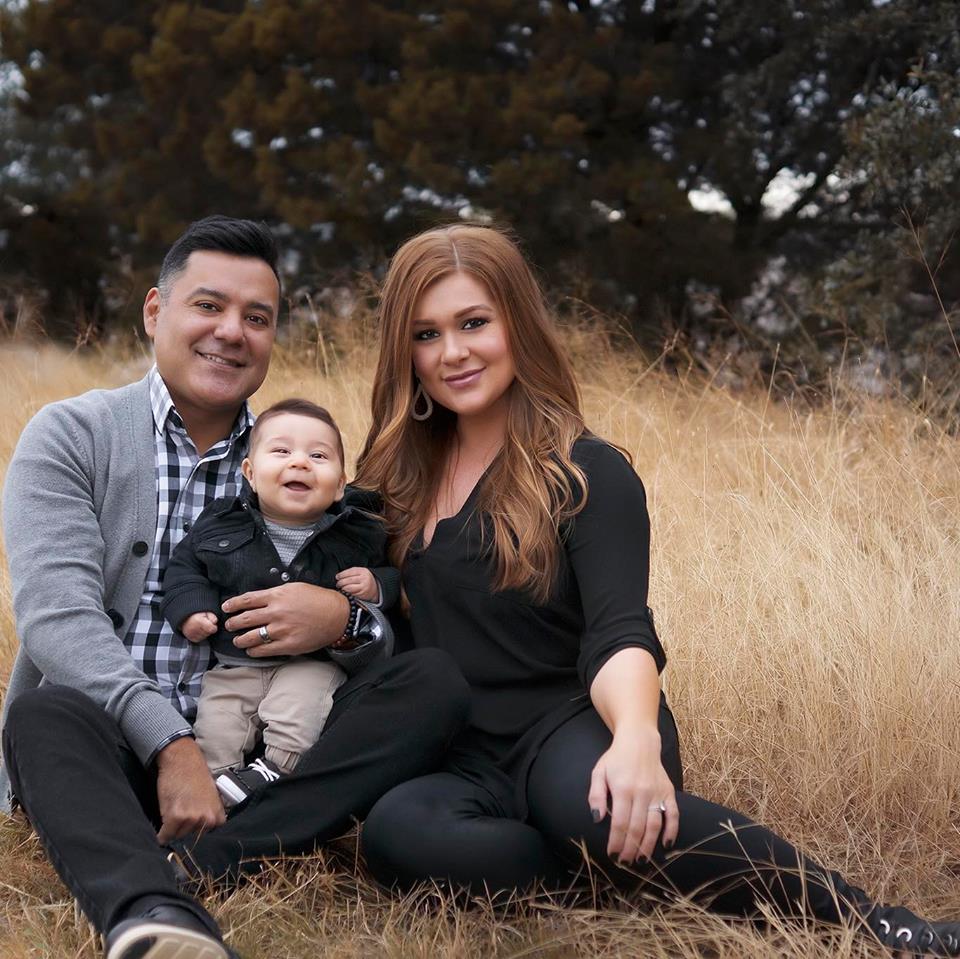 Ember R.
"They are organized and put together and you can tell"
They are organized and put together and you can tell everyone is very well trained and that is something that is reassuring when you decide to leave your brand new baby for the first time.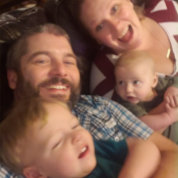 Alecia D.
"I absolutely believe we made the right decision with Star Preschools."
The Infant teachers have been so wonderful to our family. I absolutely believe we made the right decision with Star Preschools.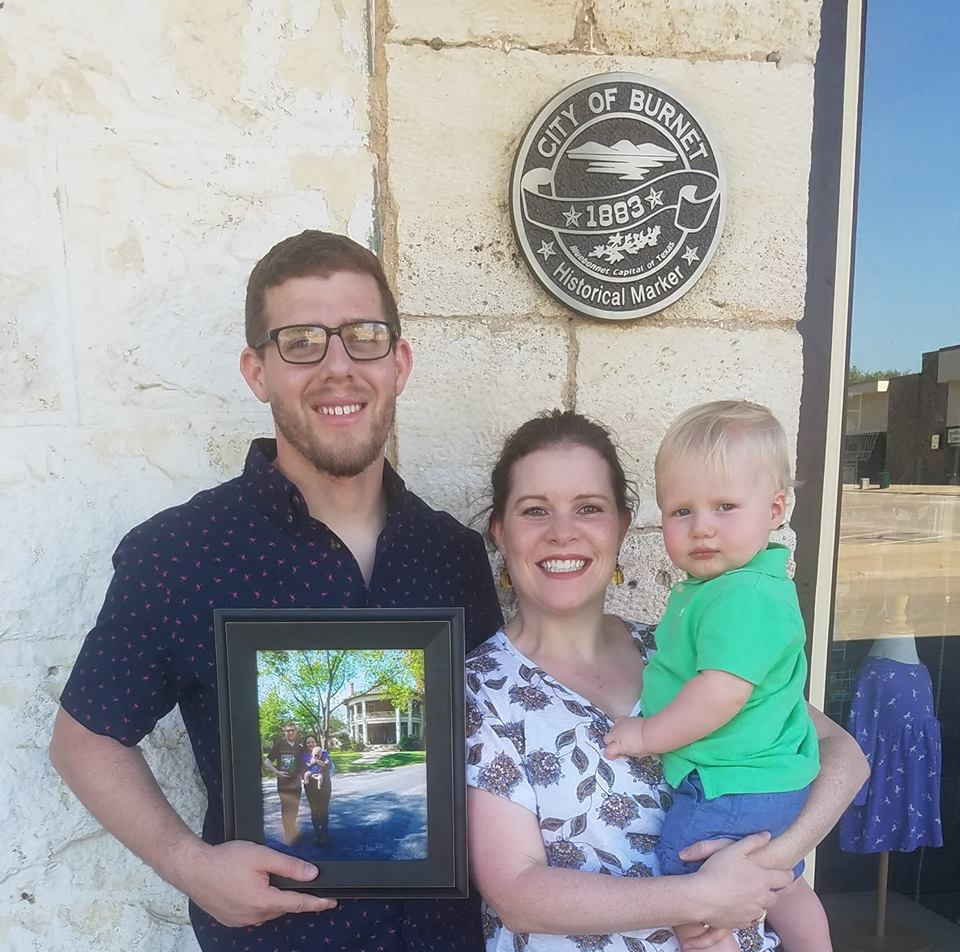 Matthew L.
"Very cooperative and friendly staff"
I love their toddler team. Very cooperative and friendly staff! My kiddo is doing great there and it seems like he is learning so much each day.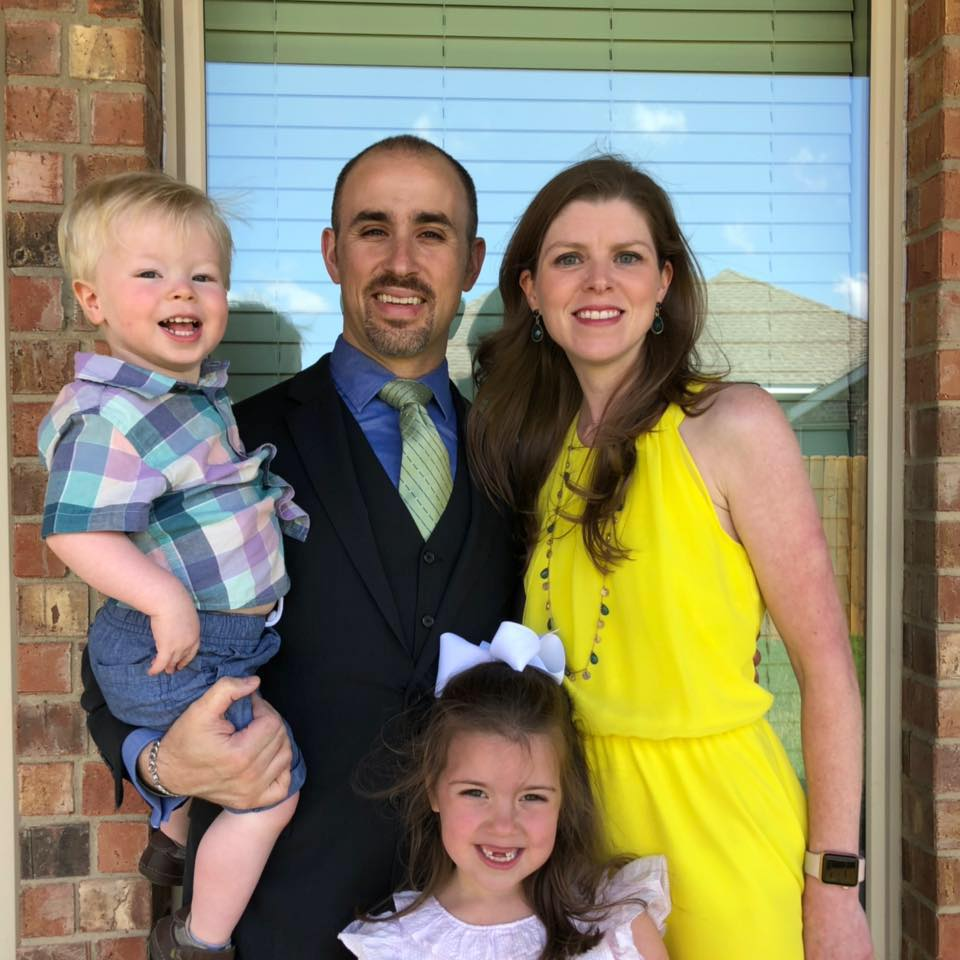 Michelle R.
"We've had experience with other places and Star Preschools has been our favorite"
Our son loves his teachers and is always smiling when I pick him up at the end of the day. Teachers from other classes know his name and it makes it feel more like a family.
Fernando E.
"Star Preschools staffs and principals worked hard to welcome him"
You can get a daily report through their app, with photos and all details about your kid at school. Definitively, I do recommend Star Preschools to all families that care about your kid security, health, development, and care.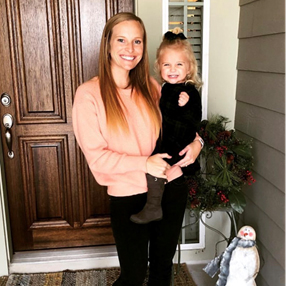 Kelsey A.
"she has learned more than I can imagine a 2 year old would know!"
Star Preschools has completely erased any doubts I've had and provided such a loving, educational, and nurturing environment for my baby girl! I am truly grateful for the caring, energetic, and kind staff that works here and would recommend them to anyone looking to get their child into a schooling program.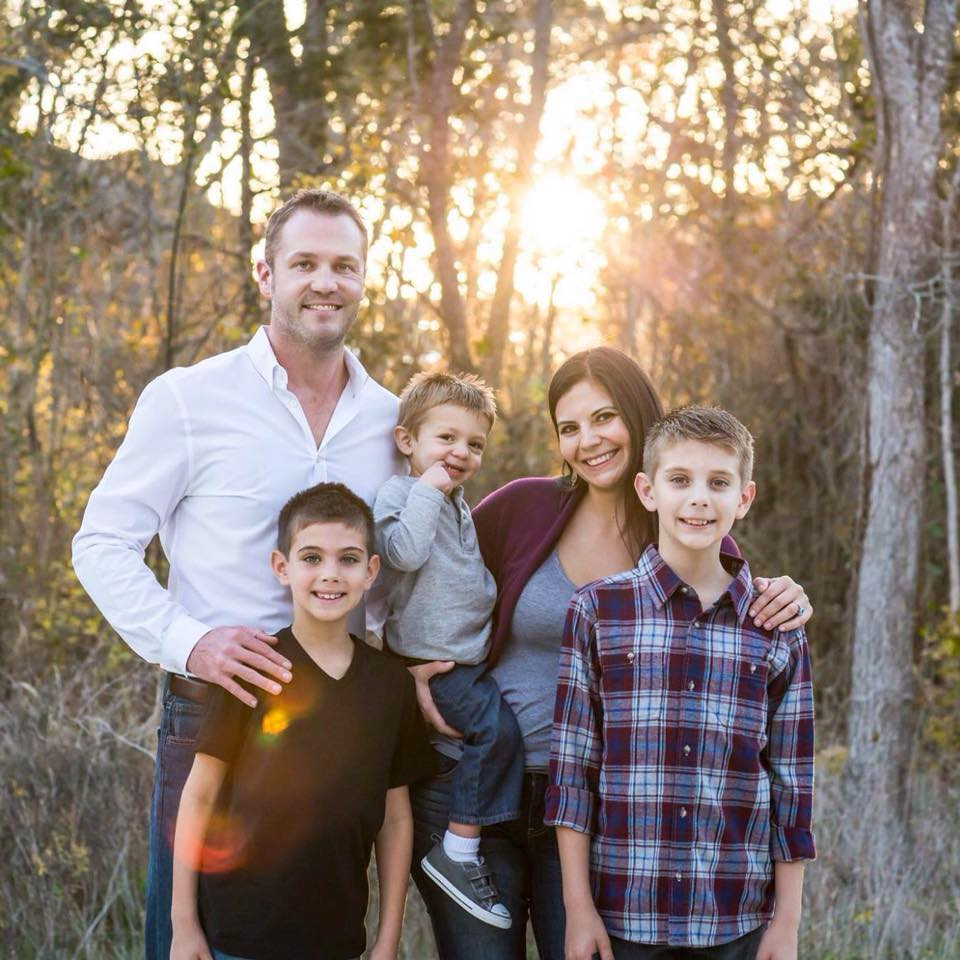 Marissa G.
"The teachers are amazing & the place is clean."
The teachers are amazing & the place is clean. Can't ask for much more than that! Oh & my 2 year old already knows his alphabet, numbers, colors & shapes! That's all thanks to Star Preschools.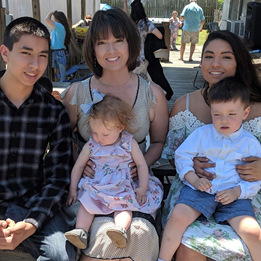 Orquidea B.
"my children have had a wonderful, loving experience"
Thanks to the wonderful staff, from the principal to cooks to teachers, my children have had a wonderful, loving experience.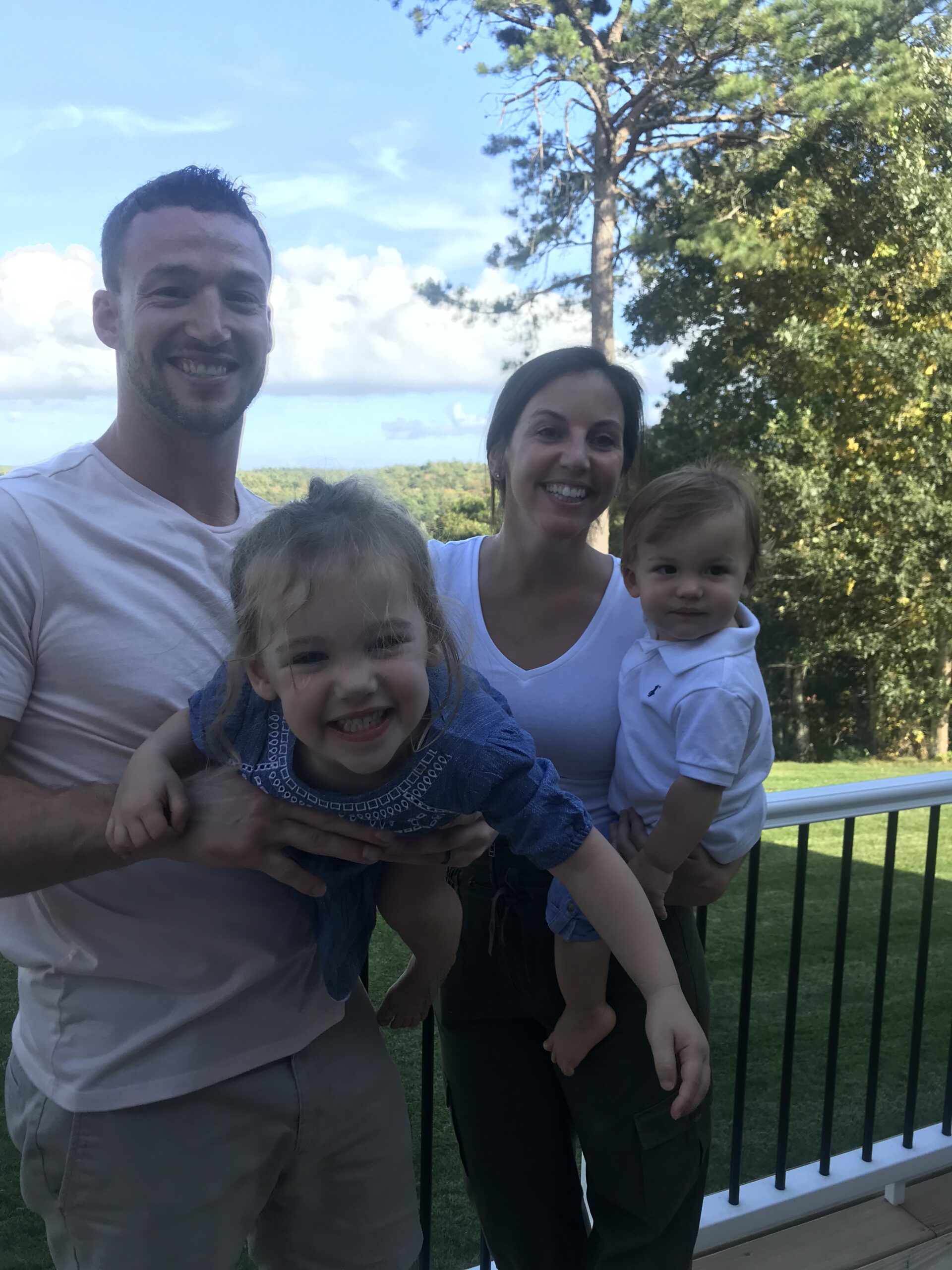 The curadossi Family
"Thank you for all you do for Starboard Academy to providing a great learning environment for our children, with the right people."
We hope Starboard has an awesome teacher appreciation week - You are all so very appreciated, especially in a time like this with a pendamic.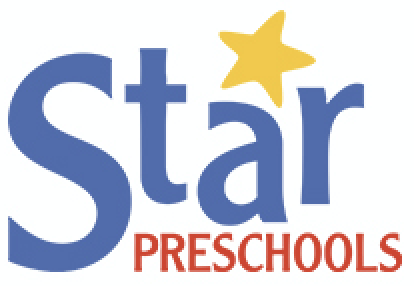 The Mekay's
"We are so happy that Starboard Academy opened up in Plymouth!"
We couldn't imagine another facility being so considerate and conscientious about mackenzie's food allergies. You have gone above and beyond to make sure mackenzie has healthy meals, snacks, and treats that she can enjoy safely.
We can't say enough good thing and this card isn't big enough. We love the communication, photos and updates from the Kangarootime App. Both of my kids have grown so much and excited more than we could have imagined. Mackenzie comes home singing a new song each week, and can even identify some letters and numbers and she's not even yet! Jamison can identify all of his letters and numbers in reading and writing and knows his letter sounds. He is really going to miss your school, especially the infamous PIRATE SHIP PLAYGROUND. Thank you for all you have done!
what our parents are saying...
"the teachers are so caring and loving for all of the kids"
My son has been attending Bright Star for the past 2 years, since he was a few months old. He is doing great, learning so many new things and the teachers are so caring and loving for all of the kids. We also love the amazing facility and programs offered, such as music and Spanish. We are so glad we selected Bright Star to care for our son!
"There is also an app that the teachers document diapers/potty, meals, naps and even pictures"
My son is in the infant room and has been since April of this year. We couldn't be happier with our choice we made with Bright Star!!
"he has had some amazing teachers and I will be forever grateful"
My son has been in attendance at Bright Star for almost two years. He loves coming here. Everyday, when I drop him off, he runs into the classroom because he is excited to see his teacher. In his time at school, he has had some amazing teachers and I will be forever grateful for how much they have taught him.
Our Accreditations and Certifications