Navigating Your Child Through Exceptional Early Childhood Education

Navigating Your Child Through Exceptional Early Childhood Education
Pack your bags and grab your passports ! This summer, we are taking our little explorers around the world  and visiting a new place each week ! At Starboard Academy's Summer Camp, your child will discover new countries ‍, interests, skills, and build self confidence, all while making new friends!
Inquire today! Space is limited and spots are filling fast!
(774) 234-STAR (7827)
Preschool & Daycare Serving Plymouth, MA
(and Marshfield, MA Coming Spring 2024)
Preschool & Daycare Serving Plymouth, MA
We are now offering ZOOM tours Monday-Friday from 8:30 A.M. - 4:30 P.M. In Person Tours Will Resume Starting September 1, 2021. Effective immediately, Starboard Academy has implemented safety guidelines that are in accordance with Local, State, and Federal Regulations.
Updated Drop-Off And Pick-Up Procedures:
Parents Are Invited To Re-Enter Starboard Academy! We Have Come Such A Long Way To Get To This Point, So With That In Mind, We Do Have Some Guidelines And Friendly Reminders:
A temperature of 100°F or above;
Signs or symptoms of a respiratory infection, such as a cough, shortness of breath, sore throat, and low-grade fever;
In the previous 14 days has had contact with someone with a confirmed diagnosis of COVID-19; is under investigation for COVID-19; or is ill with a respiratory illness; or
In the previous 14 days has travelled internationally to countries with widespread, sustained community transmission. For updated information on affected countries, visit: https://www.cdc.gov/coronavirus/2019-nCoV/travelers/index.html.
Health and Safety Measures Set Our School Apart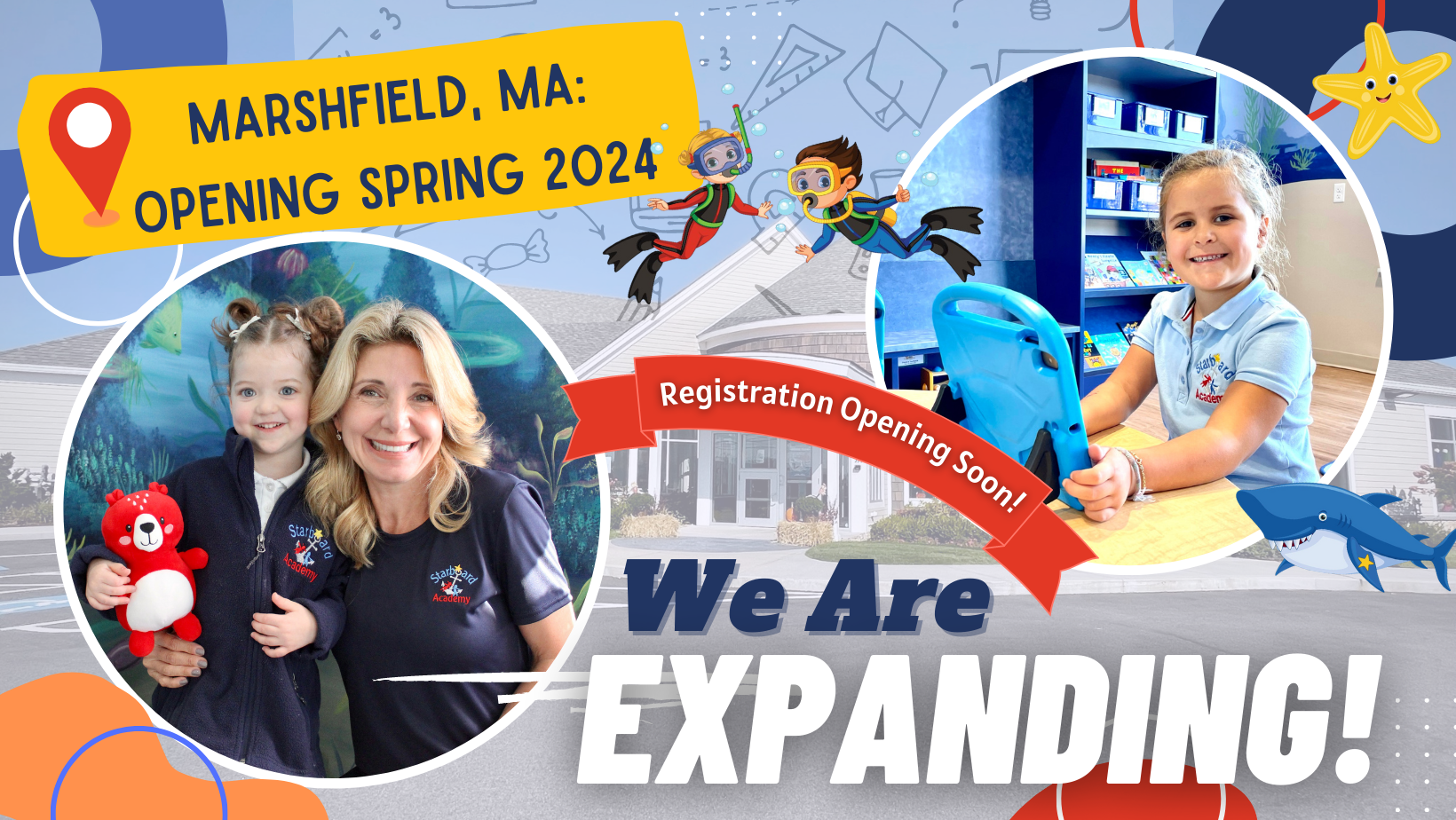 Join us as we grow with Our Brand New Location Coming To Marshfield, MA in Spring 2024!
Meet Our Principal: Nicole Gallahue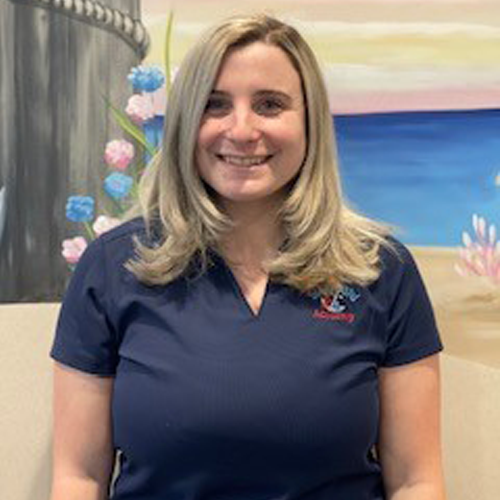 Hello Starboard Families!
My name is Nikki Gallahue. I live in Whitman with my husband John and dog Fozzie. I am so excited to be a part of the Star Preschools team! Working with children has always been a passion of mine as I have babysat and taught gymnastics since I was 14 years old. I graduated from Sacred Heart High School in Kingston in 2009 and continued my education at Curry College in Milton. I studied Early Childhood Education and Integrated Liberal Studies at Curry and worked at the campus child care center. After graduating in 2013, I attended the University of Massachusetts, Boston, and received my Masters of Education in Educational Administration, graduating in 2018. 
I am licensed by the state of Massachusetts to teach Pre-K through grade 6. I spent time teaching early childhood and Title One in private and public schools. Although I enjoyed my work in the school systems, I knew I eventually wanted to get back to my roots in child care. I am certified to teach infants, toddlers, and preschool and have had my own classroom in each of those age groups! I obtained my Director I and II Certification through the state, and have been an assistant director at a child care center before embarking on my journey at Starboard! My favorite thing about working with children is watching them grow and hit milestones. I value my role in their education and strive to provide a safe and nurturing environment for them. I consider myself lucky to be able to build relationships with all different types of families and acknowledge that finding a school where you can trust that your children are safe and cared for is so important. I can't wait to meet you!
Exceptional Early Childhood Education For Children 6 Weeks to Kindergarten
we are open & now enrolling!
in person tours now available!
We are providing safe, in person tours while adhering to mask and social distancing health protocol. Schedule your in person tour, anytime, Monday-Friday 8:00a.m – 5:00p.m.
The Ultimate In Childcare With Nationally Accredited Curriculum And Programs In A 12,000 Square Foot School Offering The Finest Features
Our ESA "Ausland", Brings Emotional Support And Smiles To Our School
We are proud to be one of the only schools in the Plymouth, MA area that has an on-site ESA (Emotional Support Animal)! Our emotional support dog "Ausland" is beloved by both the kids and parents alike. Ausland plays an intricate role at our school and makes a dramatic difference in the physical independence and emotional well-being of our children. Not only is she a friendly companion, she provides stress relief, guidance and comfort to your child.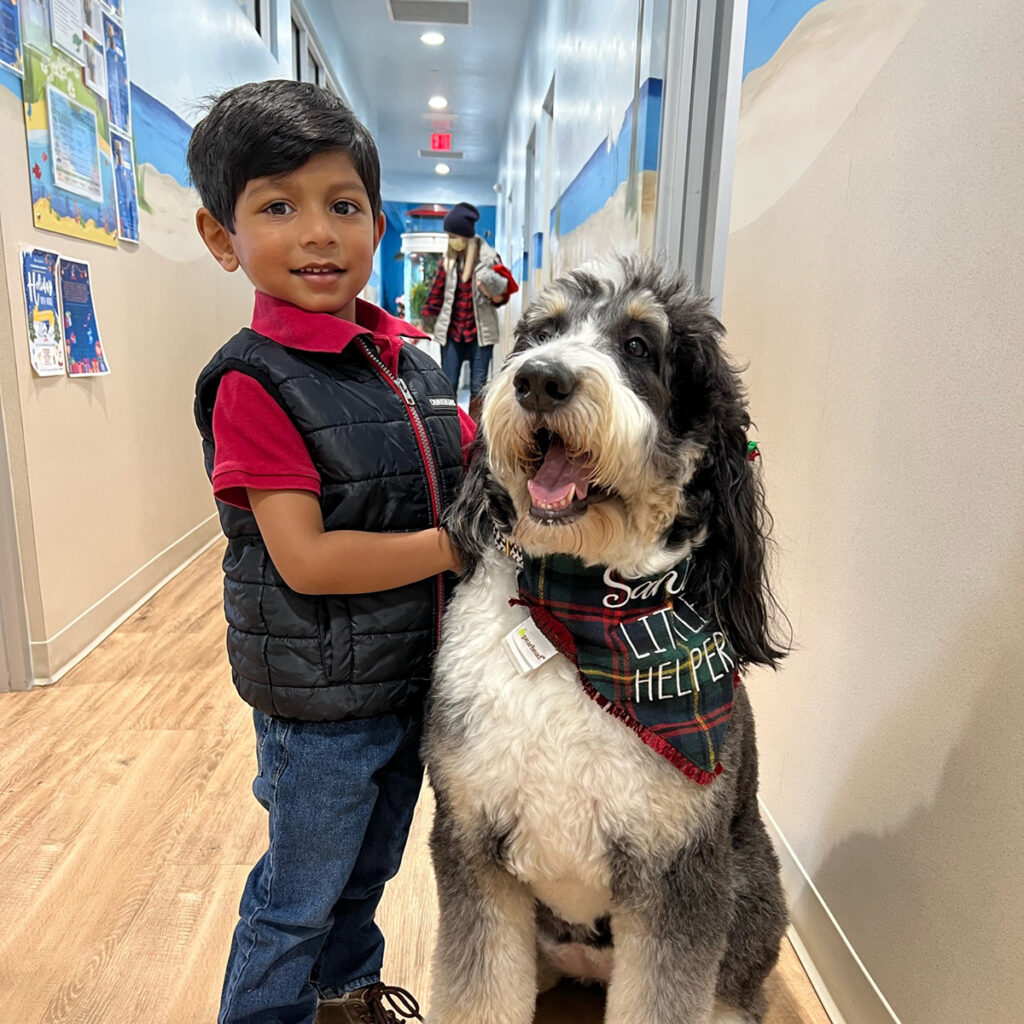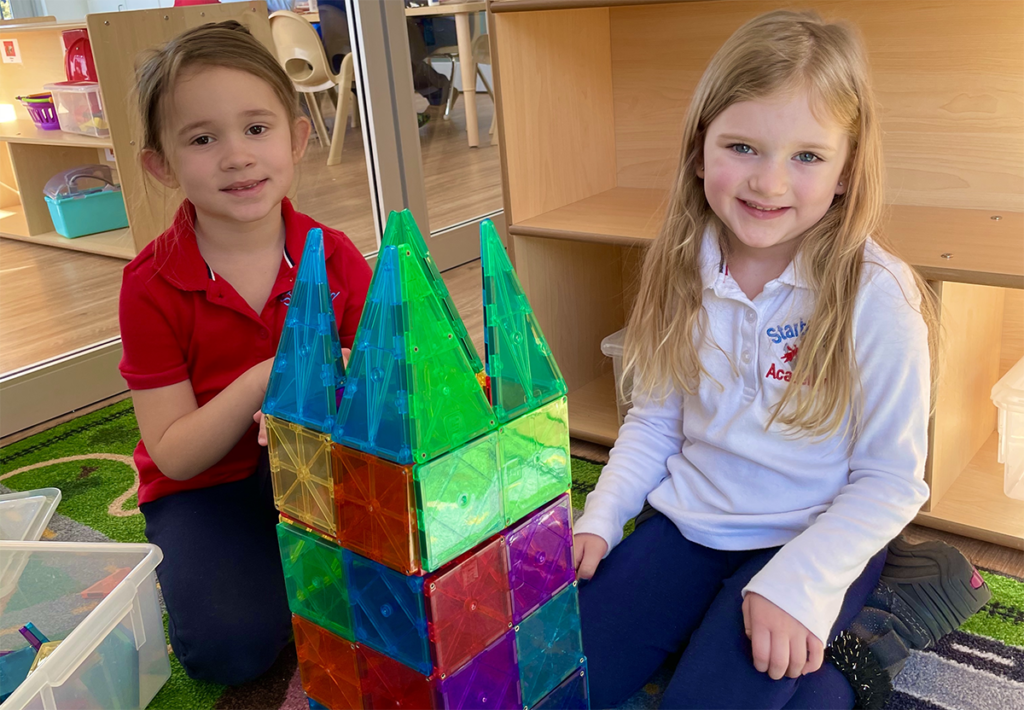 Bright, Beautiful Spacious Classrooms With Enchanting Murals Offering Everything At A Child's Height And Perspective
A Place Where Children Are Respected And Valued As Unique Individuals In A Safe And Healthy Eco Friendly Environment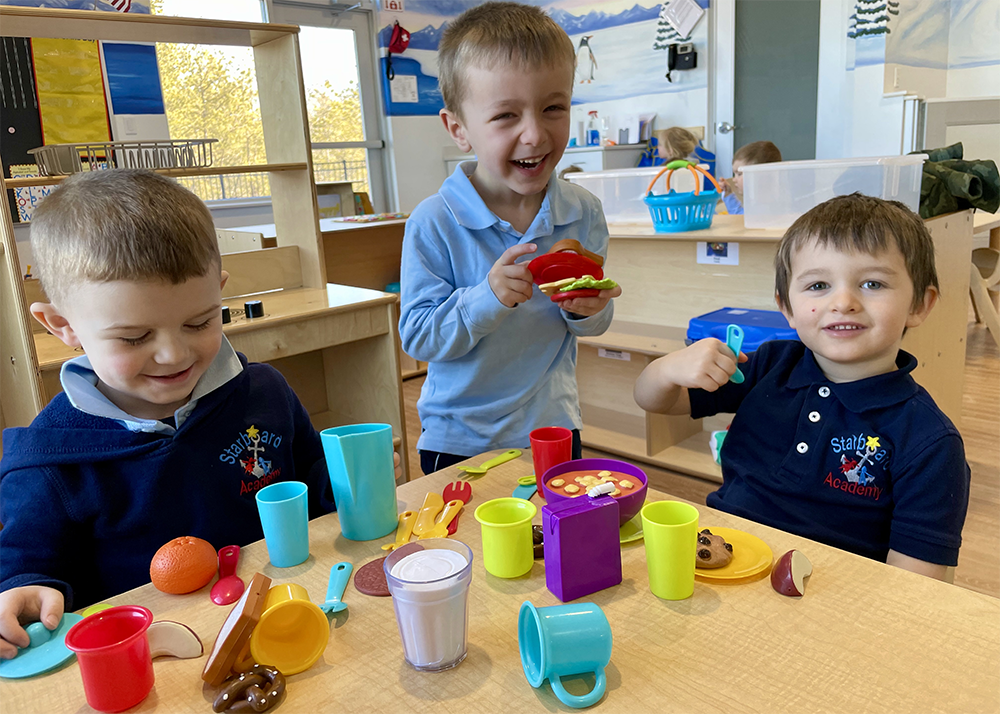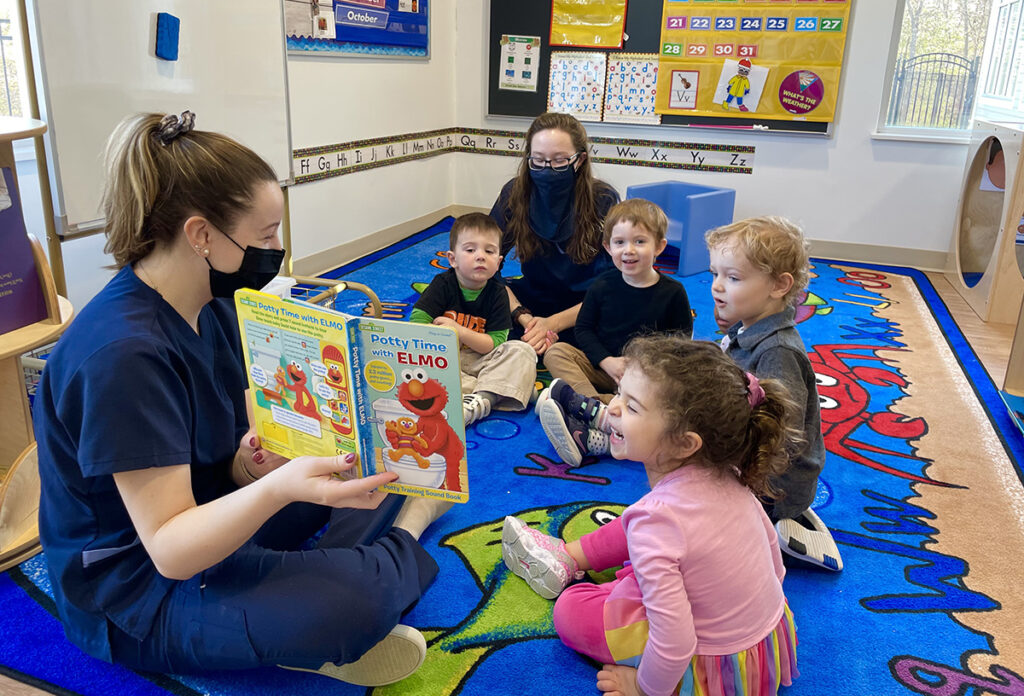 Experienced, Degreed Teachers Give Lots Of Love And Attention To Build Self-Confidence And A Positive Self-Image
A Wide Assortment Of Educational Materials And Toys To Encourage Creativity, Questioning And Discovery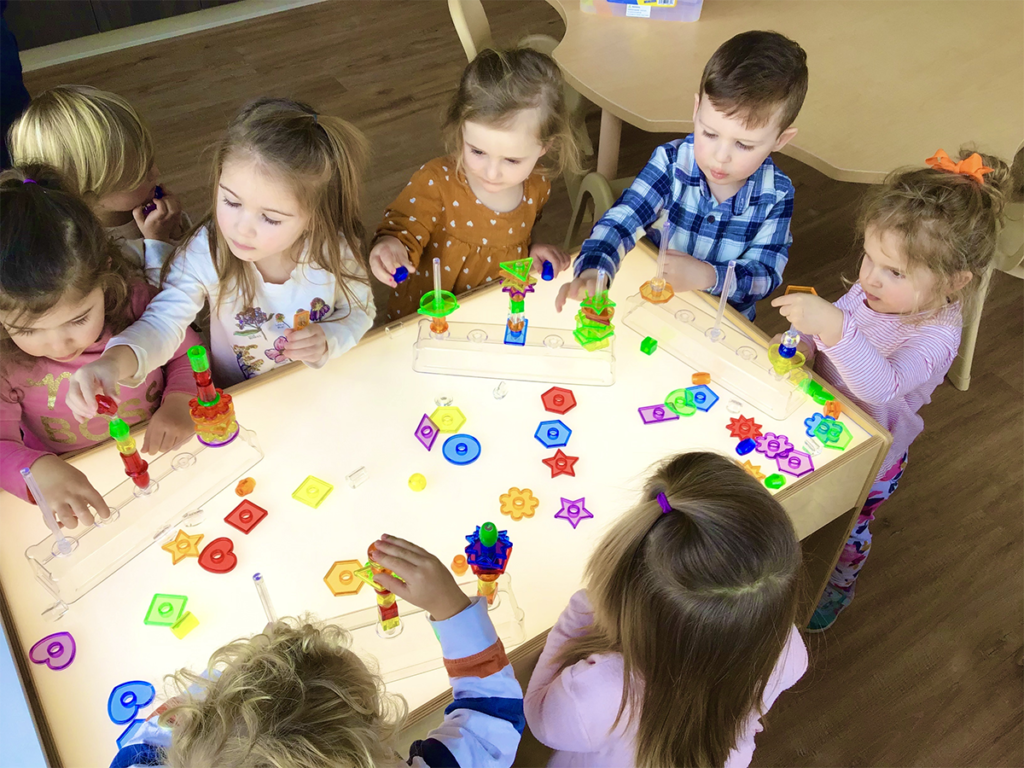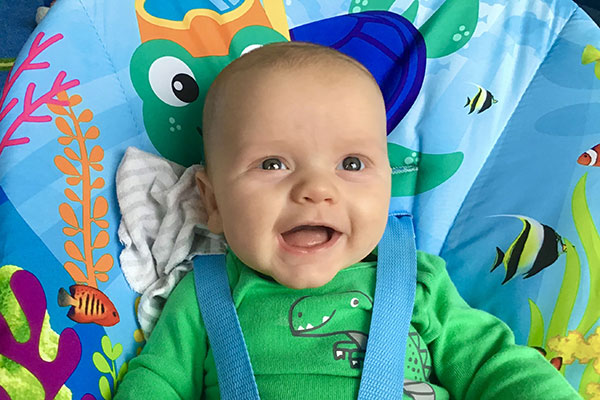 State Of The Art Security, Fire, And Mobile Digital Entry With Video Camera Surveillance Systems In Every Classroom For Parent Viewing
Three Exterior Playgrounds, Indoor Playground, Outdoor Garden, Library And Media Room, Art And Science Studio, And An Enchanted Dramatic Play Area.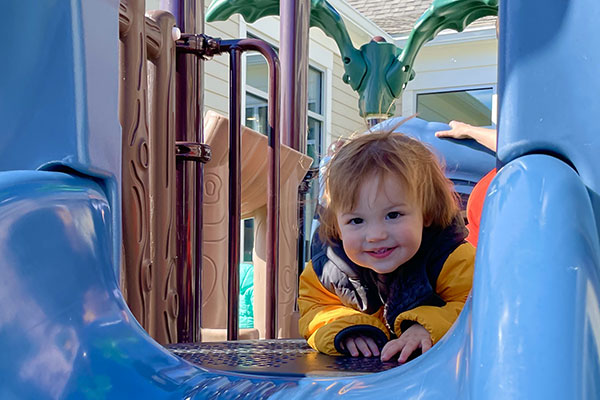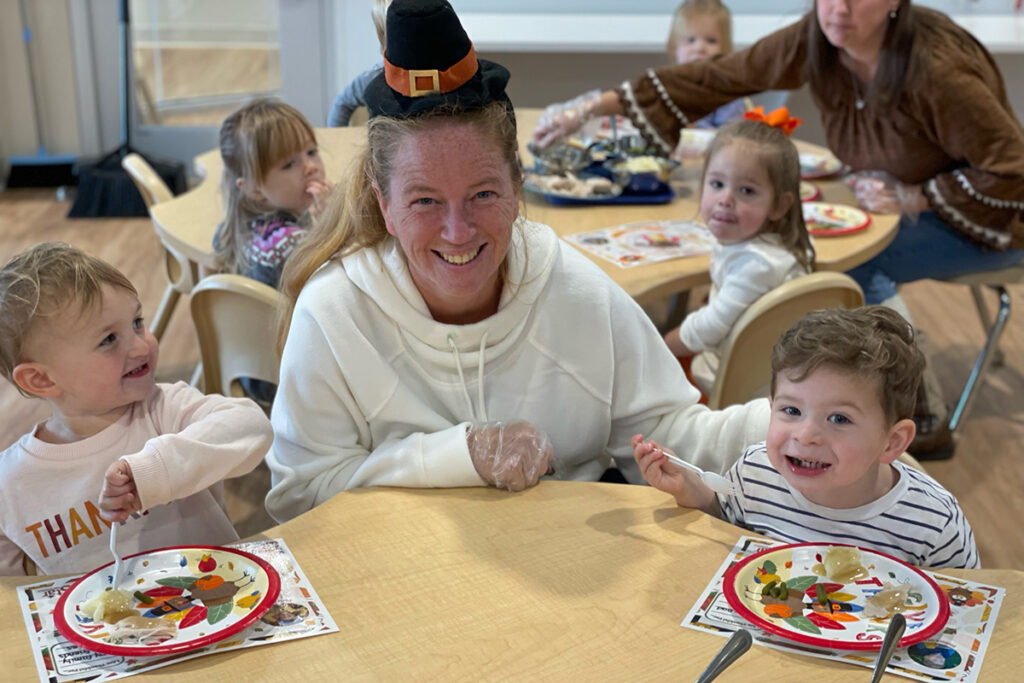 Nutritionally Balanced Lunches And Snacks Served Daily With An Eat-In Cafeteria And Child Cooking Home Economics Area
We offer before and after school care for students attending West Elementary, transportation provided by Plymouth Schools. Plus, Summer Camp and School Holidays for all school age students.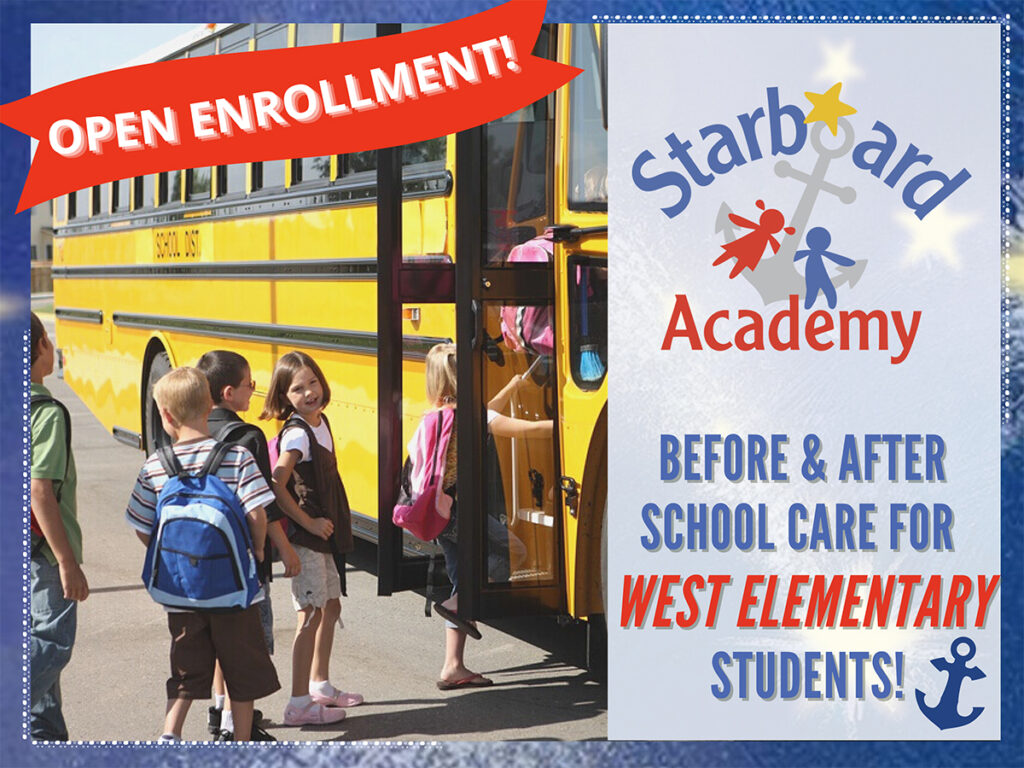 We offer before and after school care for students attending West Elementary, transportation provided by Plymouth Schools. Plus, Summer Camp and School Holidays for all school age students.
We Now Offer
Convenient Transportation
And Before And After-School Care For Students Attending West Elementary!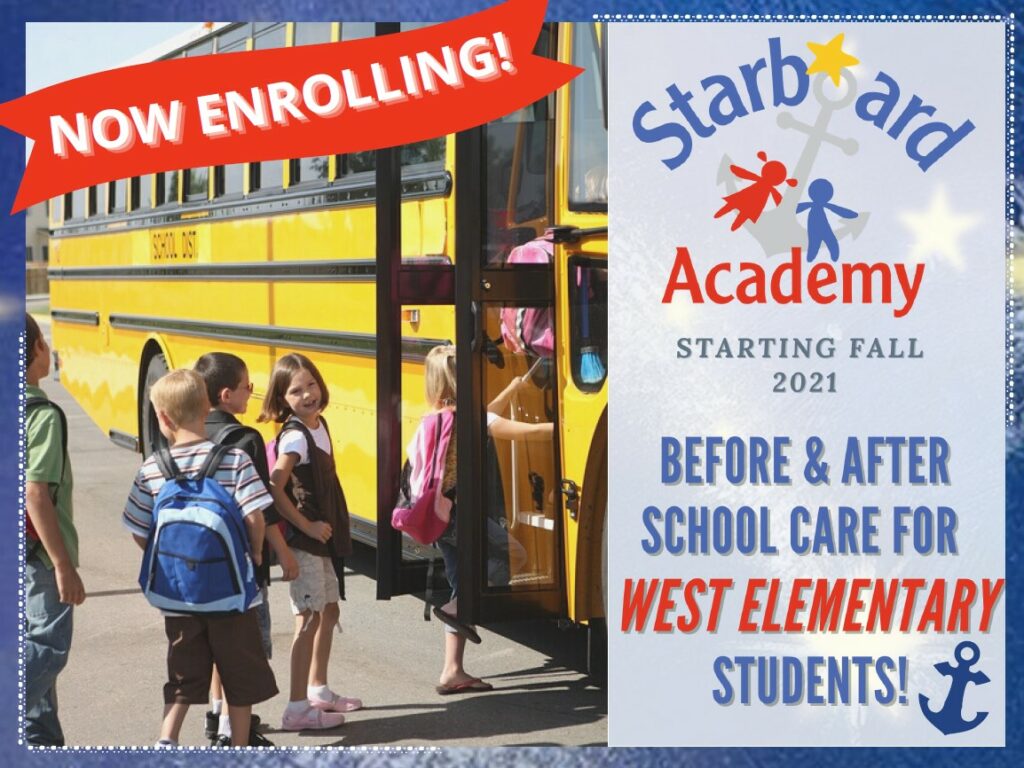 Hear What Parents Have to Say…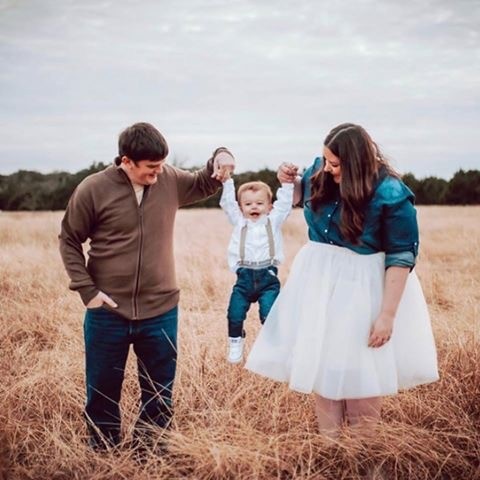 Beth C.
"They gave us the most precious gift a working parent could ever ask for"
As a parent, there's nothing more reassuring than to see your child confidently walk to their classroom and almost forget to hug you goodbye because they're ready to play and learn.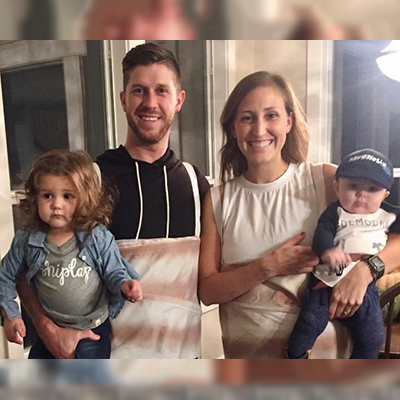 Taylor S.
"There is also an app that the teachers document diapers/potty, meals, naps and even pictures"
We LOVE bright star! When we lived in San Antonio before moving to the Austin area, we took our daughter to a daycare there where unfortunately we learned that you get what you pay for.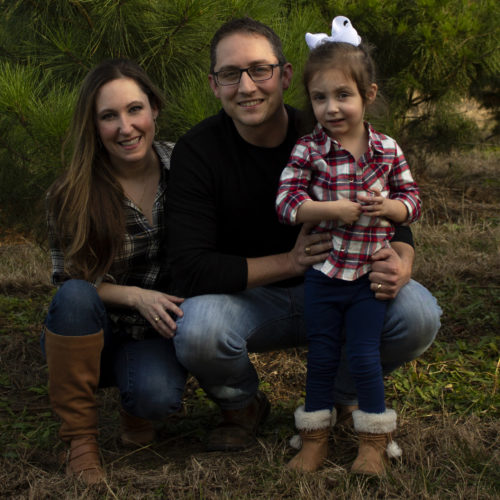 Mandy G.
"they have an actual CURRICULUM; the teachers are INVESTED"
We started bright star in the fall of 2019, and it is a complete turnaround. My daughter is excited about school, she never wants to leave at the end of the day, and she adores her teachers.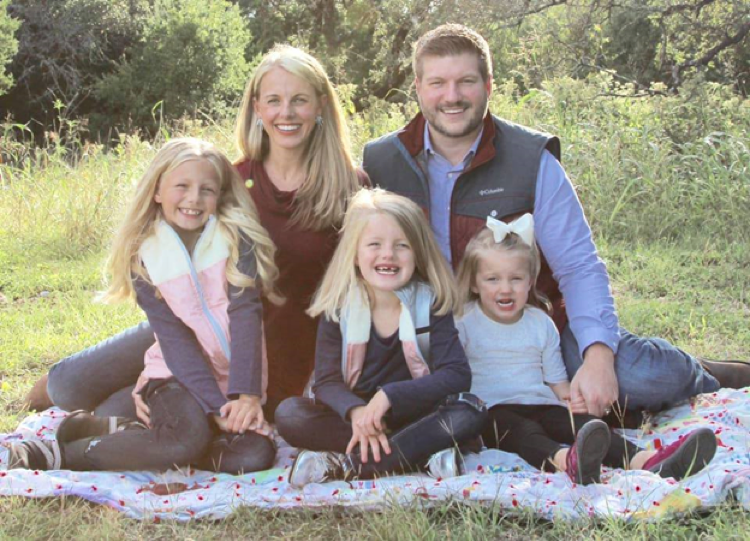 Kim M.
"The school is so organized with their lesson plans and theme days"
The teachers are top notch! The facility is bright and fun. I love that they get to spend time in the library, theatre room, art room and cafeteria instead of staying in one classroom the whole day.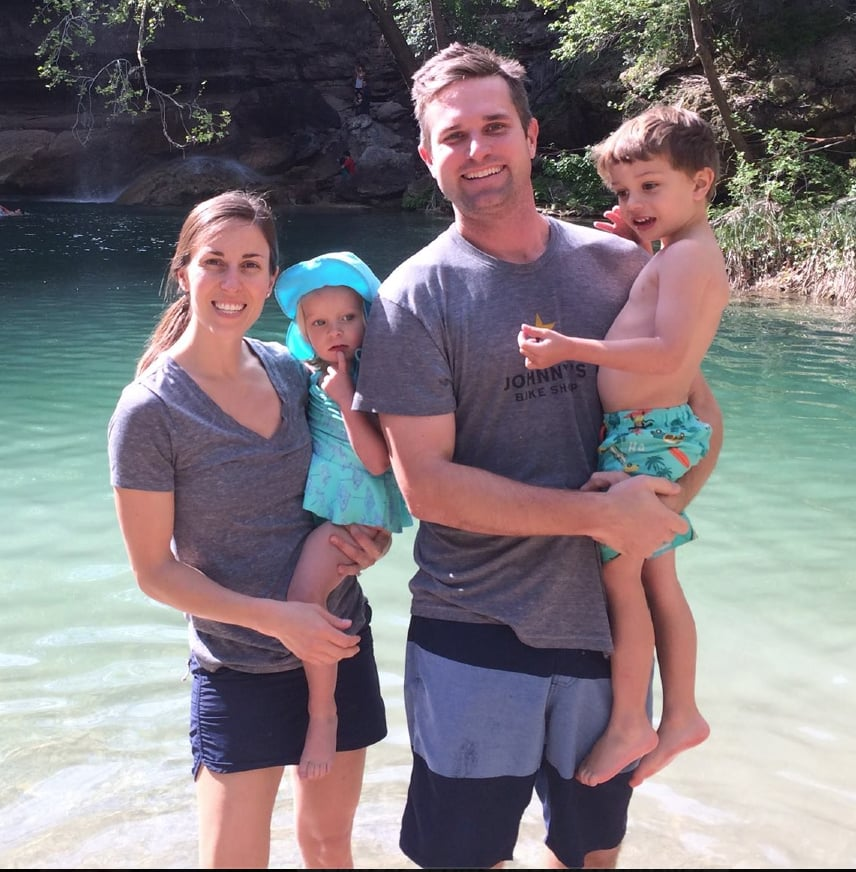 Brooke R.
"I love the reports and pictures I receive from the teachers throughout the week"
We appreciate how clean the school is kept, and for us, that is a huge plus. It is so difficult to keep germs under control with kids, so we are happy the school makes an extra effort to keep the facility clean.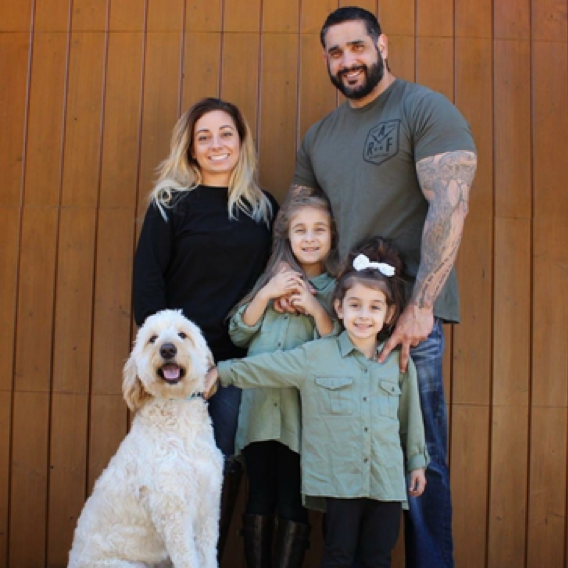 Kirstin M.
"They accommodate for what we need and want for our child Two weeks in at Bright Star Academy and my 3 year old was caught up on counting"
The teachers, administrative staff, chef, and everyone that works there feels like family.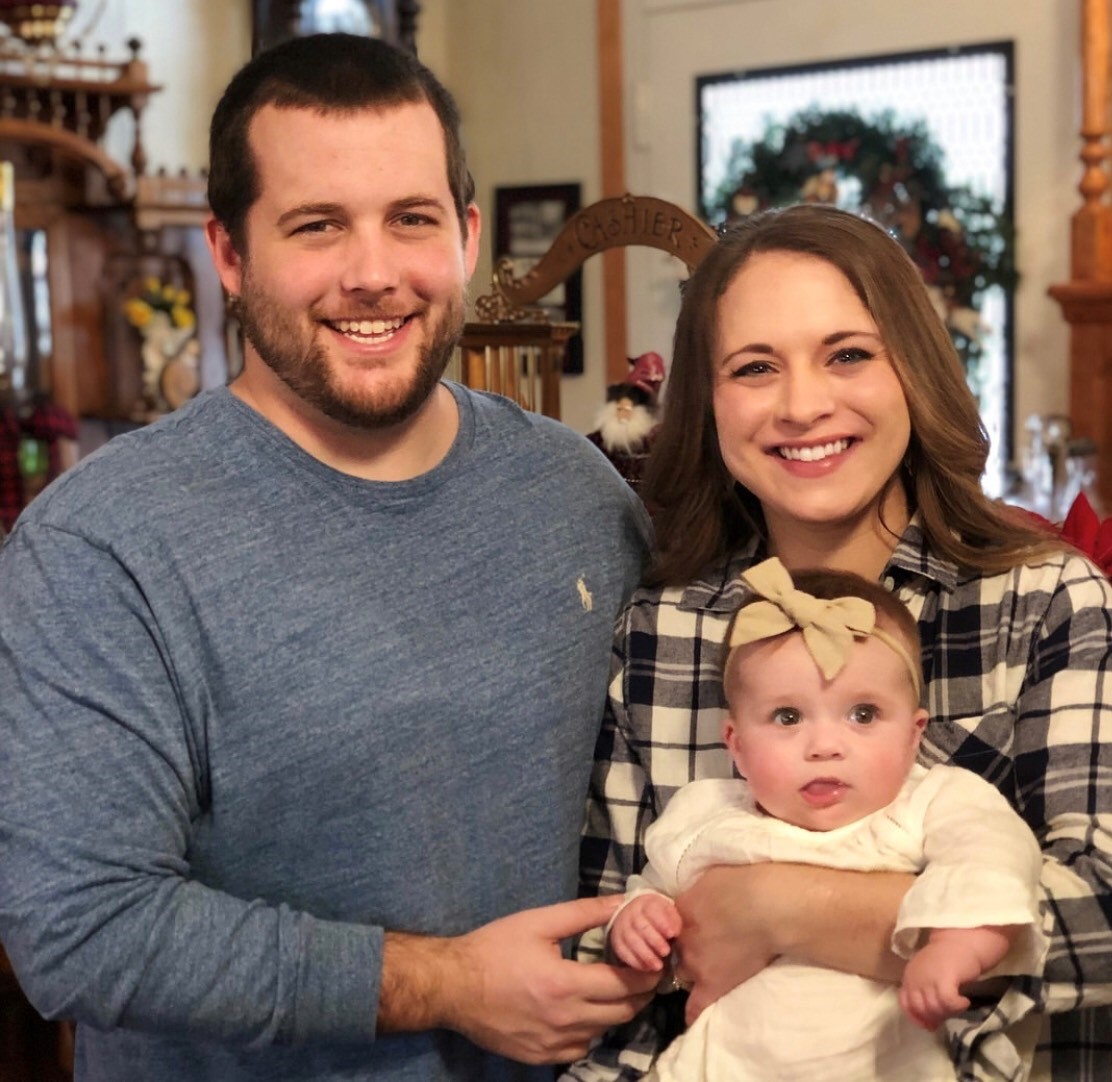 Hailey W.
"Bright Star has already helped so much with her socialization skills"
The way they are able to tend to every baby's need and keep track of who needs to be fed, changed, needs a nap, wants to be held or rocked, who has a food allergy, etc. is simply amazing!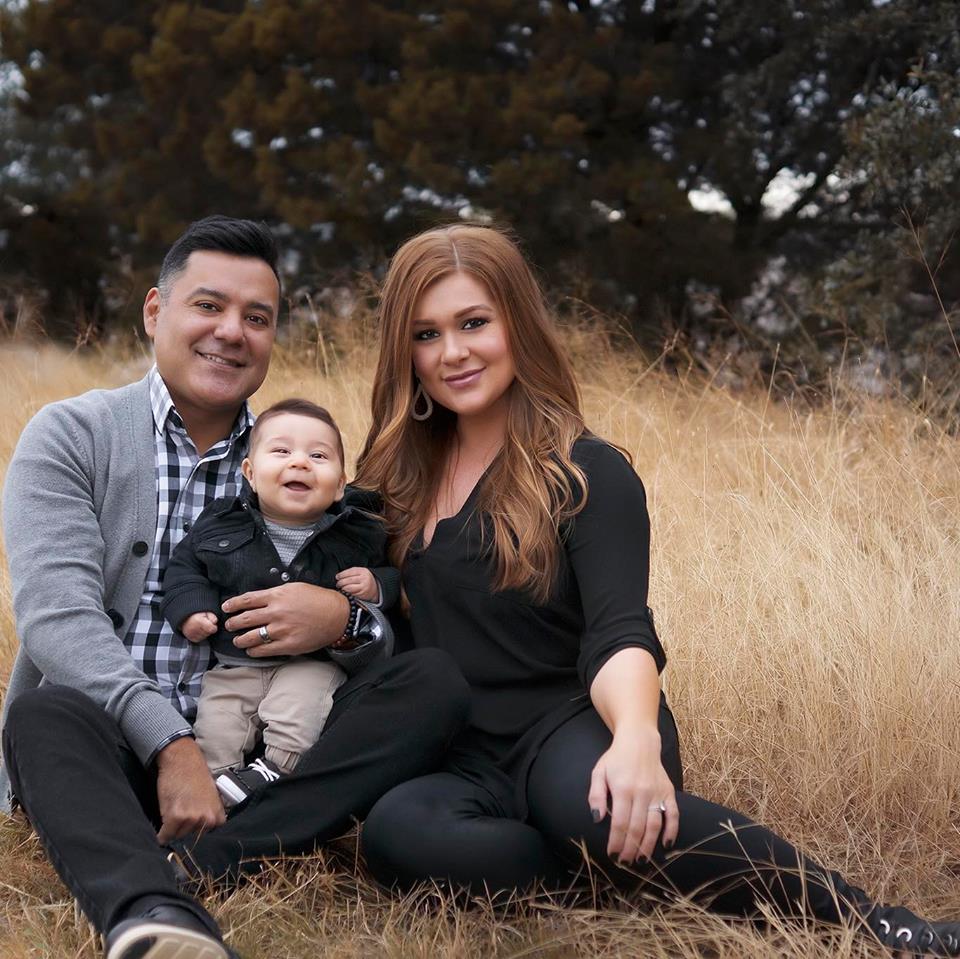 Ember R.
"They are organized and put together and you can tell"
They are organized and put together and you can tell everyone is very well trained and that is something that is reassuring when you decide to leave your brand new baby for the first time.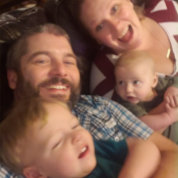 Alecia D.
"I absolutely believe we made the right decision with Bright Star."
The Infant teachers have been so wonderful to our family. I absolutely believe we made the right decision with Bright Star.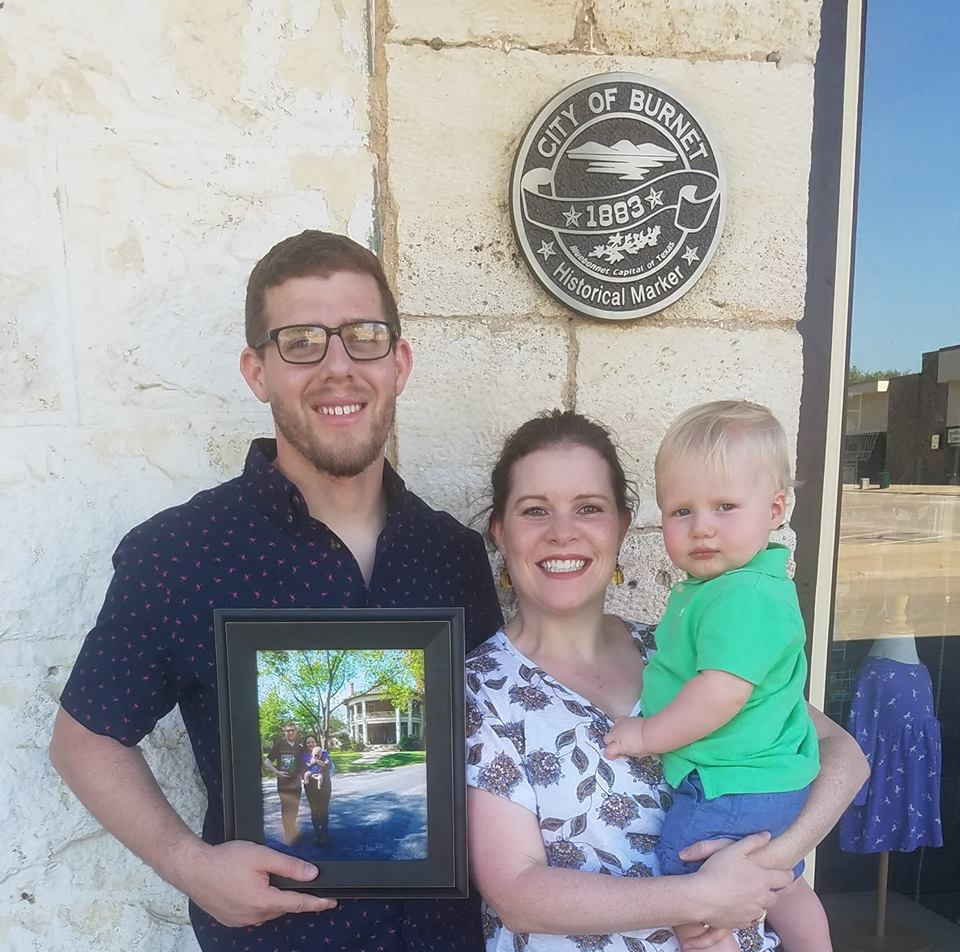 Matthew L.
"Very cooperative and friendly staff"
I love their toddler team. Very cooperative and friendly staff! My kiddo is doing great there and it seems like he is learning so much each day.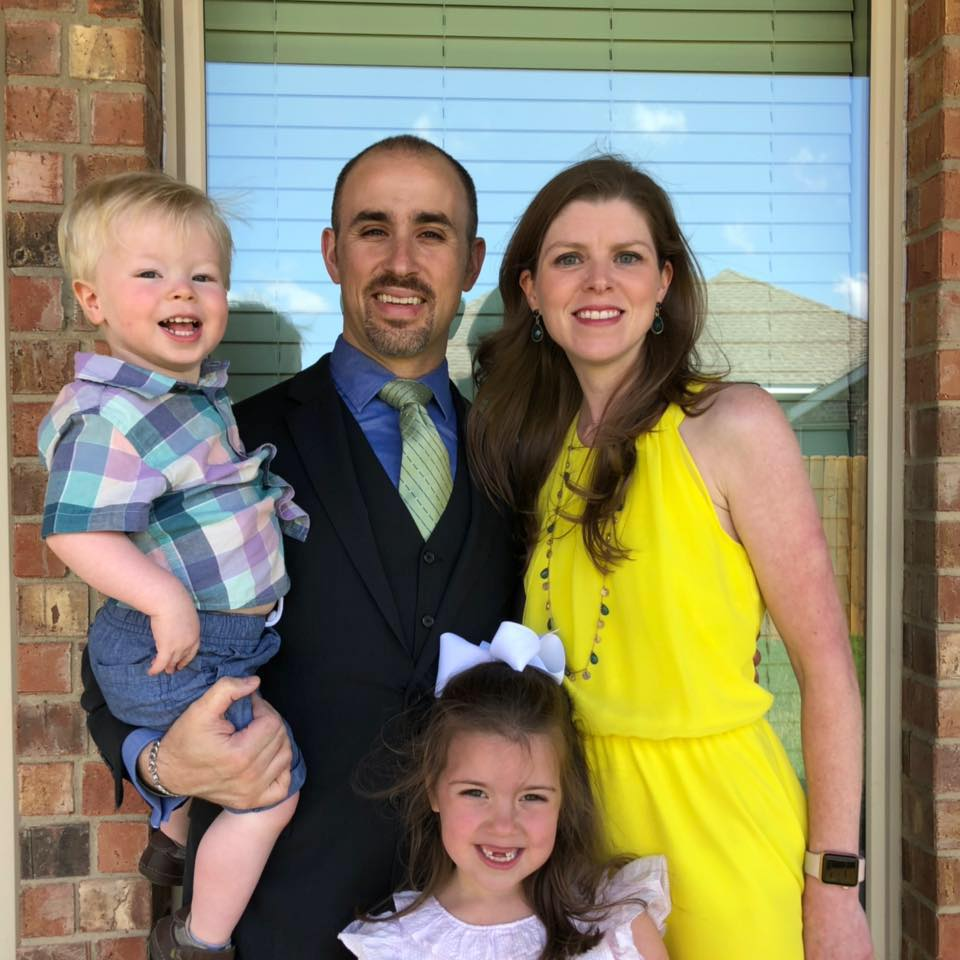 Michelle R.
"We've had experience with other places and Bright Star has been our favorite"
Our son loves his teachers and is always smiling when I pick him up at the end of the day. Teachers from other classes know his name and it makes it feel more like a family.
Fernando E.
"BrightStar staffs and principals worked hard to welcome him"
You can get a daily report through their app, with photos and all details about your kid at school. Definitively, I do recommend BrightStar to all families that care about your kid security, health, development, and care.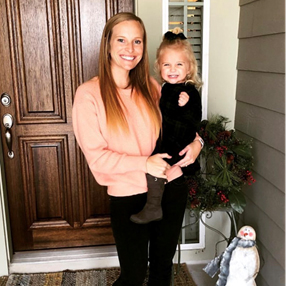 Kelsey A.
"she has learned more than I can imagine a 2 year old would know!"
Bright Star has completely erased any doubts I've had and provided such a loving, educational, and nurturing environment for my baby girl! I am truly grateful for the caring, energetic, and kind staff that works here and would recommend them to anyone looking to get their child into a schooling program.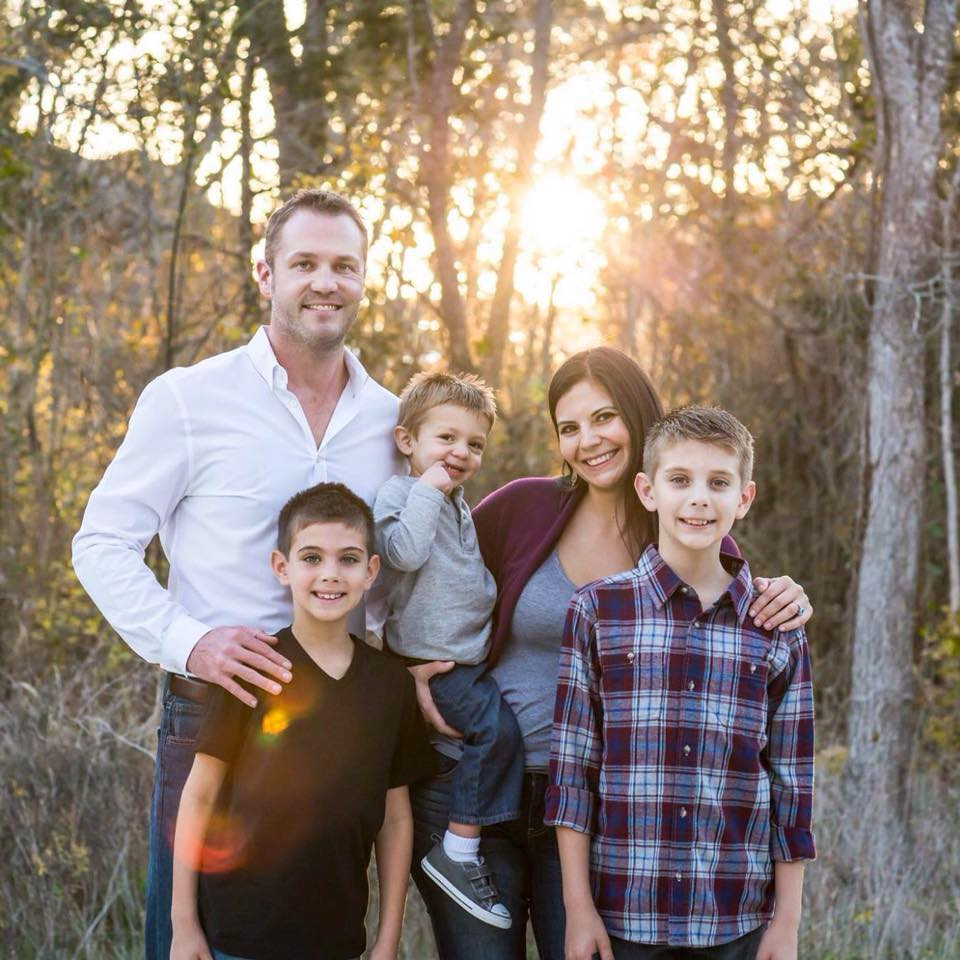 Marissa G.
"The teachers are amazing & the place is clean."
The teachers are amazing & the place is clean. Can't ask for much more than that! Oh & my 2 year old already knows his alphabet, numbers, colors & shapes! That's all thanks to Bright Star.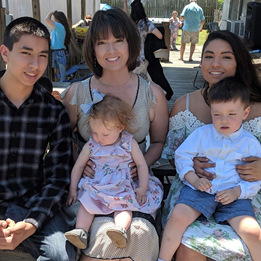 Orquidea B.
"my children have had a wonderful, loving experience"
Thanks to the wonderful staff, from the principal to cooks to teachers, my children have had a wonderful, loving experience.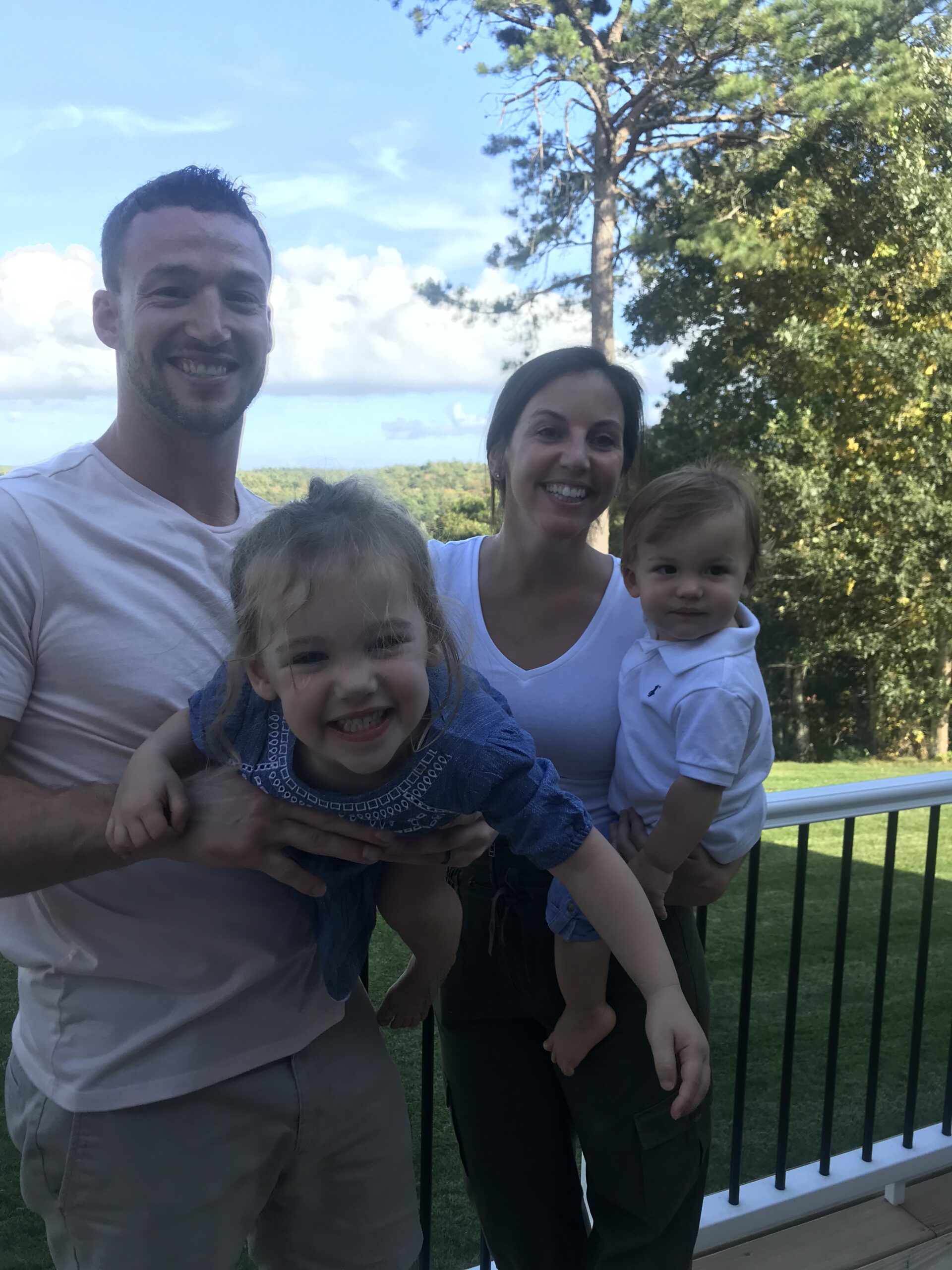 The curadossi Family
"Thank you for all you do for Starboard Academy to providing a great learning environment for our children, with the right people."
We hope Starboard has an awesome teacher appreciation week - You are all so very appreciated, especially in a time like this with a pendamic.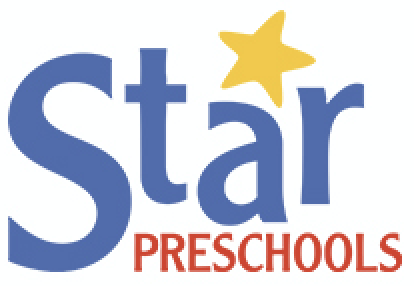 The Mekay's
"We are so happy that Starboard Academy opened up in Plymouth!"
We couldn't imagine another facility being so considerate and conscientious about mackenzie's food allergies. You have gone above and beyond to make sure mackenzie has healthy meals, snacks, and treats that she can enjoy safely.
We can't say enough good thing and this card isn't big enough. We love the communication, photos and updates from the Kangarootime App. Both of my kids have grown so much and excited more than we could have imagined. Mackenzie comes home singing a new song each week, and can even identify some letters and numbers and she's not even yet! Jamison can identify all of his letters and numbers in reading and writing and knows his letter sounds. He is really going to miss your school, especially the infamous PIRATE SHIP PLAYGROUND. Thank you for all you have done!
What Our Parents Are Saying...
"the teachers are absolutely amazing as well"
Couldn't be happier with this amazing preschool the hours are fabulous and the teachers are absolutely amazing as well, My Daughter loves going to school because of them
"They are very caring, and kind."
It has been great to see the changes and improvements that this school has gone through. I am so happy with the progress my daughter has shown, they were very accommodating when she was struggling with separation anxiety. They are very caring, and kind. It is obvious that they really care about the kids education and progress. I would highly recommend to anybody with a little one looking for a place to send them.
"Thank you for staying on as principal. You are the heart and drive of the school."
Thanks for all the accommodations you have made for us over the past year. Thank you for staying on as principal. You are the heart and drive of the school. We look forward to working with you for the benefit of Brayden's future
Our Accreditations and Certifications
Let us show you what makes our school exceptional!