Great Things Come In Small Packages
At Little Stars It Is The Tiny Details That Make Us Different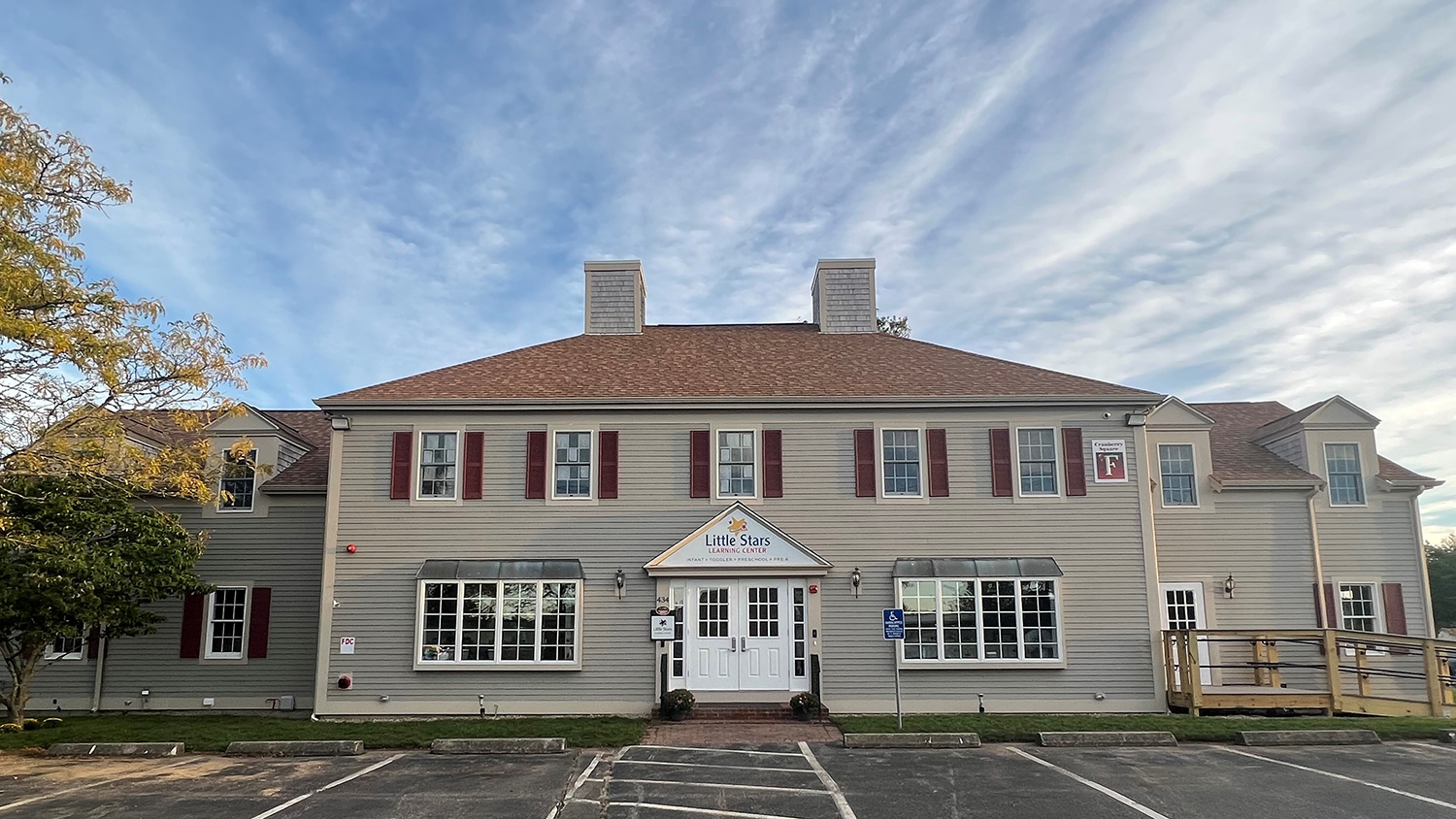 Great Things Come In Small Packages
At Little Stars It Is The Tiny Details That Make Us Different
Preschool & Daycare Serving South Dennis, MA
Join Us As We Grow With New Spots Available In South Dennis & A Brand-New Location In Sandwich.
Pack your bags and grab your passports ! This summer, we are taking our little explorers around the world  and visiting a new place each week ! At Little Star's Learning Center's Summer Camp, your child will discover new countries‍, interests, skills, and build self confidence, all while making new friends!
 
Inquire today! Space is limited and spots are filling fast!
(508) 760-2772
Preschool & Daycare Serving South Dennis, MA
We Are Currently Open And Providing SAFE Care
For Children Of All Families.
We are now offering virtual ZOOM tours from 9:30 A.M. - 3:00 P.M. In Person Tours Will Resume Starting September 1, 2021. Effective immediately, Little Stars Learning Center has implemented safety guidelines that are in accordance with Local, State, and Federal Regulations.
Updated Drop-Off And Pick-Up Procedures:
Parents Are Invited To Re-Enter Little Stars Learning Center! We Have Come Such A Long Way To Get To This Point, So With That In Mind, We Do Have Some Guidelines And Friendly Reminders:
A temperature of 100°F or above;
Signs or symptoms of a respiratory infection, such as a cough, shortness of breath, sore throat, and low-grade fever;
In the previous 14 days has had contact with someone with a confirmed diagnosis of COVID-19; is under investigation for COVID-19; or is ill with a respiratory illness; or
In the previous 14 days has travelled internationally to countries with widespread, sustained community transmission. For updated information on affected countries, visit: https://www.cdc.gov/coronavirus/2019-nCoV/travelers/index.html.
Additional Safety Measures:

Meet Our Principal: Marybeth Hogan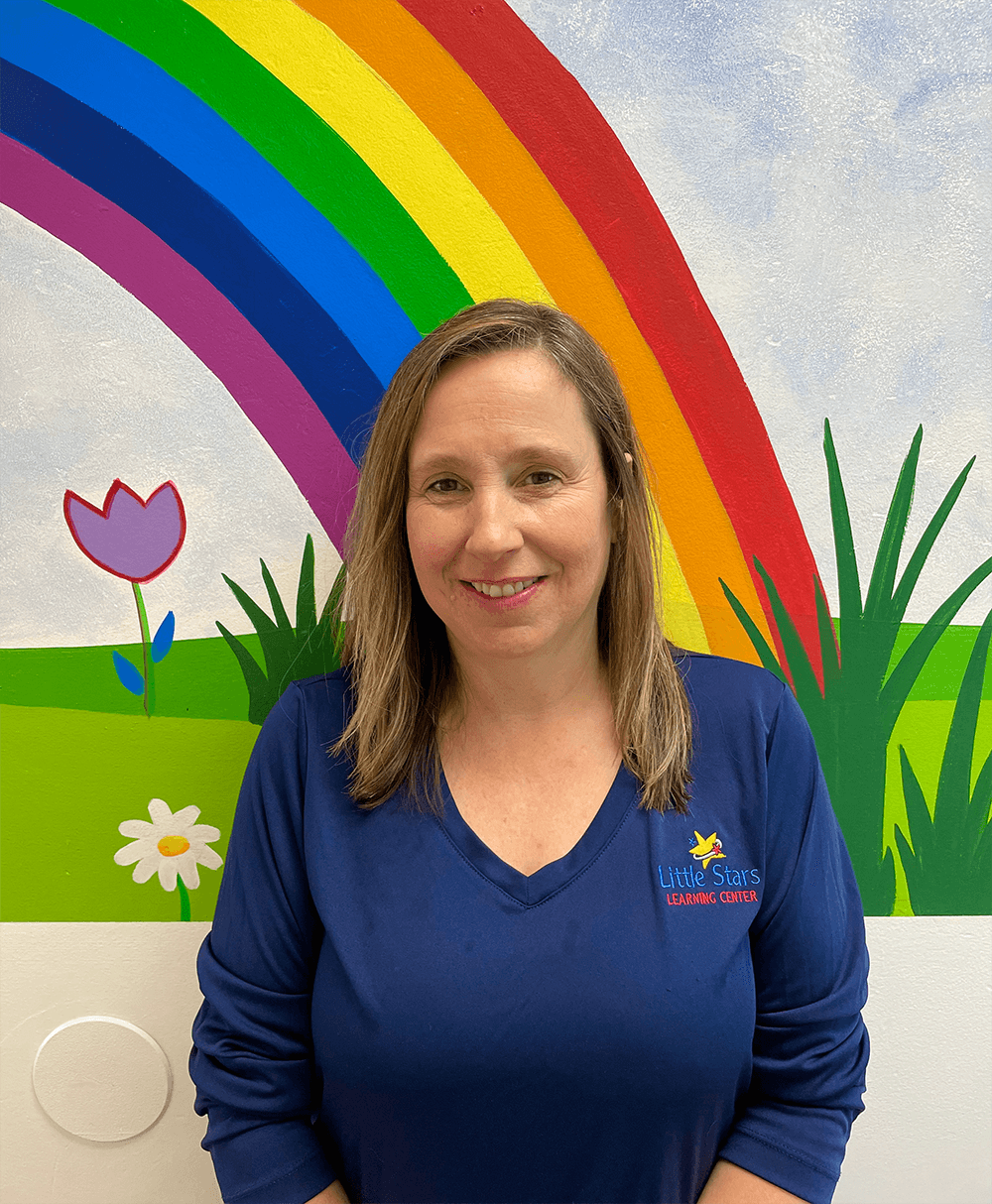 Hello Little Stars Learning Center Families!
I am thrilled to join the Star Preschools Family and look forward to bringing you quality childcare while creating memorable experiences for families on the Cape. I have over 22 years of experience as an early childhood educator and graduated from Fitchburg State College with a Bachelor of Science in Early Childhood Education in 1992 and from Rivier College with a Master in Education in Learning Disabilities.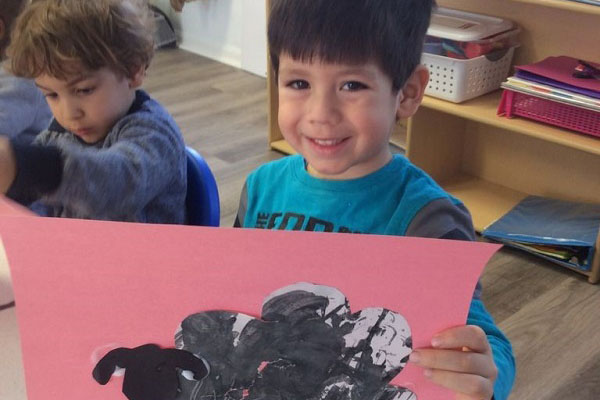 We are proud to be a NAEYC accredited school. The National Association For The Education Of Young Children is the nation's leader in preschool accreditation. This mark certifies our standards are of the highest quality. At Little Stars we want to empower your child for success! Having this accreditation shows our program has the tools to provide the best learning experiences for young children and the highest quality professional preparation of educators.
90% Of Our Teachers Are Degreed and EEC Certified
Having a degree along with EEC certification means our teachers have a higher level of education and experience. Through extensive on-going training to educate, nurture, and help your child grow our early childhood educators strive to be experts in the care and education of young children. They know that their role can make the difference in your child's success. Empowering children through education means a love for learning that lasts a lifetime.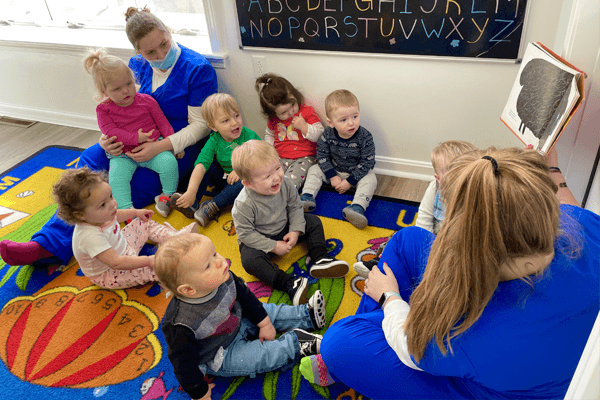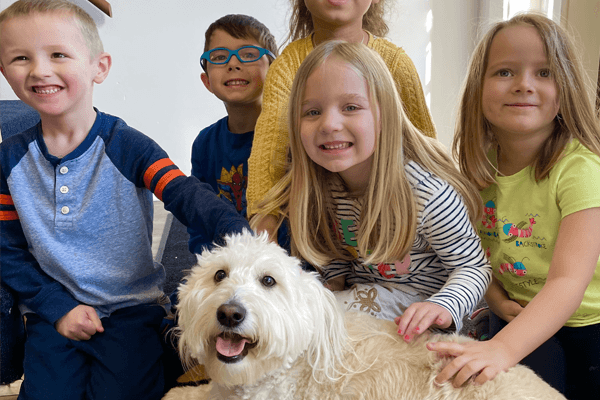 Health, Wellness and Happy Support From Our ESA "Nanook"
Our goal is not only to care for and teach your child, but to support their health, wellness, and happiness too.  Nutritious food choices, daily tooth brushing, and good hygiene are only a few of our added care essentials. In addition, we are proud to be one of the only schools that have an ESA (Emotional Support Animal)!  This amazing feature truly sets us apart. Our ESA "Ausland" is beloved by both the kids and parents alike. She is a friendly companion who plays an integral role at our school by making a dramatic difference in the physical independence, emotional well-being, and comfort of your child.
Locally Owned and Operated, We Are Family
We want to be an extension of your family and believe family comes first. Little Stars is locally owned and operated. From the moment you enter the lobby, you might notice that it just feels good. Our atmosphere is bright, beautiful, warm and inviting, not cold and institutional like most schools. This homelike environment reduces stress while encouraging families and children to want to stay. Let us be your second home.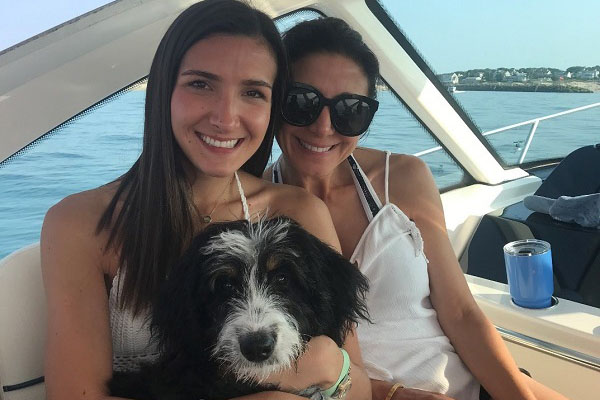 A Positive Parent Partnership Makes A Difference
Understanding the needs of our families and the benefits of working together fosters trust. This positive partnership helps children grow and learn. Using our digital parent app, Kaymbu, real time photos, videos and developmental milestones are captured and sent to you. This communication helps strengthen relationships between home and school. We offer open visits in your child's classroom welcoming our parents directly into the learning experience. When children see important people in their lives working together, they feel valued, respected, confident and safe building a strong foundation from cradle to kindergarten.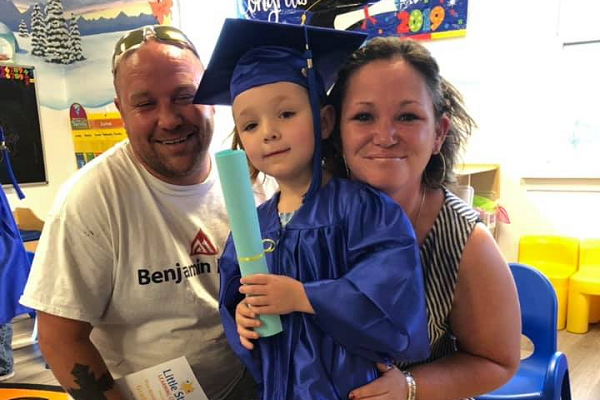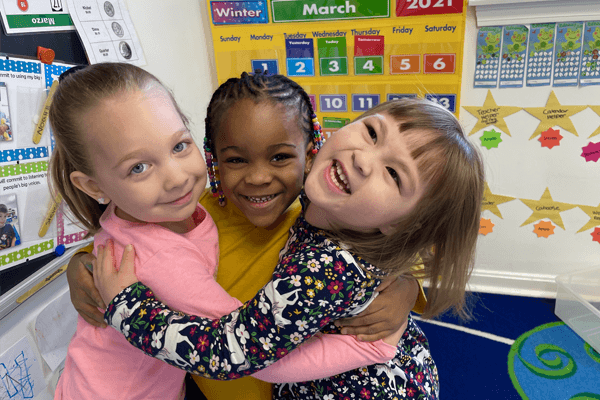 Extraordinary Care Starts With Small Group Sizes And Low Teacher Child Ratios
Small class sizes with low teacher to child ratios allows exceptional care. Having fewer students to teach gives our teachers the opportunity to provide a more challenging curriculum with quality one on one individualized attention for each child.
Low teacher to child ratio
Meeting Your Family's Needs Through Extended Hours, Fewer Closings And Learning Enrichments
We know the importance of finding a program that meets your family's needs. Offering longer hours of operation, with fewer closings and added learning enrichment programs, are a few of the ways we accomplish this goal. Giving children experiences and activities beyond the normal curriculum, with opportunities for family participation, make learning fun and allow parents to be directly involved in their child's education.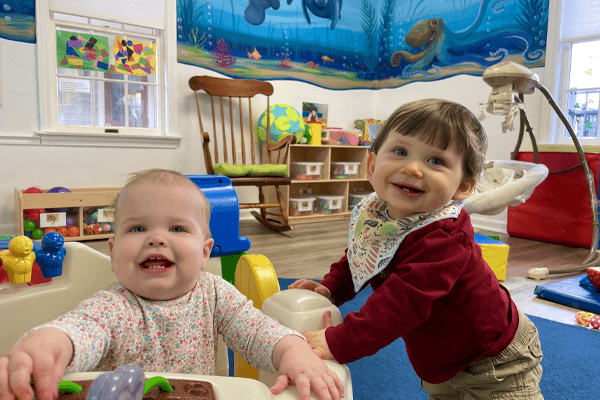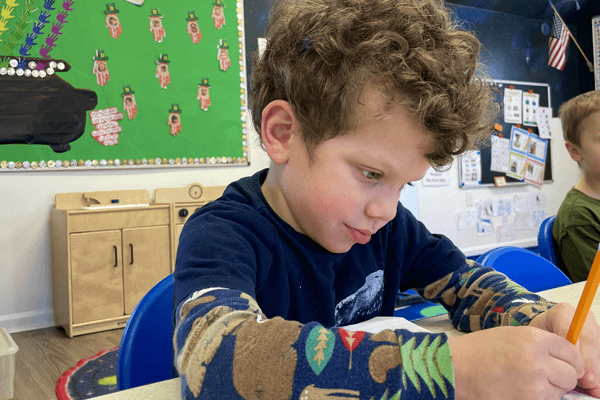 A Love For Language And Literacy In Everything We Do
A love for language and literacy is cultivated in everything we do. Giving children the opportunity to have a variety of experiences through books, vocabulary, alphabet knowledge and fine mother development, builds both their cognitive and writing skills. Our classroom toys, shelves and equipment are labeled with pictures and written words in both English and Spanish. This detailed feature helps children know what things are, where they go and more importantly helps them recognize letters, make up words and understand that words have meaning.
Our Accreditations and Certifications
Let us show you what makes our school exceptional!