Your Baby's Bright Journey Begins In Our Tiny Stars Classroom.
Our loving and nurturing primary caregivers want you to feel confident in leaving your little one.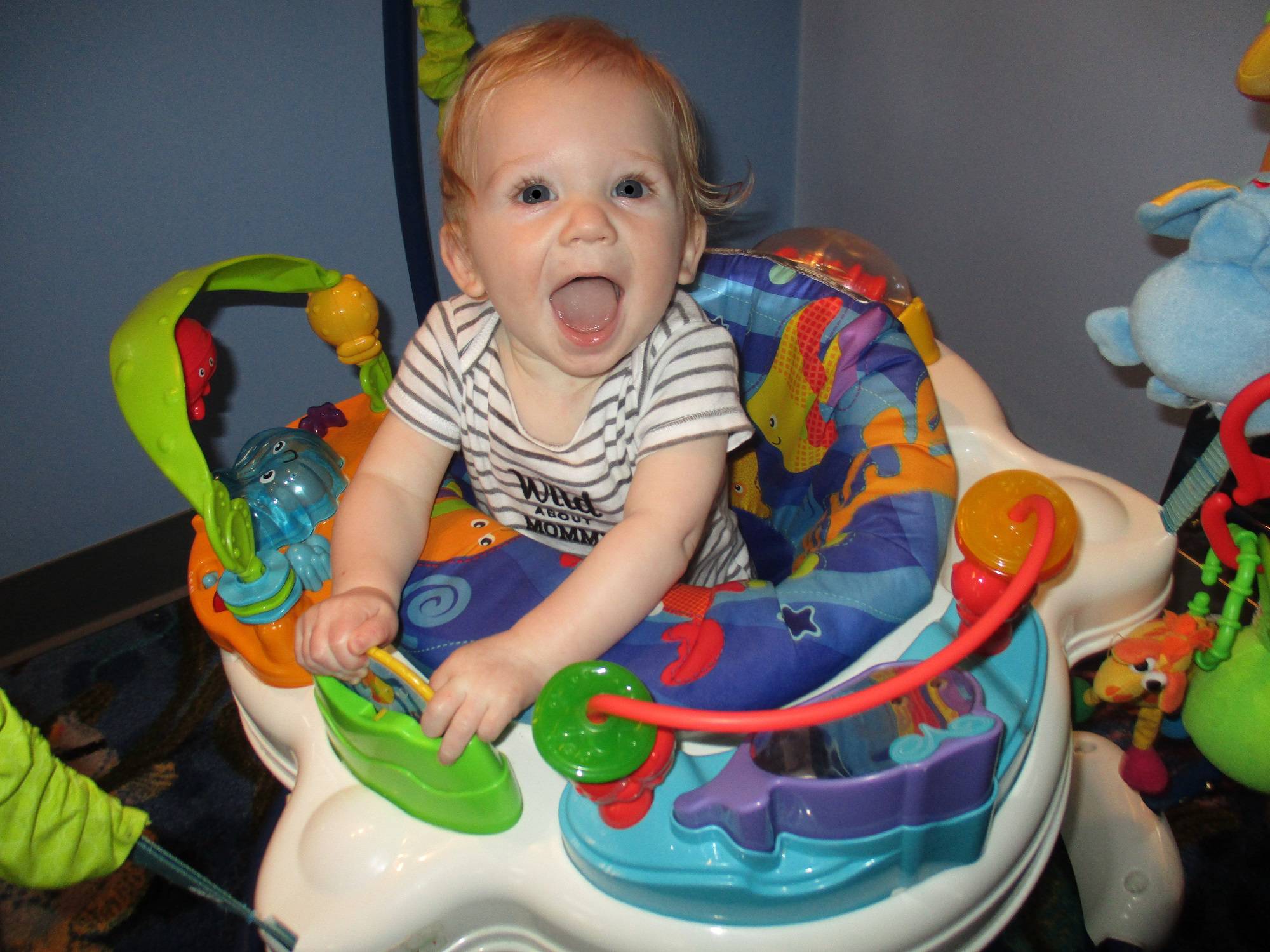 Your baby's Bright journey begins in our Tiny Stars Classroom.
Our loving and nurturing primary caregivers want you to feel confident in leaving your little one.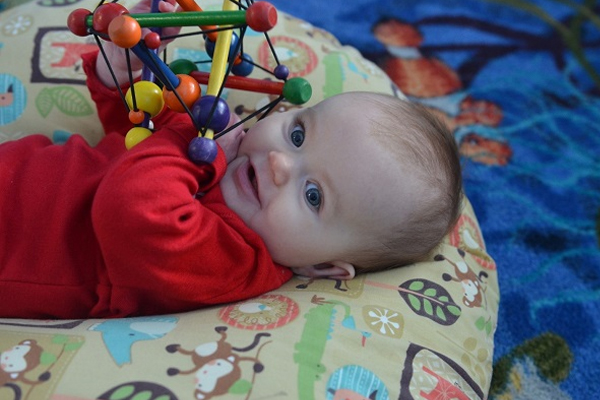 Compassionate Primary Caregivers Who Cater To Your Babies Every Need
Rest assured that warm, experienced, compassionate caregivers are tending to your baby's every need. We believe in personalized care and realize each baby is unique and individual in their developmental needs. Our desire is to assist, but not replace the love and care that is given by each baby's family.
Outstanding Care With Strong Parent/Caregiver Communication
Feeling confident in leaving your little one is priceless. Through personal relationships we strive to provide babies with the consistencies in care that they are familiar with at home! Our parent app sends up to date photos, videos and developmental progress reports giving detailed information about your baby's day including feedings, diapering, naps, curriculum and lesson plan activities.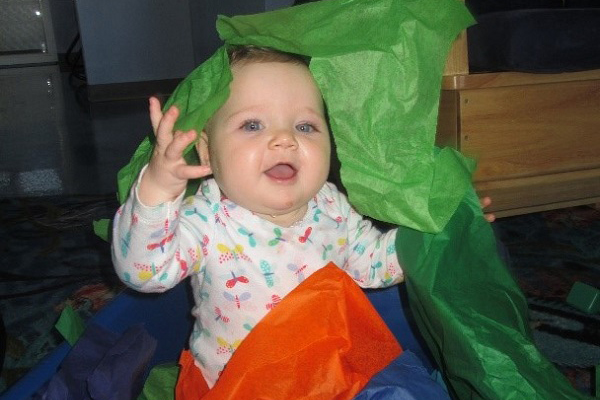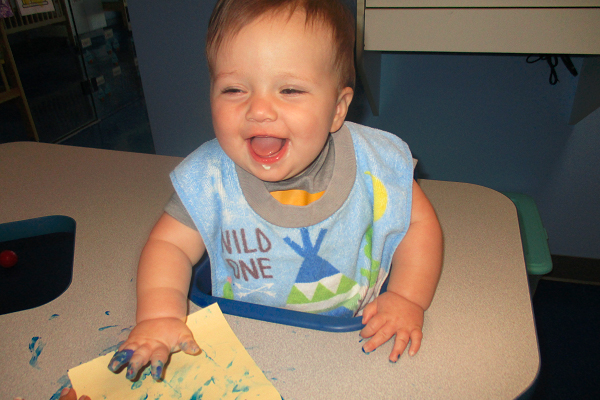 Nurturing Extraordinary Brain Development
Our infant curriculum recognizes the extraordinary brain development that occurs at this tender age. Weekly themed lesson plans with hands-on activities help to provide a solid foundation for the development of your baby. Through a series of sensory experiences, including items for your infants to see, hear, touch, smell and taste, our caregivers can support each child's learning experience individually.
One On One Attention For Your Baby
Our Tiny Stars quickly learn that they can count on their caregiver to provide undivided one on one attention through rocking, holding, cuddling, and eye-to-eye contact. We communicate with each baby on his or her own level in a way that meets their needs physically, cognitively, and emotionally. Through gentle guidance we trust in the baby to be an initiator, an explorer, and self-learner.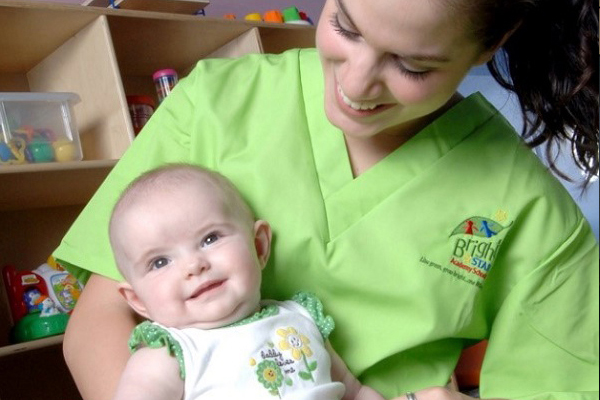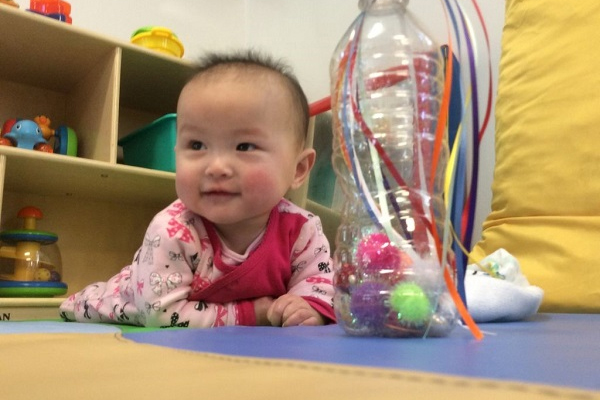 Warm Smiles, Gentle Cuddles, And Loving Words Complemented By Sign Language
Language development is an essential component of your baby's care. Our caregivers are consistently engaged in conversation with your little one. Referring to them by name, repeating their sounds, singing songs and reading books are only a few of the ways our teachers reinforce language growth. Additionally, Sign Language is an intricate part of how our caregivers communicate with your baby. Studies show sign language allows communication long before your baby is old enough to speak and can reduce tantrums, build vocabulary and enhance confidence.
A Soft, Serene Environment With Separate Play, Eating and Napping Areas
A calm atmosphere in which your baby can thrive, filled with an assortment of educational toys and equipment is only the beginning of what makes our infant rooms exceptional. Our bright, spacious nursery allows a physically safe, cognitively challenging and emotionally nurturing environment for your baby. Designed with a large open play space, child-height windows, separate eating and napping areas, in a soft, serene surrounding, allow babies the freedom to freely roam and explore. Individual cribs, car seat storage and half wall separation, create an ideal space for napping babies. Plus a fully equipped eating area with an eco-friendly dishwasher, refrigerator, washer, dryer and only help complete the outstanding care we provide to each of our babies. Our no shoe policy helps to eliminate germs and maintain a sanitary atmosphere for our floor exploring babies.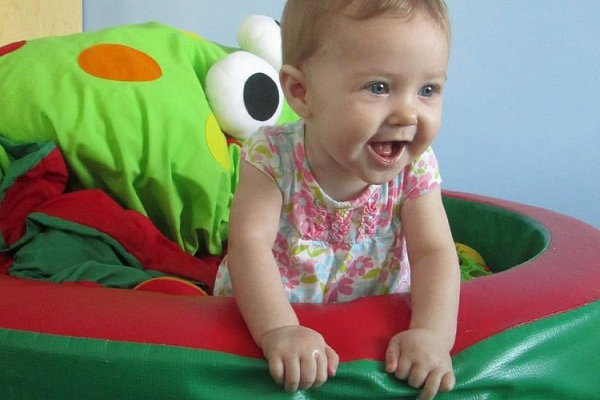 Our Tiny Star Interactions begins with trust knowing your little one will receive the same love and care given at home.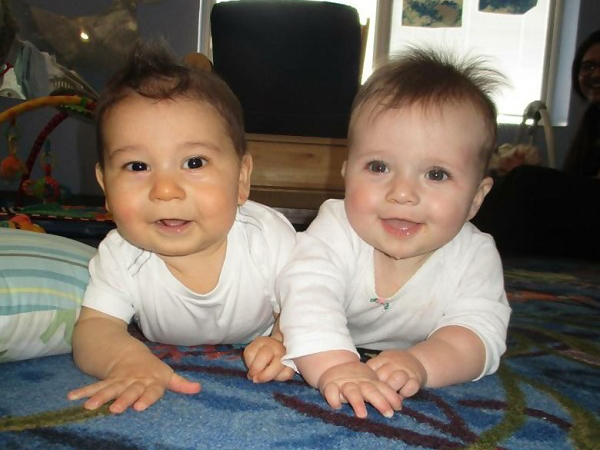 Babies grow at an amazing rate. Our qualified teachers understand that the first years of a child's life is a time when lifelong brain connections are made, and they provide opportunities for these connections to occur by:
Developmental Goals And Milestones
Our Tiny Stars developmental goals mirror our commitment to providing exceptional early learning experiences for your little one. We look forward to being part of your baby's bright future!
What Our Parents Are Saying...
"Bright Star has already helped so much with her socialization skills"
I have nothing but positive things to say about Bright Star! As a new mom, the thought of dropping my 12-week-old daughter off at daycare gave me so much anxiety. We attended our discovery day, and my anxiety was eased. Although there were multiple crying/fussy babies in a room of 8-9 infants, the teachers handle the chaos with so much grace! The way they are able to tend to every baby's need and keep track of who needs to be fed, changed, needs a nap, wants to be held or rocked, who has a food allergy, etc. is simply amazing! We toured a few other facilities before we went to Bright Star, and it far surpassed every other place we saw. Before starting at Bright Star, my daughter was already starting to show signs of "stranger danger." Bright Star has already helped so much with her socialization skills. Additionally, they do so many fun activities with the babies! It's unreal! They paint, learn Spanish and sign language, and have music class. I know my daughter is in great and competent hands every day I drop her off. There's also a nurse on campus every day to keep track of immunizations, illnesses, etc. Overall, we know we made the best choice for our daughter when we decided to enroll her at Bright Star. We can't wait to see how she grows and develops throughout her time there.
"They are organized and put together and you can tell"
The moment we toured Bright Star we knew this was the place we would take our then 2 1/2 month old! When you walk in you see colorful pictures on every wall and bright, smiling faces! They are organized and put together and you can tell everyone is very well trained and that is something that is reassuring when you decide to leave your brand new baby for the first time. I love that they have lesson plans even for the infants which usually include songs and sensory play and art projects! I feel like this is his second home and I couldn't be happier we found Bright Star!
"I absolutely believe we made the right decision with Bright Star."
The Infant teachers have been so wonderful to our family. Today at pick up, I saw my son outside in the buggy. He was so happy and smiling, it just made my day! In the beginning, I had such a difficult time letting go of my baby but after seeing all the milestones he's accomplished in just this past week, I absolutely believe we made the right decision with Bright Star.
Our Accreditations and Certifications
Let us show you what makes our school exceptional!